Interested in cleaning a sewing machine, instead? Check my guest post on So Sew Easy
Before we start:


Get your Free Photography eGuide from Craftsy!
#ad – Hone your photography skills this year by learning about exposure for better photos. Download this Craftsy eGuide: Understanding Exposure for Better Photos Now: Beginner Photography Tutorials now while it's free!

This is an affiliate link, and you should check it: I'll earn a small percentage, if you do, and I'll be forever grateful to you!

Other freebies available:

Cake Decorating
eGuide: Not-So-Basic Buttercream Decorating Ideas
Food & Cooking
eGuide: Delicious Doughnut Recipes You Can Make at Home
Paper Crafts
eGuide: 6+ Stash-Busting Paper Craft Projects
Drawing
eGuide: Drawing the Human Face: A Primer
Painting
eGuide: Beginner's Guide to the World of Watercolor
Gardening
eGuide: Success With Container Gardening
Woodworking
eGuide: Woodturning Basics for Beginners
Disclaimer: To make this tutorial I intentionally left my serger get dirtier than usual, so you were able to better see what you need to do when you clean up yours: I would suggest you not to leave your *friend* get dirty so much (just as you don't leave your floors become black so you can leave a clean "route" with your mop, like on commercials… because you don't do that, true?!).
My favorite serger cleaning routine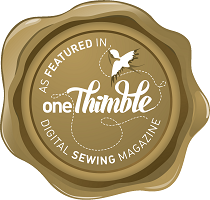 This post contains affiliate links. This mean that if you buy anything through them I receive a small percentage at no added cost for you. In a nutshell, you're helping me paying for this site, allowing me to create more and more freebies for you! I hope you don't mind 🙂
Why do I need to clean it?
Let's start with a fact: prevention is the key for keeping your overlocker in perfect order and save you tons of (costly) troubles.
This is the first thing to keep in mind when it's time to plan your own serger cleaning routine.
Lint is not only an aesthetic problem: if you leave it stick on mechanisms, it will be harder to remove it (it will be packed with oil!) and you could end ruining your serger timing.
This would almost certainly yield to an un-wanted trip to your dealer for un-scheduled extraordinary professional servicing (hear the sound of money, flowing from your pockets?) for fixing tension problems, timing and heavy cleaning.
You can create your own preventive serger cleaning routine, depending on various factors:
how much you serge every session;
how often you serge;
what kind of fabric you use;
what kind of thread you use;
if you're working with or without your blade engaged…
Before you even start sewing, there are some precautionary measures you should try:
use a cover to keep dust away from your serger;
place it in a dust-free place and possibly not in direct sunlight (that causes plastic aging and oil drying);
choose good quality thread to cut the amount of lint and thread breakages for session (no grandma inherited spools here!);
store threads dust free.
As a rule of thumb, you should give a fast brushed inside, so the lint won't stick, every time you end your sewing session!
Overlockers sew much faster than sewing machines, they use more threads and cut fabrics while they sew, it's easy to imagine how much lint, thread bits and fabric dust they end to be covered with, outside and (even more) inside.
Luckily, reaching the looper's zone is easy and you're going to frequently clean there!
When should you clean it?
Every single serger user has his/her own favorite routine maintenance but I think that the best judge are your eyes!
How many lint is piling depends on what you're sewing and how often… Just take a look inside at the end of each session and give a rapid brushing if needed, just to wipe away the superficial lint. Once every now and then (let's say 5-10 hours serging) you can go deeper with cleaning and oiling.
Another warning bell is inconsistent stitching: when you can't find the right tension and it's been a while from your last cleaning session, better use your brush!
What you need (cleaning tools)
Coming with your overlocker, you'll certainly have a manual, a small rigid-bristled lint brush, tweezers and one or more screwdrivers.
If you don't have your manual, try google-ing to find it for a free download!
Another thing you absolutely need is sewing machine oil/serger oil: ask your dealer to suggest you a good one or search it in any haberdashary, online or not.
There are other everyday tools you can gather around on your house, to keep handy next to your serger:
make-up brush (or pipe cleaner);
micro vacuum attachments;
soft muslin or fleece scraps to wipe clean;
fabric scraps for cleaning the brush and serging on to clean any residual wandering oil drop!
A couple of words of caution about canned air: most of the times, with air you spray out some moisture too (due to the propeller gas)… which can lead to rust metallic parts (that, as you may guess, it's a big no-no!); just to stay on the safe side, you should resiste the urge of blowing with your mouth to remove lint from the inside of your machine, to avoid introducing, again, unwanted (and potentially dangerous) wetness!
The girl who taught me how to use my serger (Hi Alba!) told me that a better choice was to use an air compressor, which I incidentally already had at home.
Maybe your brand suggests you a different how-to. check your manual and/or your dealer!
What should you clean (and how)?
Exactly as you do when you do your house chores, better do top to down: if you do the opposite, lint could fall into an already cleaned surface and you would end cleaning it… again!
First of all remove threads and thread cones, and put them aside in a place where lint you are blowing out from your serger isn't reaching them; to do this, clip threads near the cones, just before the tension disks and push the pedal to completely un-thread your machine.
Do not pull threads away from the needles/loopers: inverting their direction could potentially damage/bent needles!
For a safer cleaning routine, I'd suggest you un-plug now your serger, to be sure you're not going to sew or cut your fingers!
Let's clean tension disks by flossing them with a thick cotton thread (like the crochet one) or even real dental floss.
Go back and forth a few times.
This will solve most of your tensions nightmares.
WARNING!

Always release tensions before you clean between disks: you can put knobs on "0" position or, simpler, lift up your foot!
Remove now needles (put them in a safe place, in their cases or in an empty box), remembering to re-tighten the screws (better don't lose them while blowing or, worst, vacuuming!) and the presser foot.
Take your screwdriver and remove the throat plate, putting it into a safe place, along with its screws. (n.b.: sadly I wasn't able to open it… I'll ask to my dealer to leave its screws just a tad looser next time they do mainteinance! I even break my needles screwdriver's blade…)
You can now open your machine's bell: check your manual if you need to unscrew anything else, my serger (a Necchi Lock 181) is easy to open by simply pulling.
Now it's the time to light up your reading lamp and directioning the light to the inside of your machine: being unplugged you can't use its own bulb!
To remove lint from the inside of your serger, just take the brush (or make-up brush, or pipe cleaner or even Q-tip) and try to collect as much lint as you can, reaching the hidden places under moving parts.
Move the hand knob back and forth while you clean to be sure no lint is hiding. Try to brush up anywhere.
Blow some air from your air compressor; my model doesn't have "holes" that can go in the dust: if your is different, take care not to direct the flux toward the inside or you'll be cleaning the outside while hiding the dust under the carpet!
If you're not so lucky to have an air compressor, you can try with a hair dryer (put it on warm – not hot and at a low-speed) or even a vacuum cleaner: in this case, better find a set of micro attachments (they're often sold labeled as "for computers cleaning") or it will be very hard to get satisfying results in a reasonable amount of time.
Make another round with your brush to see if you can spot any residual dirt; with your clean muslin, wipe all around your machine, inside and outside: isn't it shining?
Time to oil!
Refer to your manual to see how much you need to oil your machine and where. Usually you need to put a drop or two of serger (or sewing machine) oil on each metallic moving joint, where two metal pieces are sliding or turning side by side.
My serger needs me to unscrew a body piece right above the lower loopers tensions disk, and put a couple of drops of oil in that joint.
Some models have tiny holes around their body: usually they're used for oiling joints hidden inside but, again, refer to your manual or dealer: if you aren't supposed to put oil in a certain place, stay sure that it won't be pleased for being oiled!
While you're putting oil, turn back and forth your hand wheel, to evenly distribute oil drops.
Rule #1

always oil after you cleaned, never before!

Rule #2

do not exceed, if I (or your manual) say one drop, don't think 3 is better…

Rule #3

never ever use any other kind of oil or grease not specifically labeled as for sergers or sewing machines!

Rule #4 

serge on a fabric scrap you'll throw away later, to remove any accidentally exceeding oil drop.
To be sure everything is working properly, plug-in your overlocker and try to sew on some fabric leftovers just to hear the smooth "purrrr!".
Never go on serging if you notice it's not singing as usual: stop, unplug, clean and retry and, if it's still making a strange noise, take it to your local dealer for a check-up! It could be getting worst and even break…
And don't forget the last step: clean the table underneath and, maybe, the floor too!
My cherry on top: taking your serger in for service is unavoidable, every now and then (let's say 2 years); a good timing for doing it it's right before you leave for the holidays: you'll be back refreshed with a refreshed machine!
Now please go and gift your overlocker with a spa day: it he deserve it!
Wanna read more about serger tips and tricks? Try with:
Anatomy of the best serger tensions (bonus tip: un-pick it!)