Sewing is one of the world's oldest-held pastimes and one of the most popular activities still enjoyed by countless people across the world.
Sewing allows individuals to create all kinds of projects using fabric, allowing them to really express themselves creatively.
One of the very best things to sew is a plush toy.
There are countless awesome sewing patterns for different plush projects on the web, and creating a toy from these patterns can make a great gift to give to a loved one, or even to create a cuddly pal for yourself!
You're probably here because you are looking for the best dragon-inspired plush patterns on the web. Luckily, you've come to the right place.
We've compiled a list of our favorite plush dragon sewing patterns just for you (see also "Comprehensive List Of Indie Pattern Companies")! Read on below to get started!
We couldn't possibly resist this adorable little fella. Just taking a quick look into his eyes is enough to convince you that this is an essential pattern to try out yourself.
Luckily, the pattern is incredibly simple and totally free of charge.
The resulting plush is incredibly soft and huggable and adds an instant charm to any bedroom it might be placed in.
We simply love the inclusion of wings into the overall design that helps to make the dragon look even more adorable.
How do you possibly make a miniature dragon plush even more adorable? You add a little heart in between its hands!
This sewing pattern is totally adorable and just perfect for creating your own valentines gift to give to someone you love.
We loved the detailing in the eyes of the dragon that helped to make them look even more innocent and adorable.
The shining patches in the eyes create a real three-dimensional look to the plushies that will easily get anyone saying "Awwww"!
This is absolutely one of our favorite patterns on this list.
The unique but simple shape of the dragons makes them perfect for draping around your neck, which makes them incredibly amazing.
Not only do these plush dragons help to cuddle your neck and help you to relax, but they are also great for building the perfect cosplay outfits!
Let's say you wanted to dress like Hiccup from the How To Train Your Dragon films. You could simply sew up this amazing Toothless design which would totally complete the look.
This pattern requires a little more skill, but the end result more than speaks for itself.
Choly knight is truly the master of dragon plushies, as further evidenced by this amazing plush pattern that will show you how to create an adorably round and huggable dragon plush that would make a perfect companion for any loved ones.
The end result would also make a great gift for young children who will love the simple and huggable shape that is incredibly soft.
After we finished making these plushies, we were blown away by just how soft they were to hug!
If you want something a little more classically styled, then you will love this plush figure sewing pattern that is perfect for beginners.
If you are new to sewing together plush toys, then this could be the perfect one for you to try out!
We loved the long face of the resulting plush.
The expression it has is very innocent and adorable, and the long and floppy arms and legs help to make him look incredibly huggable.
The use of simple materials makes this a perfect pattern to follow if you are slightly new to sewing.
This sewing pattern may come at a slight extra cost, but trust us when we say that it is more than worth it! This amazing pattern helps you to create a slightly more realistic dragon with immense wings and a fantasy-inspired color palette.
We love the way that this plush casually perches wherever you place it, which creates an incredibly relaxing and pleasant vibe in any room the plush is placed in!
Despite its intricacies, this pattern is actually not too difficult to follow, so why not try it yourself?
To Wrap Up
There are so many amazing dragon plush patterns available across the web, but we have no difficulty in claiming that these are amongst the very best.
Why not try one of these patterns today (see also "Best Elephant Sewing Patterns")? We have picked a range of patterns that are perfect for differing skill levels when it comes to sewing!
Frequently Asked Questions
What Is the Most Popular Plush In The World?
You likely wouldn't be surprised to learn that the most popular kind of plush in the world is the classic teddy bear. Teddy bears continue to be purchased in massive quantities, and are still a very popular option when it comes to choosing gifts for loved ones!
Why Do Adults Sleep With Plushies?
It is generally assumed that plushies are intended to be slept with by children, but there are proven benefits to hugging a plushie as an adult, as the sensation of hugging helps to lower stress, which in turn improves the quality of sleep!
Do Stuffed Animals Help With Adhd?
Yes. Things such as plush toys and weighted blankets have been proven to help people that suffer from ADHD!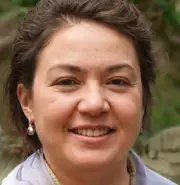 Latest posts by Liz Miller
(see all)