Whether you're an experienced seamstress or a novice, maternity sewing patterns are a great way to create stylish and comfortable clothing for expectant mothers. With so many options available, it can be difficult to choose the best one for your needs. 
In this article, we'll review some of the top-rated maternity sewing patterns on the market today.
By the end of this article, you'll know which pattern is the best fit for you and your pregnancy.
This is the perfect addition to any wardrobe. It's a one-size-fits-all, versatile piece that transitions with you as your body changes. Whether you're pregnant, nursing, or just want a comfortable shirt for everyday wear, this pattern has you covered. 
Featuring multiple patterned options such as Hood, Crew, and Scoop neckband options as well as short and long-sleeve color-blocking varieties – it's perfect for any look.
The brand also offers extended sizes up to 4X, which accommodates expectant mothers in the later stages of pregnancy as well as postpartum moms who may still be nursing. 
The lightweight fabric is comfortable in all seasons year round and fits perfectly with any outfit such as jeans and leggings or even yoga gear. 
The women's essential turtleneck is a must-have for those colder months. This timeless classic accentuates any look and gives an added opportunity to layer with other items in your wardrobe. 
With options ranging from the basic mock, turtleneck, cowl neck, and also sleeve types such as standard or bishop styles, you can combine a variety of pieces to create a unique look fit for any occasion. 
The great thing about the turtleneck is it can easily be worn as a top or dress depending on your needs or preferences – making it an extremely versatile piece that everyone should have in their closet. 
Not to forget the soon-to-be moms-to-be, too – maternity styles are also available so you don't have to sacrifice your fashion sense during this special phase in life! 
Overall, the essential turtleneck is a staple solution no matter what season of your life you're currently experiencing.
This dress pattern is a popular choice for women looking to make a unique and stylish statement. This dress design features a long, full skirt with box pleats at the waist, making it ideal for all shapes and sizes and also provides plenty of coverage. 
The pattern can be easily adapted with nursing or maternity options, which add convenience and flexibility. 
Women who are expecting or breastfeeding will especially appreciate this feature, as it adds an extra level of comfort and ease in dressing. 
People who have purchased the pattern have noted that they love the design, texture, fit, and construction of the material used. 
The Madrid Maxi Dress has been met with rave reviews due to its elegant yet functional silhouette. 
With more detailed sewing instructions than standard patterns provide along with simple alteration tips, users can rest assured that each garment will fit perfectly no matter what their size or shape. 
Its sophisticated style makes it an ideal go-to item for any occasion, whether it's a formal event or just going out around town. 
When you're expecting, finding the perfect swimwear for the pool or beach becomes a daunting task. 
Not only do you have to find a style that fits well and offers enough coverage, but you also have to make sure it can accommodate your growing body. 
This is where this maternity swimsuit pattern comes in. The maternity add-on allows any mom-to-be to customize the tankini with their choice of colors and prints to make it uniquely their own.
This design combines a classic silhouette with modern touches that complement all body shapes and sizes. 
With an adjustable tie strap at the back, tankinis not only provide maximum comfort but also flatter any silhouette while offering extra coverage for those who want it. 
What's more, this pattern is designed to fit before, during, and after pregnancy, so you don't have to worry about whether they'll fit as your body changes during your journey into motherhood. So smile with confidence when it's time to jump in the water; you deserve comfortable yet stylish swimwear!
The Laundry Day Tee is a must-have item for the modern mom. Not only does this easy pattern make the perfect t-shirt that can hide any unflattering maternity bulge, but it fits everyone without having any adjustments or alterations! 
This versatile design is also incredibly comfortable and can be worn during any stage of pregnancy, with some clever modifications even allowing for nursing compatibility. 
It's a game-changer in any wardrobe during pregnancy. It gives you the confidence to leave your pants unbuttoned and still walk around town looking good! 
You'll also know that you'll be able to wear it after delivery because of its natural stretch and adjustable length. With a few small tweaks, you'll be able to nurse secretly while wearing this comfy tee too!
The Luna nightgown is a revolutionary garment that will change the way you think about sleeping attire. 
No longer do you need to suffer through tight and constricting pajamas; this nightgown offers an entirely new level of comfort, starting with its loose-fitting waistline and falling into its luxurious fabric. 
Instead of compressing around your torso area, this alternative design covers but still manages to be breathable thanks to lightweight fabric and mesh panels. 
With a light scoop-necked cut, the Luna nightgown mixes style with function, offering adjustable straps that can be used to further customize the fit and show off your own individual style.
This gown also comes equipped with pockets; allowing for four different positions placed perfectly at thigh length level, so you have easy access to whatever items you might need close by during the night. 
This is perfect for those who want more storage space than just one small pocket, which traditional pajamas tend to offer. 
This pattern is an incredibly versatile must-have item for pregnant and nursing moms. Made up of one pattern, the Forte can be customized to create both a dress and shirt option. 
This means that the same pattern you wear during your pregnancy can transition with you once your baby is born. 
The beautiful thing about this dress is its comfort and functionality. 
You'll love wearing yours throughout your pregnancy because it's both cool and comfortable, plus it looked great with some athletic shorts underneath for extra modesty. 
The versatility of this pattern helps make it a staple item in every busy mother's wardrobe.
This is an amazing maternity shirt pattern that we recently had the pleasure of sewing. As novice sewers, we were slightly intimidated to tackle such a project but knew that if we kept focused we would be successful. 
The fabric we chose for it was a lovely soft stretchy brushed poly, perfect to live in during the summer months. 
With some creative measuring and rearrangement of pieces on our part, we managed to not only make a full shirt but also add a curved hemline which provided more coverage for a growing bump.
The Hampton Hoodie is an eye-catching and stylish piece of clothing perfect for all sorts of occasions. 
It features a semi-fitted top that is great for women concerned about their figure, as well as those looking for a maternity or breastfeeding option. 
This hoodie is available in different lengths depending on what you are looking for; from the standard hood with placket to the extended length meant specifically for breastfeeding purposes. 
Short and long-sleeve options are also readily available, not to mention pockets should you require them.
Not only does it look great but its comfort level is off the charts too. Wearers will be pleased to know that the directions are easy to follow and that fit accuracy was universally praised amongst customers.
The Women's Pinnacle Pullover is an incredibly versatile and comfortable pullover option that is great for any season. 
Featuring raglan sleeves, side panels, optional side pockets, and an optional zipper nursing access feature, this pullover has something for everyone. 
Whether you're in a training session or running errands around town, this pullover puts comfort first. 
The kangaroo pouch adds extra warmth and style, while the neckband and hood are interchangeable depending on your needs and desired look. 
The maternity version of the pullover with side panels gives moms-to-be extra coverage without sacrificing confidence or fashion sense.
Its raglan sleeve makes putting on the garment easier than ever before, while its kangaroo pouch provides just enough additional warmth without sacrificing style points. 
The perfect gift for any woman – or mom-to-be – this pullover truly has something for everyone, making it an unbeatable option when it comes to comfort and versatility at an affordable price point!
Final Thoughts
Maternity sewing patterns are a great way to create unique and stylish pieces of clothing that are perfect for any mother-to-be. 
With the wide range of maternity patterns available, it can be difficult to choose just one! However, the above selection provides a good starting point for anyone looking to make something special and tailored specifically to their needs. 
Frequently Asked Question
What Is The Best Maternity Sewing Pattern?
The best maternity sewing pattern depends on the individual's preferences and needs. Popular options include the Hampton Hoodie and Women's Pinnacle Pullover. These patterns provide stylish pieces of clothing that are perfect for any mother-to-be.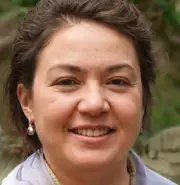 Latest posts by Liz Miller
(see all)