If you enjoy quilting, sewing, and embroidering from home, you will find that you need a sewing machine featuring a big throat size. 
Instead of having to hire a quilting machine, purchasing one of these machines will mean that you can carry out some major quilting projects from home.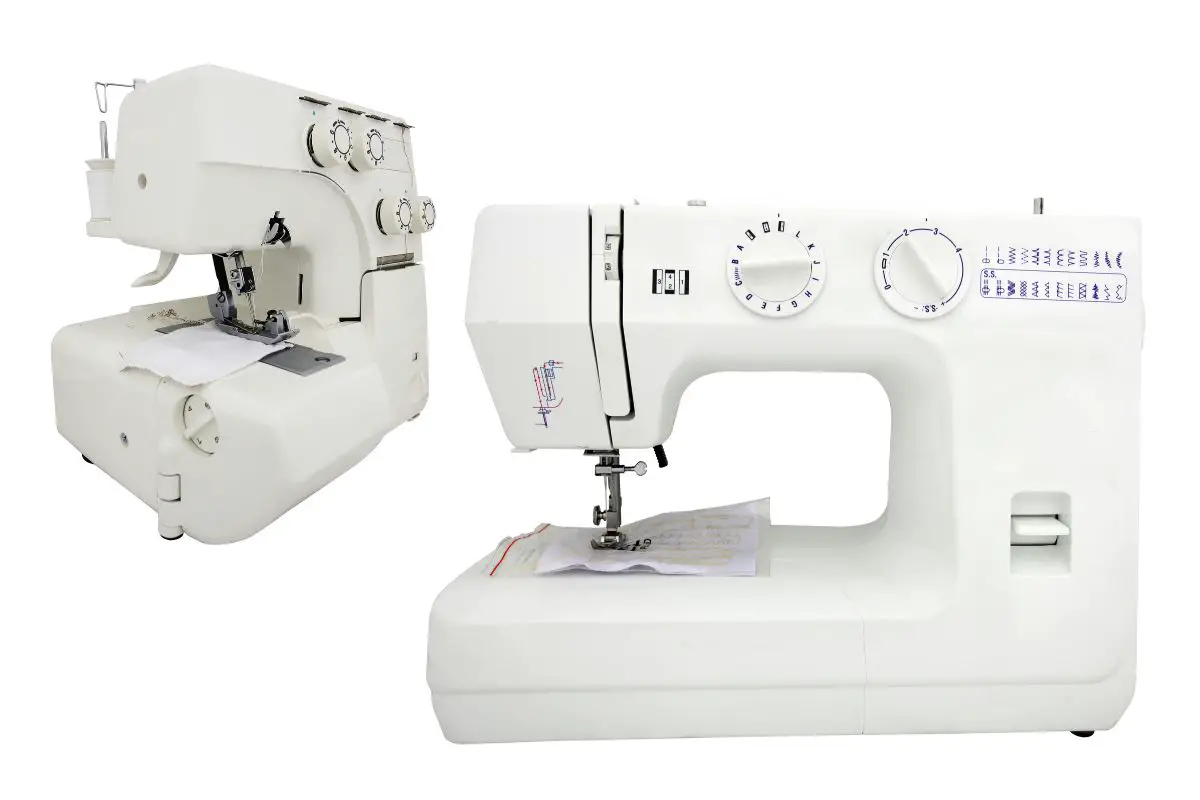 It can take a lot of work to decide which big-throat machine to go for as there are so many different ones available. It can be very overwhelming to see how many other sewing machines there are available.
The internet doesn't help here, as it can overload you with information, causing you to become even more stuck in your choice. 
There's no need to worry, though, we've got your back! If you're looking for the largest throat sewing machines for quilting, you've come to the right place.
This article will help you on your journey to choosing the right sewing machine for you.
Largest Throat Sewing Machines For Quilting
The 7 largest throat sewing machines available are listed below. This list should help you to decide which sewing machines are best for quilting!
This sewing machine is a great machine for sewing and quilting. It has a large number of features that help if you are carrying out a quilting project.
For instance, the machine includes a free-motion quilting holder, and a free-motion quilting foot set and zig-zag foot.
The machine has a big throat size which is great for quilting, too.As well as this, the Janome MC6650 has a large number of fantastic features. For instance, the machine has an spm of 1000. It also has a 10-inch all-metal seamless flatbed.
The machine includes a superior needle threader and it has 6 LEDs in 3 different locations.
This machine also has a full rotary hook bobbin, along with manual thread tension control. Included with the machine comes a large number of great accessories, including lots of different sewing feet.
This machine also has an easy-change needle plate. All it requires is one push of a button, and you will be able to remove the needle plate. This allows you to easily change the needle plate.
Pros
Great for thick projects
Very quiet machine
Cons 
This machine is great if you're looking for a machine to help with your quilting. It has an extra long work area, with 8.3 inches from the needle to the arm.
This will fit very large projects, including quilts. This machine is great because it has many fantastic features. It has a 4.85 inch full color LCD touch screen. You can adjust the settings very easily, with the touch of a button on the screen.
You can also adjust the measurements, the tension and the embroidery speed.This sewing machine also has 291 different stitches built into the machine including some stitch fonts. You can sew words or letters using this machine, as well as quilt labels.
Using this machine, you are able to create your own designs or use the built-in designs. This will help you with all-over or edge-to-edge quilting.
You can also put this machine into 'free-motion sewing mode' which allows you to adjust the foot height and lower the feed dogs.
You also have the chance to purchase a compatible extension table when you are purchasing this machine. The big throat size also makes it a great machine for embroidery designs.
Pros
High quality machine for embroidery and quilting
Cons 
This sewing machine was made with quilters in mind. It is fast with a speed of 1500 stitches per minute. This will mean that you will be able to finish big projects, like quilts, much more easily.
One of the best things about this machine is the throat space of 8.5 inches. This means that you will easily be able to make your quilts using this machine.
You can also add an extension table to the machine that will allow you to easily maneuver your quilts as you are stitching.You will receive several different feet alongside this sewing machine.
This will include some quilting feet that will let you complete whatever patterns you are looking to complete.
You will have the chance to get a hemming foot as well as a zipper foot, meaning that you can use your machine in lots of different ways.
This machine is quite simple compared to the others on this list but it will work very well for quilting. It also has some great features that will improve your work and allow for faster working speeds.
Although simple, it is great for those who enjoy making quilts.
Pros 
Solid and slim structure
Great for quilting
Cons
This is one of the best sewing machines available that have a big throat. It is especially popular with quilters. This is because it has a large 8-and-a-half-inch throat space.
This allows you lots of room to easily stitch your quilts. This machine is great as it comes with 7 different pressure feet. These pressure feet include the invisible zipper foot, a rolled hem foot and lots more.
This machine also has a very useful seam guide which can be used for evenly measured spacing. This means that your stitches will be of very good quality.
One of the best things about this machine for quilters is that it comes along with spring action quilting. This allows your machine to hold your fabric in place to prevent it from lifting.
You can also have an extension table that you can attach to your machine. This can then be removed if you do not need it. This machine has a lot of other great features aside from the features that help those who are quilting.
For instance, it has an automatic threading system which will make everything very easy for you.
Pros
Great machine for quilting 
Cons
Customer support is sometimes slow
​This sewing machine has all of the features that you would need, but it is very affordable (see also "Everything You Need To Know About The Sewing Machine"). It comes with lots of fantastic features, including 310 in-build stitches. This includes 2 full alphabet sets.
The machine has an LCD screen that allows you to choose the type of stitch and the length and width of this stitch. It also prompts you when it is needed, helping you with the type of foot press you should use.
This makes it a great machine for beginner quilters. Another great feature of this machine that will help beginners is the memory feature. It has the ability to remember any combination of stitches that you have used in the past.
This is great for those who make quilts on demand as they won't have to set these stitch functions again. This machine, along with its throat size, also has an automatic threader, an automatic thread cutter and an easy drop-in bobbin.
Pros
Runs quietly and smoothly 
Cons 
Does break if it is used incorrectly
This sewing machine is a very easy one to use. It is great for beginners and those who are looking to get started with quilting.
Aside from its throat size, this machine has a lot of great features, including an automatic needle threader which will save you a lot of time and effort that can be spent focusing on your quilts.
With this machine, you will also be able to use the automatic thread cutter which you can operate using the foot pedal.
With this machine, you will have the chance to use 60 different stitch patterns that are built-in to the machine, along with stitch recognition.
This means that you can reuse any patterns that you have previously used on the machine with the touch of a button. This sewing machine completes 820 spm, so you can complete your work very quickly.
It also has an inbuilt LED light which means that you won't have to strain your eyes.
Pros 
Cons 
Can feel quite weak at times
This sewing machine is a great one for quilting, too. It has a throat size of 7 inches. As well as this, this machine has many other features that will help you with quilting.
It comes equipped with a large number of different stitches and a push-button stitch selector. This allows you to select your stitch very easily.
As well as this, this machine comes with 10 different presser feet for the different types of sewing you may want to complete.
There is also an automatic needle threader built into this machine which will help to save you lots of time when you are making your quilt.
This machine has a speed of 750 spm, and this will allow you to complete your projects very quickly and easily. It comes with a built-in LED light, too.With this machine, there is a thread cutter and a drop-in bobbin.
This gives you the ability to monitor the thread levels in your bobbin very easily.
Pros 
Great for beginner quilters
Cons
Thread cutter is not very effective
Buyer's Guide 
When you are looking for a sewing machine for quilting, there are many different things that you should look out for. There are many available, so it can be very difficult to choose the right one for you. 
When you are looking, you need to consider that these machines all cater to different budgets and needs. If you know what you are looking for, then your choice will be much easier! 
In order to find the perfect sewing machine, read the buyer's guide in order to familiarize yourself with what features you should be looking for! 
Type Of Fabric
The type of fabric that you are planning to use in the sewing machine is very important. If you are quilting then you will need to look for a machine with a big throat.
The type of fabric that you plan to use in this machine will affect the foot lift and the needle penetration of your machine.
If you are looking to use quite thick fabrics in your quilts, you will need to look for a durable machine. Machines with a high pressure foot lift are much easier to use for thicker fabrics.
You need to ensure that the foot lift is adjustable so that you can make better patterns on your quilt. 
If you are hoping to use lighter fabrics on your machine, such as silk or satin, you will need to make sure that you choose a gentle machine.
If you have a machine with an adjustable pressure foot, then you will be able to manually control the amount of pressure that is applied to the fabric. If you have this, you will have the opportunity to avoid the feed dogs marking the fabric.
If you are looking to use stretch fabrics, such as lyra or polyester, then you will need to ensure that you have a top loading sewing machine.
This will allow you to use stitches that are better suited for this machine. You will need stretchy stitches with stretchy fabrics.
Stitch Types
When you are shopping for a large throat sewing machine you will want to look at the different stitches that are available on each sewing machine. Lots of machines have every stitch possible available on them.
However, these machines can be very pricey, and they are aimed at the more advanced sewers or quilters. 
With quilting, while you only need a few simple stitches, the more you use different stitches, the more elevated your design will get. 
If you choose a machine that has the option for decorative stitches, then you can add some fantastic features to your design. If you want a machine that has this option then it will likely be much more expensive than the other machines.
You should also consider whether the machine that you are purchasing has the option for stretch stitches. These are usually used to seal the hems on your quilts and give the quilt a stretch that allows it to hold.
These stitches require a stretch stitch feature and they are something to consider. 
The number of stitches that you need will vary depending on what projects you are looking to complete.
You should ensure that you choose a machine that has an appropriate amount of stitches for your projects and can work with the type of fabric that you are using.
Add-Ons 
When you are shopping for a large throat sewing machine you should also consider which additional features you will require. Consider what features will help you with your project. 
Many sewing machines will have an automatic thread cutter included in the machine, while some allow you to change the needles.
Budget
One of the last things that you need to consider is the cost of the machines. You will need to consider the budget that you have for the machine.
Many machines that are suitable for quilting cost a large amount of money, so you may need quite a high budget depending on what features you need. 
If you like to quilt as a hobby, then you should consider choosing one of the large-throat sewing machines that are quite affordable. These machines may not have complicated functions, but they are likely to have everything that you need. 
If you want a digital display on your machine, then this is likely to drive the prices up a large amount. If you don't need these displays, then they are likely not worth the extra costs.
However, if you are hoping to use the machine for professional reasons, then it is a good idea to invest in a sewing machine with all of the available functionalities. You may want a computerized machine in this case.
How much you spend on your sewing machine will depend on what you are going to use it for, so consider which features you want yours to include.
Final Thoughts 
There are many different large-throat sewing machines out there that are perfect for quilting. You should now have lots of options when it comes to purchasing your large-throat sewing machine.
Whatever you are looking for, there is definitely an option for everyone out there!
Frequently Asked Questions 
Why Is It Important To Have A Large Throat Size?
The larger the amount of space that you have on the right-hand side of the needle, the larger the project that your machine can accommodate for. 
It is very useful to have a large throat size if you are using free-motion and ruler quilting. This is because, with all that extra space, you will have the space to maneuver large projects.
If you have a sewing machine with wide throat spaces, they are very useful when it comes to free-motion or ruler quilting.
What Will You Use A Large Throat Sewing Machine For?
Large throat sewing machines are very useful if you are using the machine for quilting. This is because they are much better at allowing a thicker fabric to be threaded through the machine.
Every quilter will use a large throat sewing machine to make the process much easier.
What Is The Throat Of A Sewing Machine?
The throat of a sewing machine is the area that is located between the needle and the arm of the sewing machine.
These machines are used for quilting projects because, unless you have a quilting frame, you will have to fold or roll the material in your machine.
A larger throat area means that it is much easier to handle the material, preventing you from having to fold or reroll the quilt.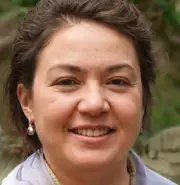 Latest posts by Liz Miller
(see all)