Whether you love sewing as a hobby or you run your own clothing manufacturing business, sewing is great fun. This being said you need the right equipment if you want to sew clothes and other fabric items that look neat.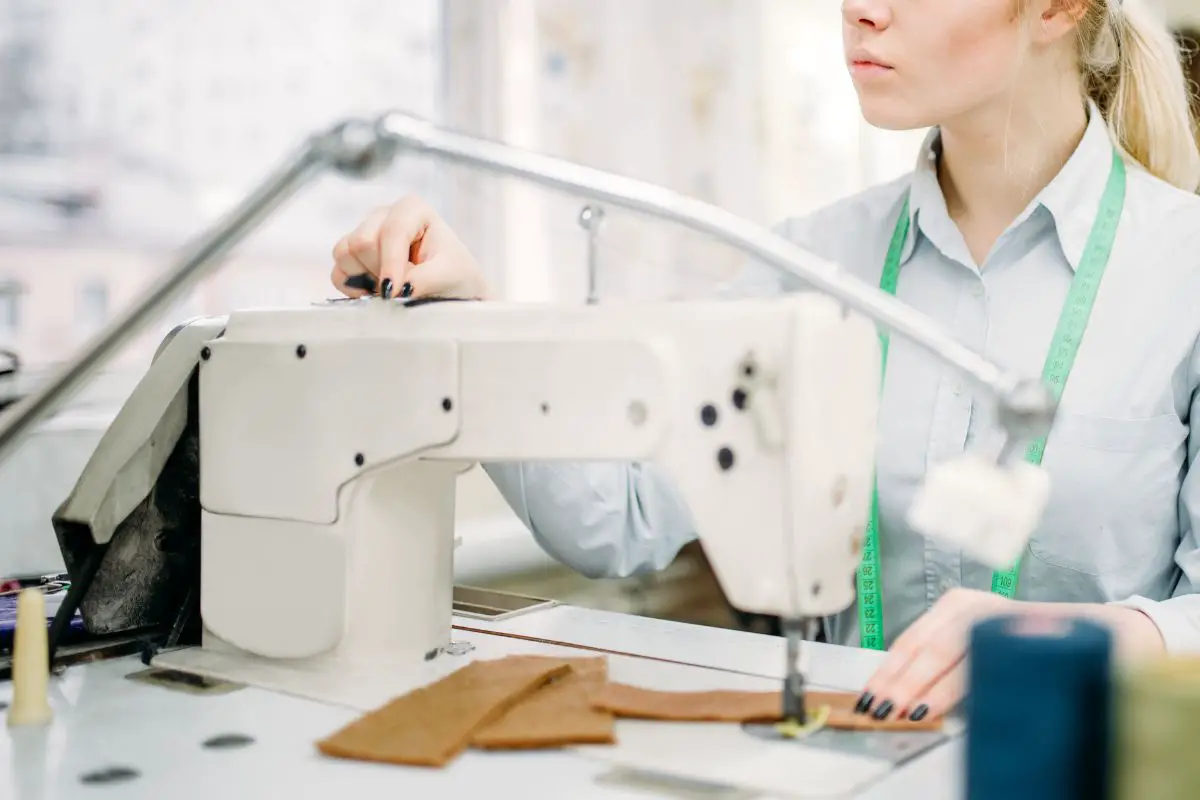 While most sewing enthusiasts use classic sewing machines, they often lack the features you need to create a variety of clothing.
That's why top serger machines are becoming more popular. They are a step up from the traditional sewing machine offering cleaner stitches and trims.
In this review, we take a closer look at the best serger sewing machines and their top features.
Also take a look at our handy buying guide with all the things you need to look for in your new serger machine.
What Is A Serger?
A serger machine is a type of sewing machine that has more features than a traditional sewing machine.
Serger machines are ideal when you want to use a variety of different stitching and trims. In fact, sergers are perfect for creating clean edges around your garment.
Plus, a serger machine uses a slightly different stitching process than a normal sewing machine.
A serger has mechanical fingers that sit below the fabric as well as needles that are located above the material. This allows a serger machine to wind thread around the side of your fabric.
Serger machines also have a special knife that you can use to trim the fabric before you start stitching. This is perfect for creating a clean edge and serged edges.
In addition, a good serger machine also allows sewers to stretch stitches into the stitch direction. This stitching is essential for making swimwear and active suits.
Types Of Serger Stitches
What makes a serger machine essential for many clothes manufacturers is the type of stitches a seamstress can create around a piece of fabric or clothing.
The various types of stitches different sergers can do make these stitching machines stand out from standard sewing machines.
Zig-Zag Stitch
Also known as the butt seam because it is usually used for lingerie, you can create a basic zig-zag stitch with a 1-thread stitcher machine.
This single thread stitch technique is suitable for any garment where you don't want to put stress on the fabric.
However, this stitch is less reliable and durable than other stitches, so seamstresses often use it for garments that aren't worn daily.
2-Thread Stitch
A 2-threaded serger stitching machine can create two types of stitches.
The 2-thread flatlock stitch creates a thin edge making the fabric lay flat. This stitch is perfect for swimsuits and stretchable clothing.
On the other hand, you can also make a 2-thread rolled hem with a serger machine. This creates a decorative stitch around the edge making it ideal for tablecloths.
3-Thread Overlock Stitch
Generally, thread overlock is used in woven fabric and knitted clothing. The 3-thread overlock stitch is also suitable for creating a blind hem.
4-Thread Stitch
A 4-thread stitch is much more solid and durable than the other three previous stitches. This is the reason why it is typically used to finish seams in day-to-day clothing.
5-Thread Overlock Stitch
The 5-thread overlock stitch is the strongest type of stitching you can make with a serger machine. It is perfect for strengthening edges and seams.
A Brief History Of Serger Machines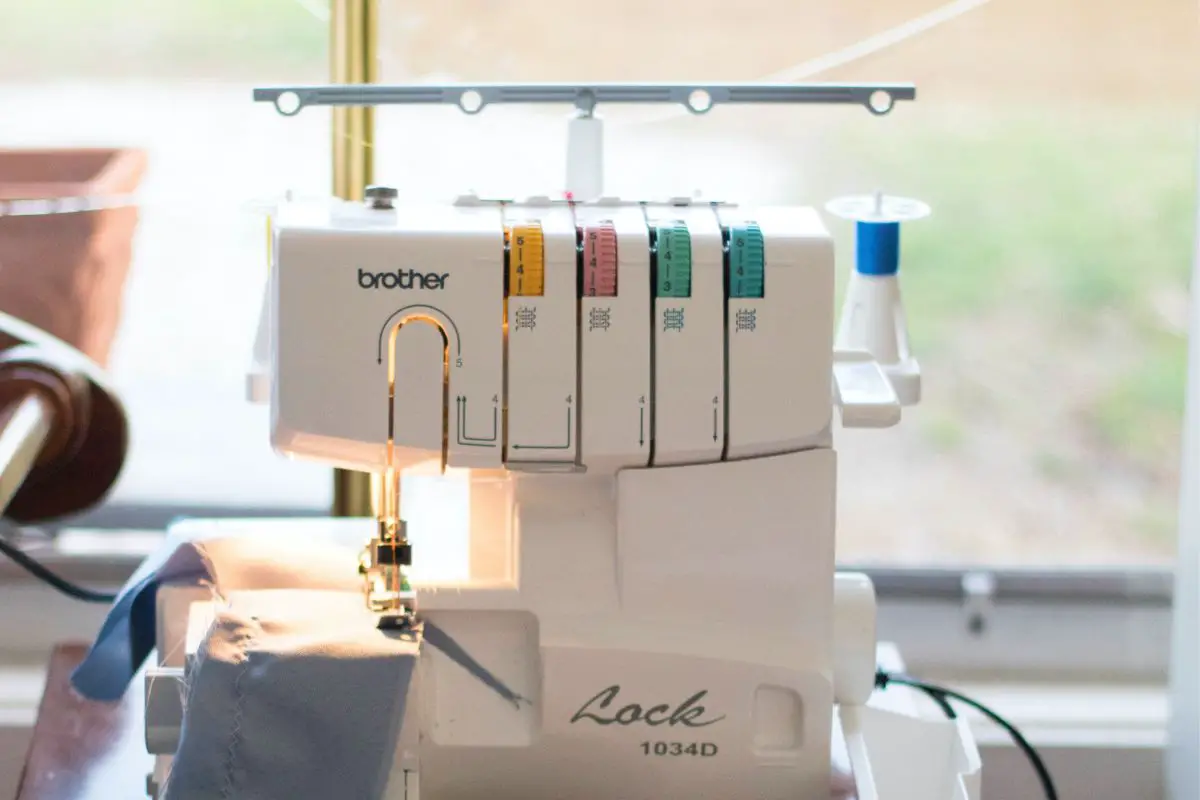 Serger machines were invented in the early 1880s by a company called the Merrow Machine Company. They created the first overlock stitch machine.
They designed and manufactured overlock stitching machines, including looped machines where the needles would pass through the thread loop.
Beginning of the 20th century, the manufacturing and development rights of overlock machines passed to the Merrow Machine Company.
This was also the time when the serger machine received its name. However, these industrial sergers couldn't be used in the home due to their size.
That's why a Japanese company started manufacturing smaller serger machines for sewing at home in 1964.
Advantages of Using A Serger Machine
There are a number of advantages of using a serger machine and not a traditional sewing machine.
Serger machines can perform a much greater variety of stitches, including a coverstitch which is used for cuffs and seams on stretchy garments.
While sewing machines can also create coverstitches, the quality of these stitches isn't as clean as with a serger.
In addition, serger machines allow a seamstress to make strong and durable stitches, including around zips and buttonholes.
While some industrial sewing machines can do these tasks as well, it takes a lot of knowledge and practice to work with an industrial machine.
What Is The Difference Between A Serger Machine And A Normal Sewing Machine?
While a serger machine is a type of sewing machine, it is a step up from the standard sewing machines you can find for the home.
In fact, there is only one similarity between sewing machines and serger stitching machines: they both sew fabrics.
The key difference between a sewing machine and a serger machine is the type of stitches a serger can do.
From flat seams to neat edges, sergers are designed for creating decorative stitches that make a piece of clothing look nice.
Plus, sergers can also use more than one stitch at the same time. Top serger machines are able to use up to 5 stitches.
Another big difference between a serger and a sewing machine is that a serger machine can also cut your fabric with an in-built knife blade before you start sewing.
Serger machines are also popular with small clothing manufacturers because they are much faster than standard sewing machines.
Saving time is not just useful on an industrial scale but it's also perfect for sewing any items at home.
In addition, a serger machine typically has a shorter neck than a standard sewing machine. This allows you to store a serger much easier.
Reviews Of Top Serger Machines
Although serger machines have been around since the late 19th century, they have seen a rise in popularity over the last years.
There are a number of different serger machines with various features. Even some of the popular sewing machine brands sell their own serger machines.
We reviewed a number of stitching machines and here are our top serger machines that are worth buying.
This Brother three and four thread serger machine offers good value for money.
It has a variety of fast stitching functions and the price is excellent compared to more expensive models. This makes it an ideal serger machine for beginners and professionals.
The Brother 1034D serger has over 22 stitching functions, including ribbon lock stitching, hem stitching, 4-thread overlock, 3-thread overlock and decorative craft stitches.
You can even use a specialty stitch function that allows you to work on formal garments and bridal clothing.
This 3-thread and 4-threader serger also handles multiple layers of heavy fabrics, including denim.
The Brother 1034D serger machine is in the mid-range price bracket compared to other professional sergers.
The machine comes with a soft cover, needles and 3 snap-on feet. You also receive user instructions with a manual and a video with this top serger machine.
The instructions are easy to follow. Although the machine has so many features, you can quickly look up how it works making it relatively straightforward for beginners to navigate this serger machine.
Another great plus with the Brother 1034D is that it uses standard sewing machine needles which makes it much easier to buy replacement needles.
Pros
Over 22 stitch types: This serger machine has over 22 different stitching features, suitable for stitches from heavy fabrics to lightweight materials.
Affordable: This serger is affordable, even for a sewing beginner.
Uses traditional needles: You can just use standard sewing machine needles which makes finding replacement needles much easier.
Cons
Locking issues: Some people who bought this serger found that their machine stalled and locked after a few uses.
While this portable serger machine from JUKI is more expensive than other models, it can perform up to 1,500 stitches per minute. This is 200 more than the standard stitch rate.
But what makes this serger machine more unusual is that it is lightweight which allows you to easily transport the machine wherever you go.
In addition to the practical, light weight, this JUKI serger stitching machine comes with a great variety of sewing and thread options, including 2, 3 and 4 threads.
This machine also comes with color-coded stitch length, so you always know what thread you are using for your piece.
This top serger machine has a powerful in-built knife that allows you to cut even thicker fabrics in one clean motion.
Pros
Lightweight and small: This JUKI serger machine isn't just light enough to carry but it is also small enough to store easily.
Powerful knife: The strong knife helps you cut fabrics before sewing.
1500 stitches per minute: This serger offers 300 stitches per minute more than most standard serger machines. This makes sewing with it much faster.
Cons
Expensive: This portable serger machine has a high price tag due to its portability and smaller dimensions.
Not suitable for beginners: As this serger is more complex to use and it is expensive, it is better suited for professionals rather than people who are new to sewing.
This professional Singer serger machine comes with 5 thread options and a stitch rate of 1300 stitches per minute.
While it's at the higher end of the price range, the 14T968DC serger stitching machine offers a large variety of stitches, including 4-thread overlock, 3-thread overlock, 2-thread stitches and 5-thread overlock.
The 5-thread overlock stitch is the most secure and durable stitch you can make in a garment, so you can create also pieces of clothing that need to withstand pressure.
With all these stitch features, you can create any type of stitches, seams and trims in your fabric and garments.
This also allows you to be more creative in your work. Plus, you can give your beautiful items a professional look.
The serger has self-adjusting tension which makes your stitches even and neat. Plus, you can also use the adjustable cutting width to measure and cut your material before sewing.
Similar to other serger machines from Singer, you get a great variety of accessories included with your new machine.
These include an extra knife, screwdrivers, a general-purpose foot, an oiler, a brush, needles, a soft dust cover, tweezers, cone adapters, anti-spill thread nets and spool caps.
We found that the sewing speed of 1,300 stitches per minute was fast and accurate.
The included instructions are handy if you want to understand exactly how your Singer serger machine works.
Pros
A lot of accessories included: You get a large number of accessories, so you can start sewing immediately.
Suitable for professional use: If you want to set up a small sewing business, then this machine is an ideal entry model.
Up to 5-thread options: Whether you want to create 2 or 5 thread stitches, this Singer serger gives you a number of options.
Cons
Pricey: This serger machine is one of the most expensive stitching machines on our list.
Not for sewing beginners: As this Singer serger is pricey and it has a lot of complex functionality, it would be too challenging for people who are new to sewing garments.
This beautiful and elegant serger machine from the sewing machine brand Brother has all the features you need to create your own garments.
This 2 and 3-thread serger comes with a durable metal frame and up to 23 stitch options, including blind hem stitch. This makes it one of the most advanced serger models on our list.
You can easily adjust the stitch width between 3mm and 7mm. This gives you more flexibility for various sewing projects.
With a standard stitch rate of 1,300, this machine helps you create professional designs and a neat finish.
The color-coded thread guides, together with numbered lower and upper thread loopers, ensure that you never lose your thread.
Plus, the package also includes a printed manual together with an instruction video on how to use your new Brother serger machine.
The DZ1234 includes 3 accessory feet, two sets of starter thread, piping feet and gathering.
Pros
Adjustable stitch width: You can adjust the stitch width on the DZ1234 serger stitch machine which is ideal for a variety of different sewing projects.
Variable fabric feed: If your sewing project requires you to change the feed speed, then this is easy to adjust on this serger.
Easy to carry: Although the DZ1234 isn't one of the lightest serger machines, it is still easy to transport.
Built-in storage: The integrated storage allows you to store any accessories, such as thread.
Cons
High price tag: Similar to Brother sewing machines, the DZ1234 serger machine is relatively costly.
This serger sewing machine from Lumina comes with 2,3 or 4 thread options, so you can create a great variety of stitches with your fabric.
Trim away any raw edges and design a neat finish with professional results.
The Lumina Point serger has an adjustable arm that can be moved to work with lower sewing angles.
This is ideal for sewing pants, cuffs and sleeves.
As a mid-range overlock machine, this serger also allows you to create stretchy and wrinkled seams. It even lets you work on sheers and wavy distortions without puckering.
The heavy-duty metal frame of the serger is sturdy and solid, even at high sewing speeds. Plus, the metal frame is also more resilient than plastic making the machine last longer.
While this serger has a slightly slower stitch rate (1,250 stitches per minute) than other sergers, the automatic fabric trimming makes quick work of trims and edges.
Similar to other serger models, you can vary the stitch length between 3mm and 7mm which allows you to create flat pieces of clothing.
This serger machine from Lumina comes with a variety of accessories, including a 2-thread converter, a needle kit, tweezers, a thread presser, 4 thread nets, an extra upper cutter, stitch formation, a 4-spool disk and a brush.
Pros
Color-guided threading: The color guides allow you to keep track of each thread.
Metal frame: This serger stitch machine is made with a durable metal frame.
4-thread overlock: You can choose a 3-thread overlock or a 4-thread overlock with this serger, giving you more flexibility for your sewing projects.
Cheap: This is a fantastic serger model if you are on a budget.
Cons
No case included: This serger doesn't come with a soft cover case, so you will need to buy a separate cover.
This is another Brother serger model that offers 4-thread overlock options for a great sewing experience. It even provides chain stitching features and differential feed.
Similar to other serger stitch machines, this serger comes with adjustable stitch width from 3mm for thinner materials to 6mm ideal for thicker fabrics.
The metal frame makes this Brother serger machine a little heavier but also more sturdy for faster stitch speed.
This being said the stitch rate is only 1,110, so it is slightly slower than other standard serger machines.
However, the serger has a fast thread looper system and color-coded guides that make threading faster and easier.
The package includes a range of different accessories, such as a standard foot and a hem sewing presser foot.
Overall, the 2340CV serger machine has everything you would need from a serger as a beginner.
Pros
4-thread overlock: You can create 2, 3 or 4-thread stitches with this serger giving you plenty of flexibility for various projects.
Differential fabric feed: You can vary the fabric feed to ensure you create better-quality items.
Saves time on hems: You can quickly stitch hems, trims and edges with this 4-thread serger machine.
Standard sewing machine needles: This model comes with normal sewing machine needles, so you can easily buy replacements.
Up to 25 years warranty: Brother offers a warranty of 1, 5 or 25 years on all their serger machines.
Cons
Expensive: Similar to other Brother serger stitch machines, this serger is more expensive.
What makes this portable serger machine from JUKI stand out is its color-coded breakaway loopers. They allow you to trace your threads with ease.
As a model in the mid-range price segment, it has all the features you need to get starting with serged stitches.
While the 4-thread overlock of this model is excellent, the 3-thread stitching lacked speed and power. This being said, the 2-thread method produced reasonable results.
The serger machine itself can stitch up to 1,500 stitches per minute making sewing quick work.
The strong, integrated knife blade allows you to cut through the fabric without the need for a separate trimming knife.
Another great plus with this serger is that it is relatively light, so you can easily move it around at home or when you are out.
Pros
Strong cutting knife: The powerful knife built into this serger machine even cuts thicker materials.
Breakaway looper colors: The complex color coding makes it easy for an experienced serger user to loop and trace threads.
Suitable for heavy and lighter materials: You can use this top serger machine for lightweight or heavy fabric.
Cons
Color coding not clear: The color-coded guides aren't very easy to see on this machine.
No video: This serger product doesn't come with an instruction video, instead it has a printed manual and CD.
No heavy fabrics: You can only sew light to medium-weight fabrics with this serger machine.
This Janome serger machine is made with a durable frame that allows it to stay solid even at higher stitch speeds. This means you can create a neat trim without a single wrong stitch.
You can use this serger for 3-thread or 4-thread overlock stitching that creates neat seams and trimmed edges.
The pack includes a couple of replacement needles, although there are no other accessories included.
This being said, you can also choose the bonus pack with more replacement sewing needles from Janome and a needle threader.
This serger comes with an easily adjustable cutting width from 3.1mm to 7.3mm, giving you the flexibility to work on a range of different sewing projects.
The machine also comes with a color-coded threading chart, although the colors on the machine itself can be difficult to see (especially in dim light).
Other features of this handy serger include a built-in-rolled hem, an electronic foot, a high-pressure foot lifter and a quiet working mode.
You can buy the Jamone 8002D from Jamone's website or on Amazon.
Pros
Color-coded chart: This serger machine includes a color-coded chart, so you can trace the individual threads.
Quality needles included: You get a couple of good-quality replacement needles.
Cons
Heavy: Made from alloy steel, this serger machine may be durable but it's also heavy making it difficult to transport.
Difficult to see color-coding on the machine: The color-coding on the machine itself is difficult to see, although you can refer to the included chart.
This 2, 3 and 4-thread serger machine has a sleek design. But it's not just its appearance that makes this serger excellent value for money.
With a sturdy, white metal frame, this serger stands solid even when you bring the stitch rate up to higher speeds.
You get the standard stitching methods with this serger, including 2-thread options, 3-thread overlock and a 4-thread overlock that creates strong stitches.
This Brother serger stitching machine is ideal for creating decorative edges and ruffles. You can also serger narrow sleeves and join laces.
Similar to other serger machines from Brother, you get an instruction video that includes everything you need to know about your new serger.
Plus, this machine uses standard sewing needles which makes it easier to find replacements in the future.
Pros
Modern design: The modern design of this Brother serger makes sewing not just fun but also nice to look at.
Durable frame: The frame is made with durable metal, so it stands solid when you are working with higher stitch speeds.
Basic accessories: This serger machine comes with some basic accessories, including a soft cover, a gathering foot and a blind stitch foot.
Wide table: This Brother serger machine has one of the widest working tables, so you can spread out your work and move it around easier.
Suitable for light fabrics: This serger is perfect for sewing lightweight fabrics, including lace and organza.
Cons
Unusual shape: The straight shape of this Brother serger makes it more difficult to move around.
Not cheap: Brother is a popular serger choice but the brand also comes with a higher price tag.
Singer may be well known for their sewing machines but they also make serger overlock machines for a variety of budgets.
This Singer serger allows you to create neat trims and edges that look professional and clean.
With a standard stitch rate of 1,300 stitches per minute, this serger may be standard but it comes with straightforward color-coding on the machine frame.
This allows you to track the thread and ensure that you know exactly what thread you are working with.
This serger overlock machine comes with a 4-thread overlock option, so you can easily work with four threads at the same time, making your stitches more durable and secure.
Just like other sergers, this machine comes with an integrated cutting knife that produces clean results in seconds.
Another great bonus with the 14J250 serger machine is that you get an easy-to-use needle threader, so you don't have to spend a lot of time threading your needles.
The differential feed of this machine means you can use any type of fabric and feed it through the serger according to the variable thicknesses.
This produces clean results without damaging your fabric.
Pros
Standard stitch rate: This machine has a standard stitch rate of 1,300 which is ideal for most sewing projects.
Color-coded guide: The subtle color-coding for loopers and needles allows you to follow the thread for each stitch.
Affordable: Compared to some other Singer serger models, the 14J250 serger is reasonable in price.
Cons
Dimensions: This serger from Singer isn't very compact, so it can be difficult to store in smaller spaces.
Heavy weight: Compared to other sergers, this Singer stitching machine has a heavier weight making it more challenging to transport.
Buying Guide: Serger Machines
While serger machines have been around for over 100 years, sergers were originally used as industrial sewing machines to create neat edges, decorative stitches and smooth trims.
Manufacturers only started producing serger machines for hobby seamstresses in the 1960s and since then, sergers have been very popular.
However, this means that there is a large number of serger stitch machines available making it difficult to find the right one that fits your sewing projects.
Some sergers come with a high stitch rate, while others only offer the standard stitching rate.
Some serger machines provide full color-guided threading charts on the machine frame, while others only give you a color-coded chart.
It's important to keep in mind what features and options you need with your serger. These machines aren't cheap, so you want to ensure that you get the best value for your money.
In this practical buying guide, we find out what you need to look out for when you are buying a serger machine.
Do You Need A Serger Machine?
Before you start considering buying a serger machine, it is a good idea to think about whether you need a serger.
If you haven't made clothing before and you are not sure about basic garment construction, then it's best to familiarize yourself with this first.
Although an overlocker machine creates a professional finish on your clothing items, you still need to know basic sewing techniques to handle this machine.
Plus, some sewing machines also come with an overlocker stitch option and an appropriate foot. This is a good place to start when you want to make your own clothes.
This being said, if you have some experience with creating garments and you can't just create this fully finished look, then a serger machine is absolutely worthwhile.
Beginner Or Professional
Serger machines were originally designed as industrial sewing machines. This means that they are the workhorses of the sewing world.
While sergers aren't as heavy as they used to be, they are still relatively complex in how they work.
If you already sew a lot for friends and family, then a serger can be worthwhile. It can make your edges and sewing look neater and more professional.
While sewing machines are less expensive than serger overlock machines, they also don't have as many features and stitching options.
If you are new to sewing or you have been sewing only occasionally, then a serger is undoubtedly a steep learning curve.
This being said, if you love sewing, then it's worthwhile spending some time on understanding how a serger works and how you can best use it for your clothing projects.
Serger Machines For Beginners
Sewing beginners may look at a serger machine thinking that it is impossible to learn.
But with a bit of research and a good manual, you can grasp the concept of a serger relatively quickly.
Before you decide to buy a serger, make sure that you understand what this machine can do and how you can use it for your sewing projects.
Keep in mind that sergers are more suitable for garments and items of clothing, although you can also create decorative stitches with a serger.
If you look for a 3 and 4-thread stitch serger, then this allows you to make the majority of important overlock stitches.
Another great feature to have with a serger as a beginner is color-coded threading. Many sergers provide a diagram on the machine itself or in the printed manual.
Serging is messy, so you may also want to check if your new serger has an integrated waste bin. However, you can usually find built-in bins only in premium models.
Working with a serger can be great fun but if you just want to try a serger first, then you may want to get a budget model or a second-hand serger.
Serger Machines For Professionals
Whether you are sewing every day or you are running your own sewing business, you will need a reliable sewing machine or serger that can withstand heavy loads.
Sergers do not just offer a variety of stitches for various sewing projects but they are also often more durable than traditional sewing machines.
If you are looking for a professional serger machine, then make sure that it has 2, 3 and 4-thread stitch options, including 2-thread flatlock and 2-thread overlock.
Some sergers even come with a 2-thread rolled hem feature that's ideal for sewing neat hems.
These machines usually also have a feature that allows you to switch quickly from rolled hemming to overlocking and vice versa.
Depending on the type of garments you make, you may also need an extension table or a wide sewing table with your serger to allow the fabric to spread out.
A top serger machine for clothes manufacturing is also usually more expensive than a traditional serger, so make sure that you look for all essential features that allow you to create a variety of garments.
How Often You Use Your Serger
Before you purchase a serger machine, it is also a good idea to consider how often you want to use the machine.
If you only want to use a serger occasionally for decorative hems or a couple of garments, then you can opt for a budget model that gives you all the basic features.
On the other hand, if you are sewing frequently, then you need a serger model that is sturdy and durable.
You may also need additional stitching options and features that increase your work speed and make tidying up later easier.
Manual And Instructions
Whether serger machines are new to you or you want to buy a serger of a different brand, it is important to have a manual and instructions on how the machine works.
While most serger machines come with printed instructions, you will find that many brands only provide digital manuals, such as links to an online PDF manual or an instruction video.
If your serger doesn't come with a manual, then you may be able to request this from the manufacturer or find it on the internet.
There are also plenty of introduction videos on YouTube that show you how various serger machines work.
They are also great for tips and tricks on how to get the most out of your serger.
Number Of Threads
The majority of sergers come with a 3-thread or 4-thread option. This being said, there are also a number of sergers that allow you to create decorative stitches with up to 8 threads.
The number of threads is important as this can impact the look and feel of your seams, edges and hems.
Beginner serger machines that offer 4-thread stitches are a good standard to start with. This allows you to sew a wide variety of garments.
However, if you want to create chain stitches or coverstitches, then you will need an overlock machine with between 5 and 8 threads.
It's worth mentioning here that the more threads you have on your machine, the more expensive it is.
As up to 4 threads are standard, you can get a reasonably priced serger. Anything from 5 threads upwards is much more expensive.
Number Of Different Stitches
One of the most important things to consider with a serger is the number of different stitches that it can perform.
A great variety of stitches is essential for clothes manufacturers or people who want to sew a variety of different garments.
Individual types of clothing also need different stitches, so you need to make sure that your chosen serger can do these stitches.
Beginners can choose a basic model with the main stitch variations, such as a coverstitch, decorative topstitching or flatlock stitch.
You also need to consider the type of fabric you are using, as this also impacts what type of stitches you need.
The most basic serger machines offer five different types of stitches, while premium models provide up to 25 stitch options.
Type Of Fabric You Can Sew
When you are looking for a serger machine, you also need to consider what type of fabric you want to sew.
If you are only sewing lighter fabrics, such as silk or lace, then a standard serger model with up to 4 threads is perfect.
However, if you want to sew thicker fabrics, such as denim or leather, then you will need a serger that offers more threads and stitch width variations.
The same applies to different layers of fabrics, so if you create layered clothing, then the material is thicker and needs stitching that can withstand pressure.
This is important as you need to make sure that your stitches are strong enough to keep the thick material together.
Plus, the stitches still should look neat. Only a serger designed for thicker fabrics can create professional-looking stitches with ease.
A Reliable Brand
Just like with many other household items, a brand that you know provides good quality can also influence your buying decision.
Many popular sewing machine brands, such as Singer, Brother and Juki, also produce serger machines.
If you already have a sewing machine from one brand and you are happy with the quality, then it's worthwhile looking at what they offer.
Some of the most popular serger brands are Brother, Janome, Singer, Baby Lock, Juki, Pfaff, Elna and Bernina.
Each of these brands has advantages and disadvantages varying with each model, so it's a good idea to explore what they have to offer.
Keep in mind that each serger machine offers individual features, so you shouldn't choose a serger only based on the brand name or reputation.
Plus, many big brands names are also more expensive than lesser-known serger manufacturers.
If you don't want to pay just for a brand but good quality, then ensure that take a close look at the features of each model and compare different serger models from different brands.
Stability
This is not something that everyone considers as part of their buying decision for a serger but your machine needs to be stable for you to create neat stitches.
If you have a serger that's easily moving around when you increase the stitch speed, then you end up with wonky stitches.
When it comes to stability, you need to check that your serger is heavy enough. The majority of good serger machines have a metal frame that sits well on a surface.
Generally, you need to work on a flat surface, such as a table, with your serger to get a good stitch result.
A solid surface provides good support for the machine and your arms to create even stitches.
Presser Feet
Some sergers come with specialty presser feet that allow you to create a full array of different stitches.
From piping, ruffles and beading to ruffles and blind hemming, special presser feet can be useful for a number of sewing projects.
If you regularly sew stretchy materials and elastic bands, then make sure your serger machine comes with an elasticator foot. This allows you to work with stretch fabrics, such as swimwear.
If your selected serger machine doesn't come with specialty feet, then check whether there is an option to add these feet later.
You should also find out how easy it is to change the presser feet. Some machines need to be partially dismantled to change the feet, while others allow you to snap a specialty foot on with ease.
Retractable Knife
All modern sergers come with a built-in knife that you can use for projects where you don't want to cut the edges.
Depending on the thickness of your fabric, you will need a strong knife to cut the fabric and thread.
This being said, certain stitches, including topstitching and flatlock stitching, don't need a knife.
This means that you need to be able to disengage the knife for any projects where you don't need it.
Waste Collector
If you ever tried serging before, then you know that it can be surprisingly messy. That's where a small waste collector comes in handy.
A small waste collection bin integrated into a serger catches any excess fabric and thread, so it doesn't end up on the floor or your work surface.
While this is not a must-have feature on your serger, it can be a nice bonus keeping your sewing space tidy.
This being said, you will need to regularly empty the little bin and dust your serger to ensure it continues to work properly.
Disengaging The Upper Loop
You need to be able to disengage the upper loop to create a greater variety of 2-thread stitches.
If you don't have an integrated 2-thread converter, then you are limited to only a few basic 2-thread stitches.
However, some sergers that don't include a feature for upper loop disengagement may offer a changeover attachment that allows you to do exactly the same.
Some serger brands also offer this attachment as a separate accessory.
Whatever option your chosen serger has, you need to make sure that this works for the 2-thread stitches you want to make with your garments.
Coverstitch Conversion
Sergers are often also called coverstitch machines because the majority of these machines allow you to create a basic coverstitch.
However, you need to check if your serger lets you change from coverstitches to overlock stitches. These combination machines usually also offer a variety of other stitch features.
If your chosen serger stitch machine doesn't offer this option, then you can buy a separate coverstitch machine.
Saying this, if you use coverstitches regularly in your sewing, then a combo model may be the best option.
Just keep in mind that these machines are often more expensive than standard serger overlock machines.
Tension System
The right thread tension is essential when sewing because it can make the difference between a garment looking messy or neat.
Make sure that you check what automatic tensioning options you get with your serger. Most sergers use tension disks or dials.
Although computerized sergers often come with buttons on a screen where you can adjust the tension according to your fabric type.
These modern serger models even have sensors that automatically adjust the tension according to your chosen stitch, fabric type and thread type.
It's also worth finding out how easy it is with your serger to release the tension and whether you can pull the threads when you move the presser foot up.
Free Arm
A free arm on a serger stitching machine works in the same way as a sewing machine arm. It allows you to fit pant legs, armholes, sleeves or other circular garments onto your machine.
This is ideal for a good finish and easy hemming. A movable arm on your sewing machine can also make storing your machine much easier.
If your selected serger machine doesn't offer a free arm option, then consider carefully whether this is something you need on your machine.
Needle System
Just like with sewing machines, a good needle can make a big difference between a good and a bad finish.
Some of the cheaper serger models use traditional sewing machine needles.
This makes it much easier to replace a needle as these traditional needles are readily available everywhere.
Check what type of needles your serger machine is using. If you need special needles, then it's worth knowing what needles you need before you buy the serger.
Some brands, such as Singer, use needles that differ from their sewing machine needles, so you will need to buy their branded needles.
Also keep in mind that sergers with a coverstitch option always use special needles. In fact, these machines usually use three needles at once.
This being said, most serger machines use only a single needle or a maximum of two needles at the same time.
It's an important factor to consider because special needles can be more expensive and they may also be difficult to find.
Ease Of Threading
Whether you love sewing with a standard sewing machine or you enjoy an occasional stint of hand sewing, threading is one of the tasks that all sewists dread.
In the past, sergers were difficult to thread, especially for beginners.
Luckily, new serger machines usually include a color-coded threading system that makes it quick and easy to thread your various threads onto the different needles.
Most sergers don't provide automatic threading options, so you still need to thread the needles yourself.
However, there are also some premium serger models that automatically thread needles, so you can get started with sewing immediately.
This may be a nice feature, especially if you had enough of manual threading, but it often adds a considerable amount to the price. That's why consider this option carefully.
Accessories
While you want to focus on the most essential key features you need in a serger, many serger machines come with a great variety of accessories.
Additional feet that can be used for specialty stitches, shirring, gathering or cording are very popular. If you don't have these feet included as accessories, then you may be able to buy them separately.
One of the more essential accessories that is often part of a serger package is a soft cover. This protects your machine from dust making it easier to store.
You may also receive additional replacement needles with your serger which means you don't have to worry too much about replacement needles.
While most sergers don't come with threads, you may find that some more expensive serger include a thread guide attachment.
You may also want to consider buying a needle insert, a needle threader, tweezers, thread nets and serger cleaning supplies.
Premium serger machines include a manual and some basic beginner books to get you started. However, you can also buy serger books separately.
Don't forget that you will also need some other basic sewing supplies, such as scissors, measuring tape, marking tools or a seam ripper.
Adjustable Stitch Width And Length
The accurate stitch length and width make a big difference to the fabric and your finished garment.
You need to be able to adjust both stitch width and stitch length suitable for the type of fabric and garment you want to make.
Many serger machines come with adjustable settings that allow you to change these two options.
Differential Feed
The feed dogs on your serger sewing machine pull the material through the machine.
Sewists need to be able to adjust the differential speed at which the fabric is pulled through to ensure that the stitches look neat.
Unlike a normal sewing machine, a serger has two sets of feed dogs. You should be able to change both of them to different paces, so you don't rip or pull the fabric too hard.
Mid-range and more expensive serger models come with differential feed as a standard feature.
Rolled Hem Option
Rolled hems are a popular finish on decorative home items, scarves and ruffles. That is why it can be a great idea to have a rolled hemp option on your serger.
With this feature, you are able to stitch a lot more creative and fun projects.
You will find that the majority of serger machines come with a rolled hem setting but you will have to check if this is a feature with your chosen machine.
Stitch Speed And Speed Control
If you have been working with a standard sewing machine for a while, then you know how important speed control and stitch speed is.
It can make the difference between a neat finish or a messy final product.
Depending on the type of serger, you may be able to control the two speed settings with a dial or a special button. In either case, they should both be easy to adjust.
You will find that serger machines can be surprisingly fast. In fact, some have a stitch speed of 1,500 stitches per minute.
However, a serger is a complex system. With four different threads and various blades working at the same time, it can be challenging to control this device at first.
This is why we recommend that you start with a relatively slow stitch speed and learn to maneuver your serger before you increase the speed.
LCD Touch Screen
Some of the more expensive serger models come with a touch screen that allows you to change individual settings, such as stitch speed.
Plus, you can even see all the essential information for your chosen stitch. While this feature is a great bonus, it often adds to the buying cost of your serger.
Integrated Memory
Premium serger machines in the top price range also allow you to connect your serger to your phone.
They may even come with built-in memory, so you can save your stitch settings for another project.
Dimensions
If you already have a sewing machine and you want to buy a serger, then you also need to consider how much space you have available.
Although most sergers are slightly smaller than standard sewing machines, you still need to store the device somewhere.
Make sure that you check the dimensions of your chosen serger and already find a place where you can store it.
Light
Lighting is important when you are sewing a lot. While you should always have a second light source near your sewing machine, some sergers come with an integrated light.
You should also consider how easy it is to see the color-coded guides on the machine.
Some sergers have strong colors that are easy to see even in dim light, while others only use light pastel colors.
Extra Presser Foot Height
A variety of serger machines come with an add-on feature called "extra presser foot height". This allows you to create more space between the work surface and the foot.
It's a must-have feature if you regularly work with heavy fabrics or several layers of material.
Thread Cutter
A thread cutter on a serger allows you to easily cut thread tails without the need for scissors.
Storage
While additional storage space for your accessories is a nice extra, it can be a useful feature if you don't have anywhere else to store your thread, scissors, extra feet and other items.
While a small storage compartment is common in sewing machines, you won't find it in many serger machines.
Price
When it comes to price, basic serger machines start from under a few hundred dollars and go up to thousands of dollars.
This is a significant amount of money, so you need to make sure that you get good quality and all the essential features you require for your sewing work.
If you are a beginner and you want to work with a serger, then it can be a good idea to look at some older models first.
They are usually lower in price and don't offer all the latest mod-cons but they should be able to provide all the basic stitches and a few extras.
If you choose to get a budget model, then keep in mind that the features you get with it will be limited.
That's where you need to know exactly what you need your overlocker for. If you want to occasionally sew with it, then an entry-level model is adequate.
As a rule of thumb, the more features the machine has, the more you can expect to pay for it.
Plus, the number of threads also affects the price. The majority of dressmakers only need 4 threads which is a standard thread count in sergers.
This means that 4-thread sergers are much cheaper than 8-thread serger stitch machines.
Reviews
Just like other products you buy, it is worth taking a close look at product reviews and recommendations.
They also often provide additional information about the serger and its features.
Warranties
Many reputable sewing brands offer a warranty with their serger machine. For example, Brother offers up to 25 years of warranty on their sergers.
Some brands even provide a full repair program, so you can have peace of mind if your serger has any problems.
This being said, make sure that you check the retailer's website, as not all machines and retailers offer a warranty together with the product.
Ease Of Repair
As your first point of contact for serger repairs is your retailer, you need to choose a reputable dealer or a sewing machine specialty store.
They will be able to help you with any problems and questions about your serger machine.
While it can be a lot of hassle to take your serger back to the store, a local repair store will be able to sort out any issues relatively quickly.
Plus, you can also ask them any questions you may have about your machine.
Care And Maintenance Of Your Serger Machine
If you already have a sewing machine, then the same care and maintenance applies to your serger machine.
Dust Your Serger
Make sure that you regularly dust your overlock sewing machine, including all the small crevices.
Before you start cleaning your serger, unplug the machine and get all your equipment.
You may want to use a spraying can filled with air and tweezers. Just spray the air into the small gaps and clean up the dust with tweezers.
The larger areas of your serger can easily be cleaned with a brush.
Depending on how often you use your serger machine, you may want to clean it every five to 10 days.
Cover The Serger With A Dust Cover
In order to prevent most of the dust from settling on your machine, it is important to cover it with a dust cover after you are finished sewing.
Perform A Deep Clean
In addition to the regular cleaning, it is also a good idea to deep clean detachable parts of your serger every few months, including the needles and presser feet.
Frequently Asked Questions
Is A Serger Easier Than A Sewing Machine?
A serger performs a greater variety of stitches compared to a sewing machine. This can make it more difficult to handle by a beginner.
However, once you mastered working with a serger machine, you can easily use other stitching machines.
Can A Beginner Use A Serger?
Yes, sewing beginners can use a serger machine.
These stitching machines may be more complex than traditional sewing machines but they are perfect for sewing garments and neat trims.
Can You Sew Everything With A Serger?
Yes, you can sew all your clothing, accessories and other fabric items with a serger machine.
Sergers allow you to work on fabric with texture, vinyl, woven fabric, non-woven materials as well as lightweight and heavy fabrics.
Should You Buy A 2nd Hand Serger Machine?
Serger machines are more expensive than traditional sewing machines, so it may seem more sensible to buy a second-hand serger.
However, you need to ensure that your chosen serger is in good condition and has all the features you need for your sewing projects.
Final Thoughts
Serger machines are perfect for a beautifully finished look on your garments.
If you want to create neat seams and nicely fitted clothing, then take a look at our recommended top serger machines above.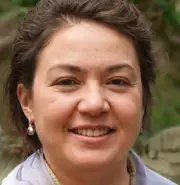 Latest posts by Liz Miller
(see all)