Cosplay is a huge activity among adults and children.
It involves dressing up as characters from various fandoms – like superheroes from comic books, anime, television shows and movies. They can range from the iconic and well-known to the obscure.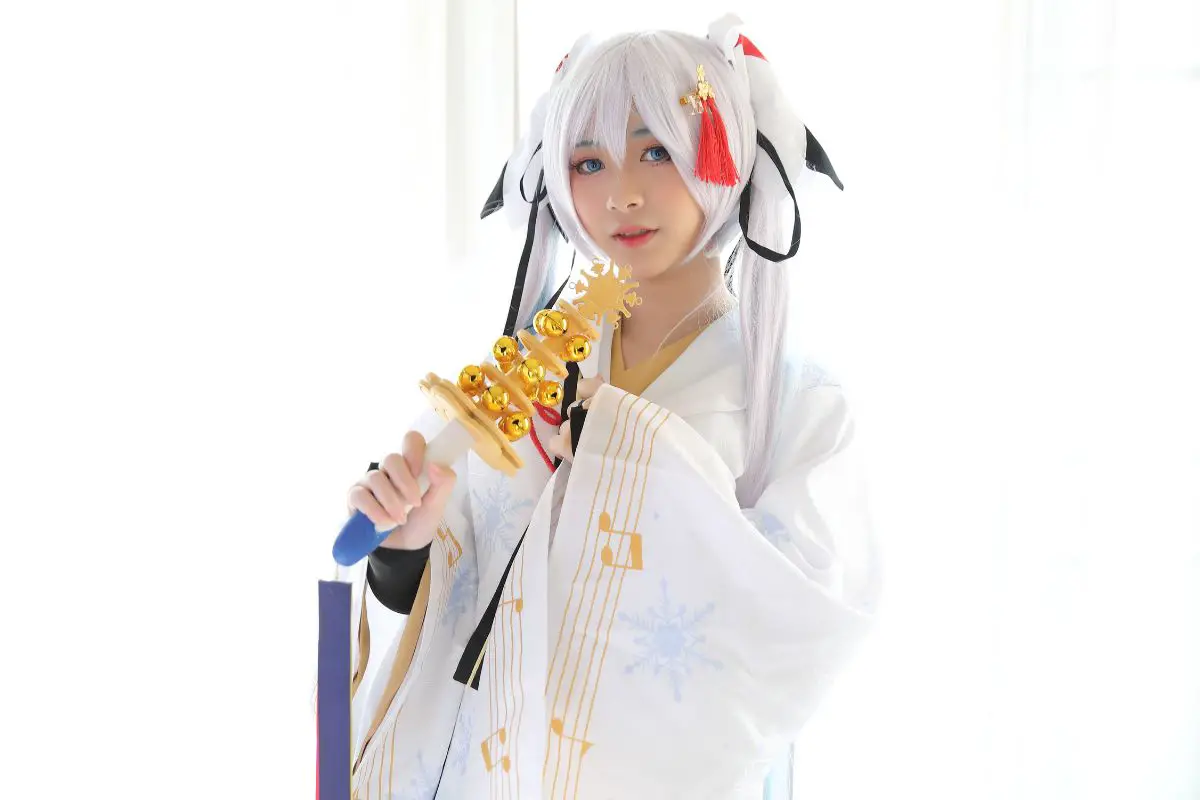 Some people even class historical re-enactments as a type of cosplay but instead of fictional characters, those involved dress and act like people from a certain time period instead.
So, cosplay involves some pretty detailed costumes and many cosplayers turn to sewing their own garments to help perfect their look.
Here are some of the best cosplay sewing patterns for you to consider trying out yourself!
Check out the options below and find the right cosplay sewing pattern for your cosplay apparel!
One of the trickiest parts of a cosplay outfit to source is a hooded cloak.
A lot of hobbyist cosplayers will pull together their outfit using items they can purchase from a store but you are hardly going to find a good quality hooded cloak at Macy's.
As a result, a lot of cosplayers have to make their own hooded cloaks to add the finishing touches to their outfits.
Hooded cloaks are used in a lot of cosplay outfits ranging from fantasy books to superhero disguises.
So, this pattern is a great option for a lot of cosplayers as it shows you how to make a good quality hooded cloak in just a few simple steps.
Another popular piece in a lot of cosplay outfits is a corset belt.
Corset belts are not as constricting as regular corsets. They are kind of like thick belts that wrap around your waist, making them more comfortable for cosplayers to wear.
They can be used in cosplay outfits for superheroes, Disney characters, pirates, and so many more – making this a cosplay pattern that is in high demand!
This pattern will show you how to make a good corset belt in no time at all. However, it's not suitable for leathercraft – this is a strictly sewing-only corset belt pattern!
Bodysuits are a key component for a lot of cosplay outfits, especially for superheroes like Bat Girl or Raven.
Some cosplayers use them simply as a base for their overall outfit and pile on other items like skirts, corsets, pants, and more.
This means that most cosplayers need a good, easy to follow bodysuit sewing pattern so they can get a bodysuit that matches their costume plan and fits their bodies.
Well, look no further – this bodysuit pattern will help you make a bodysuit that matches your body proportions and your costume needs. Choose from sleeveless bodysuits to long sleeves, lowbacks and more!
A lot of cosplayers choose to dress as their favorite anime character and because of this, hair bows are high in demand with many cosplayers.
They need to be large and cute, in certain colors and with additional frills in order to match a character's outfit exactly.
This means that for a lot of cosplayers, simply buying a few hair bows online isn't going to cut it – they need a sewing pattern to use as a base so they can get the perfect hair bow!
This sewing pattern will show you how to make hair bows for three different sizes. Although originally designed for children, the pattern can easily be copied to make hair bows for anime cosplay.
A lot of anime cosplayers need to make their own kimono. Kimonos are a type of Japanese traditional clothing that you can't buy from your local store.
Luckily, they're easy to make once you have the fabric and pattern because it's mostly just rectangles!
This guide here will not only help you make your own kimono paper pattern, but take you through the process step by step.
You can expertly sew together your kimono piece by piece, making sure it fits your body and matches the fictional character you are cosplaying.
Be warned – making your own kimono is going to be a big task. Kimonos are bulky and require a lot of material, so they are not cheap either.
However, if you have your heart set on cosplaying a particular character and you need a kimono, this pattern and guide will help you through each step of the way.
Gloves are usually the easiest part of a cosplay outfit to source. They can be purchased for cheap online but if you want a certain style of glove, it can be more tricky.
This easy pattern will help you make the perfect set of opera gloves which you can use for anything from cosplaying as a Disney princess to a superhero comic book character.
The pattern also directs you on making different glove lengths, fingerless gloves, and more so you can get the details of your cosplay gloves just right.
It's super easy to follow so all you need to do is grab your material, scissors, needle, and thread!
There are a huge variety of cosplay ideas out there and sometimes, cosplayers need sewing patterns to make older fashioned clothing from centuries in the past.
One of the hardest types of historical fashion to find a good sewing pattern for is the Regency dress (How long does it take to sew a dress? Find out here).
This dress is ideal for cosplayers wanting to dress like Elizabeth Bennet or a character from Bridgerton. However, it can also be used as a good pattern to make any kind of dress with an empire waistline.
This makes this simple Regency dress sewing pattern a versatile one that a lot of cosplayers can use to their advantage (Looking for more dress patterns? Read here)!
Steampunk is a huge trend in cosplay and as a result, a lot of men will want sewing patterns for long pants, waistcoats, and great coats.
This sewing pattern can provide you with just that – patterns for all the key components in a steampunk-themed cosplay outfit.
It can also be used for historical characters, vampires, and more. So, it's pretty versatile and useful to many different cosplayers!
So, this sewing pattern is a great one to pick up as it contains patterns for more than just one piece of the costume!
For anime and lolita cosplay, the classic lolita skirt can be harder to get a hold of compared to modern, slim skirts and dresses.
As a result, this easy sewing pattern will help you make your own lolita skirt for all kinds of costumes and cosplay outfits.
Of course, it doesn't come with a petticoat pattern – that is something you will have to work on separately. However, this pattern will help you make a gorgeous top layer for your lolita-inspired cosplay costume!
Petticoats are a must-have for lolita and most anime cosplay outfits. For many costumes, the fluffier the petticoat, the better – but they can be difficult to source and find.
This sewing pattern will show you how to make a super fluffy petticoat that works great for cosplaying.
The pack even includes a video tutorial (as well as your usual PDF material) to help guide you through the process step by step. If you're nervous about sewing or not very experienced, this can be a huge help!
So, give it a try to get the right silhouette for your cosplay outfit!
Final Thoughts
So, those were the 10 best cosplay sewing patterns for you to try out.
There are lots of options out there as cosplaying expands over hundreds of fandoms and time periods.
People will dress up as anything from medieval knights to Star Wars stormtroopers, superheroes like Spider-Man to anime characters.
Because of this, there are so many cosplay sewing patterns for you to try out! Check out some of the best from the list above and happy sewing!
Frequently Asked Questions
How Much Money Do You Need To Cosplay?
Cosplay can be expensive, with some costumes costing between $500 to $1000 to put together – and some costumes are even more expensive than this!
This is why a lot of cosplayers turn to sewing. They can save a lot of money by sewing together their own cloaks, corsets, and more.
Because of this, cosplayers can make some truly amazing costumes just by using recycled materials and their own labor!
So, it is possible to make a cosplay costume for absolutely no cost at all – but the more complex the costume, the more effort, materials, and equipment you will need to make it.
Is It Profitable To Make Cosplay?
Most people cosplay as a hobby so they don't make any money from making their costumes. However, some cosplayers work professionally and can make thousands of dollars a year.
If you are thinking about making and selling cosplay items, then you could make a handsome profit.
However, as most cosplayers are hobbyists, they won't be willing to spend tons of money on just one piece of their overall costume.
If you can make affordable key pieces of lots of popular cosplay outfits – like cloaks, or medieval garments, you could make a good profit!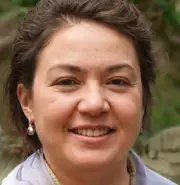 Latest posts by Liz Miller
(see all)