Reading guidebooks is a great way to pick up sewing skills.
They provide comprehensive written instructions that you can reference whenever needed in addition to photo examples to help you master each step.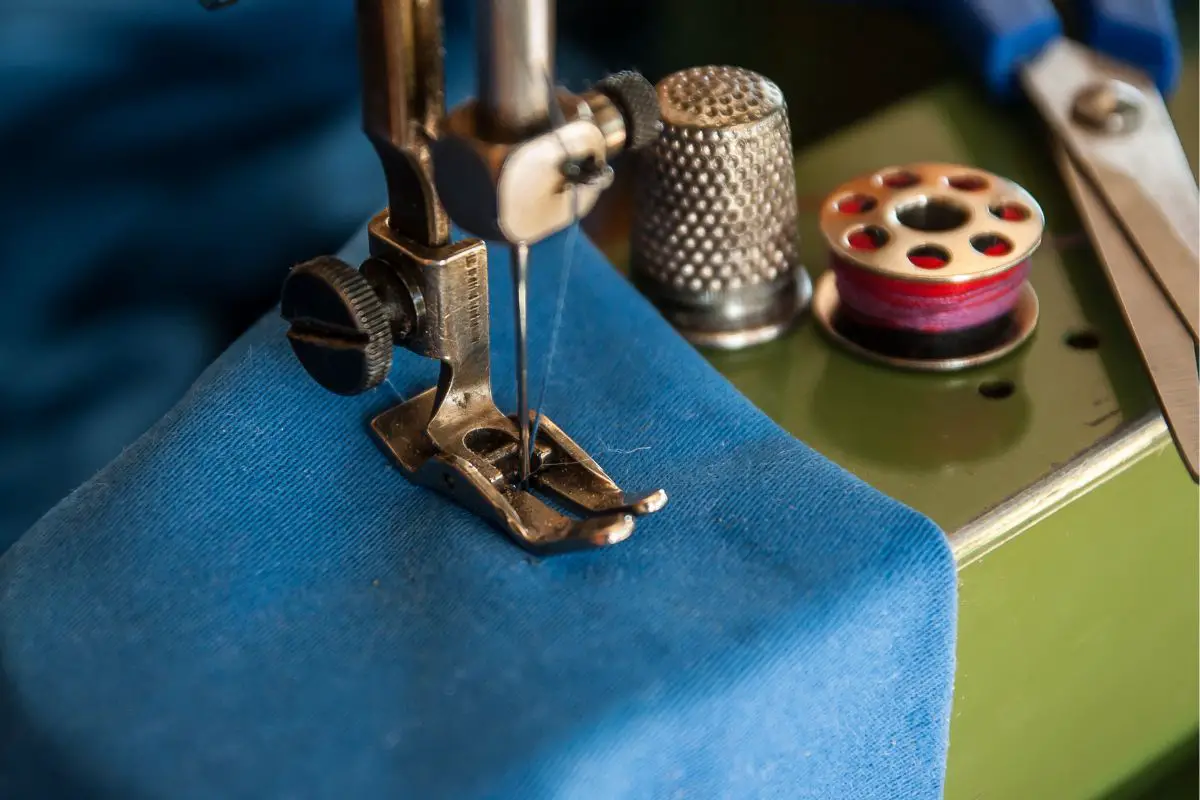 It's great if someone can teach you how to sew, but it also helps to have a reliable resource you can turn to when you're stuck and unsure of what to do next.
Books are an excellent place to start if you've just bought your first sewing machine and are ready to begin.
There are many beginner sewing books available, but we've compiled our top 10 picks to make it easier for you to find the perfect guide.
The best sewing books, in our opinion, are those that provide comprehensive, color photographs.
When you are first learning, words only have so much meaning, but a visual can teach you so much more!
You will learn how to set up, use, and even troubleshoot your sewing machine at the outset of this pictorial tutorial.
There is a section on the tools and materials you'll need to get started as well as the ones you'll want as you gain more experience making projects.
You'll discover how to use a pattern, pick fabrics, cut fabrics, use interfacing, and sew various seams and garment pieces like sleeves, cuffs, and collars in its 300+ pages.
The book has a whole section devoted to upholstery and home design if you're not interested in learning how to sew clothes.
There is also a handy glossary at the back of the book if you ever run into sewing terminology that you don't understand.
In Stitch by Stitch, you'll master fundamental sewing techniques while working on incredible projects.
These techniques range from simple stitching and backtacking to constructing gathers, darts, and the use of multiple-sized patterns. 
Because of the book's unique structure, abilities and projects build on one another, giving you immediate rewards and encouraging you to keep going.
Stitch by Stitch will offer you the knowledge and confidence to stay motivated, produce amazing results, and finally learn to love the process, whether you are a beginning sewer or an experienced seamstress.
11 basic sewing projects are covered, including an A-line skirt, a hipster belt, a cap-sleeved blouse, and a pipe-through pillow.
These designs are excellent for beginning to develop your sewing skills so you may progress to more complicated projects.
This book, which is written for sewers of all experience levels, also comes with a bonus CD and PDF designs for all garment projects.
Because the patterns are so interesting and contemporary, with every detail provided, this is undoubtedly one of our favorite sewing books for beginners.
The Sewing Book truly is the encyclopedia of sewing.
This book has comprehensive coverage of all the methods and equipment you'll ever need for creating clothing or home furnishings, along with clear pictures that will help you understand each step.
Beginning with the essential toolkit, the Tools section expands to include everything you could possibly need.
Everything you need to know about patterns, including how to measure, use, and adjust them, is shown, along with every type of cutting tool and machine foot.
The extensive Techniques section features gallery spreads that highlight techniques including darts, zips, and pleats as well as significant stitches.
After you've mastered these techniques, you can practice and employ your new talents on the 25 clothing and home decor projects found at the end of the book.
This is going to be the most basic book available that thoroughly explains how to start and operate your machine if you're looking for the best sewing book for beginners.
This book is intended for complete novices who have never even handled a sewing machine and are unfamiliar with the technical terms employed in the sewing world.
It will go through various sewing supplies and tools, how to use patterns, machine maintenance, and troubleshooting.
You'll also learn how to stitch a seam and thread a sewing machine, and it will allow you to master hand-sewing techniques as well as machine stitches.
There are 8 simple sewing projects at the end of the book that you can complete to practice your newly acquired sewing skills.
The images are color and sufficiently large to allow you to see even the intricate details.
The majority of this book will probably be too basic for you if you already know how to set up your machine and sew a simple stitch, but that is precisely why we suggest it for genuine beginners.
This sewing book for beginners is more focused on getting to know and mastering the use of a sewing machine.
You'll be shown how to master your machine and use it to carry out simple to complicated stitching tasks from fabric to feet to finished product.
You'll discover priceless advice for making the most of your sewing machine, whether you've been sewing for years or just got the urge to try it out.
You'll read about terminology, learn how to fix sewing issues like improperly adjusted tension, and select needles, threads, and fabrics that are compatible with your projects.
You will learn how to select the appropriate presser foot and even how to carry out simple equipment maintenance.
You'll learn how to sew hems, edgings, buttonholes, zippers, embellishments, and more once you've mastered the ins and outs of your machine.
True beginners are obviously the target audience here rather than experienced sewers who simply want to learn more.
Idiot's Guide: Sewing is your go-to book for all the fundamentals, from repairing a hem to sewing quilts, reupholstering chairs, and everything in between, with clear, simple directions and advice.
This comprehensive guide is aimed at complete beginners.
The fundamentals of sewing are taught in a series of lessons utilizing full-color, step-by-step illustrated instructions that make it possible for you to see exactly how each sewing method is carried out, from threading a sewing machine to understanding a pattern.
Every lesson comes with a practice sewing project that lets you put your newfound abilities to use.
As your skills grow, the projects become more complex, and you'll learn how to prepare materials, read patterns, make finishes, and more.
S.E.W. Sew Everything Workshop is a beginner's guide that can really help you hone your skills and level up your sewing, even as a novice.
The friendly tone in which it's written really helps you comprehend all the techniques and instructions provided in this well-thought-out guide.
You'll first discover how to organize your sewing area. The next section of the book will cover useful tools, threading a sewing machine, practice advice, and learning to interpret patterns.
The images are very clear and simple to understand, making them excellent resources for those who learn best visually.
There are boxes with expert advice scattered throughout the text to guide you.
You'll value getting the support and problem-solving tips you need as you learn to sew.
The following 25 projects will help you improve your sewing abilities. The projects include things like clothing, accessories, home decor, and gifts.
They all list the techniques you'll be exploring and are evaluated according to your level of expertise.
Sewing 101 has been updated and revised with a beginner in mind. With a focus on machine sewing, you'll find detailed instructions and photos for all the fundamentals.
This guide teaches you how to successfully sew with practical sewing tip sidebars, and a meticulously comprehensive glossary.
You will acquire all the essential skills that make up the foundation of the craft as well as the vocabulary used frequently in sewing.
Everything is addressed, from threading the machine to sewing a straight stitch to trickier tasks like attaching zippers and following patterns.
The featured projects are separated into two groups: clothing and home decor/accessories.
This is a very thorough book that even includes online tutorials to aid you in honing your new abilities and learning to sew.
Beginner sewers who already know how to set up, thread, and sew a basic straight stitch on their machine are better suited for The Sewing Book.
You will learn how to use your sewing machine to perform projects in this book.
This fantastic reference book will assist you in learning to sew as a beginner and will continue to train you as an experienced sewer.
Even after you have mastered sewing, you can go back to this guide.
This book begins with information about sewing supplies so that you are aware of what you need to begin sewing.
Then, sewing methods are covered, including how to make darts, pleats, and collars as well as how to use interfacing, sew hems, and sew seams.
Additionally, the book includes projects that will assist you in developing the sewing techniques it outlines.
It is particularly designed for sewers who want to repair or make clothing because it has a wealth of knowledge on how to sew things like collars, facings, waistlines, belts, pockets, sleeves, and cuffs.
However, many of the skills needed to make clothes also apply to DIY projects and home decor.
This is one of the introductory sewing books intended for sewers just learning how to operate their first sewing machine.
Prior to setting up and starting your sewing project, you'll learn how to pick a decent beginner sewing machine.
The author also goes over basic sewing equipment and how to set up your sewing area before teaching you how to fix, produce, and alter clothing.
Along with these skills, you'll discover how to use patterns, cut and gather fabric, install a zipper, sew a seam, make a buttonhole, and more.
To encourage hands-on learning, skills are introduced one at a time and are followed by brief projects and activities.
There are 15 simple projects, such as plush toys, napkins, coin bags, and pincushions.
This book also provides intermediate sewers with a little bit of additional information while still covering the bare essentials for newbies.
Although it doesn't cover as much as some of the books here that are more in-depth, it contains excellent material for beginners and is well-organized.
Final Thoughts
Sewing is an amazing skill to have in your repertoire, but we all have to start somewhere!
With this guide, you'll be able to find the perfect beginner's guide to sewing and start making your own amazing projects (see also "Beginner's Guide To Sewing Doll Clothes").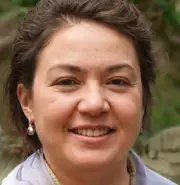 Latest posts by Liz Miller
(see all)