You are never too young to learn how to sew. As it can become a really creative and fun hobby for your child to enjoy in their spare time.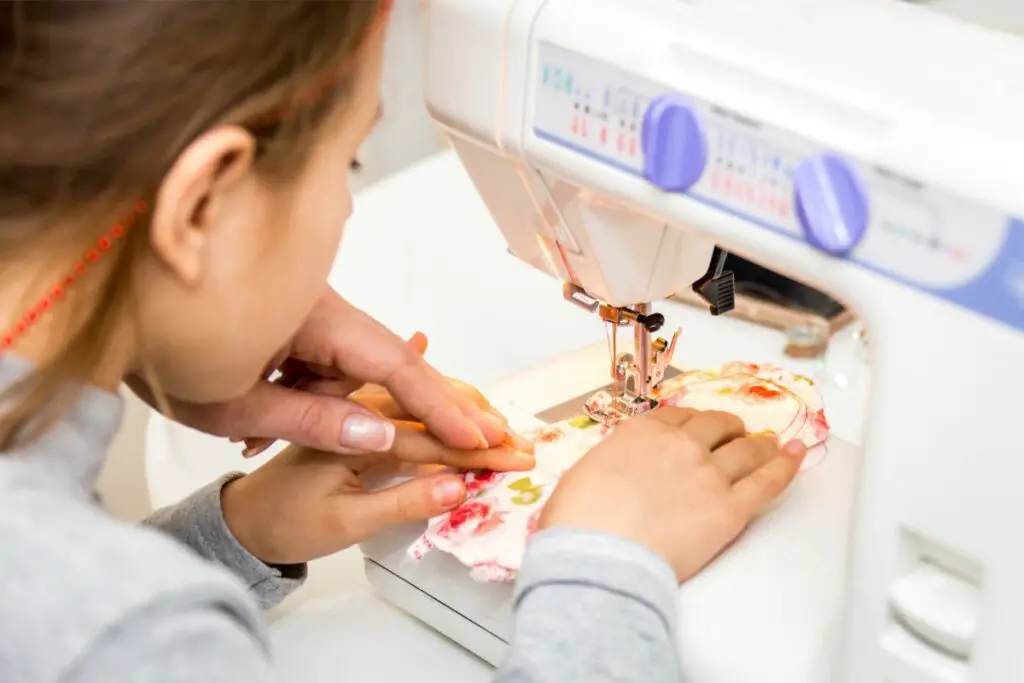 They can learn different stitches and create fun and unique designs that they will be proud of.  
There are a lot of options on the market, so it may be overwhelming, knowing which ones you ought to be looking at.
Singer Kids' is a well known brand that we would recommend when you want to buy a sewing machine for your child (see also "Can I Travel With My Sewing Machine?"). 
In this article, we are going to discuss the best Singer Kids' sewing machines.
Product Reviews
Below, we are going to discuss the 4 best Singer Kids' sewing machines you ought to consider when teaching your child to sew. 
One of the simplest basic Singer sewing machines available is the Start 1304 model. It has 6 stitches, which will let your child sew simple creations.
These stitches all have predetermined widths and lengths. Additionally, it includes the three essential presser feet, which are sufficient for the majority of sewing tasks.
The automatic winding of bobbins is ideal for beginners. This Singer Start 1304 sewing machine has a metal frame, but it is still lightweight and portable, making it suitable for young children.
Pros
6 Stitches – This machine comes with 6 built in stitches, which helps start your child off.
Lightweight – The frame is made from metal, but it is still light for your child to carry around.
Three Presser Feet – Three presser feet are installed into this machine, which is perfect for most sewing creations. 
Cons
Foot Pedal – Some customers have noted the foot pedal is a bit stiff to begin with.
Also, available to purchase from Singer. 
The Singer Tradition 2277 sewing machine is a fantastic choice if you're looking for a Singer sewing machine for youngsters who wish to accomplish a little more than just the basics.
It is simple to thread and set up.
There are 23 stitches in total, including a 1-step automatic buttonhole. With the use of dials on the machine's body, stitch width and length may be changed.
4 presser feet, including one for sewing buttons, are included too.
Compared to the Singer 1304, the Tradition 2277 is more capable of handling thicker materials and a wider range of jobs, but it will cost a little more.
Pros
Adjustable Stitches – The width and length can easily be adjusted with the use of the dial. 
4 Presser Feet – These four presser feet allow you to complete a wider variety of tasks.
Thicker Materials – This sewing machine can easily handle thicker fabrics. 
Cons
Cost – This sewing machine is slightly pricer, which isn't ideal if you are on a budget. 
Also, available to purchase from Singer.
For a small child, this machine will be a little too complex. However, for older children or teenagers who want to learn to sew, it is ideal.
It includes a built-in 4-step buttonhole among its 23 built-in stitches. The machine is very simple to thread.
The integrated needle threader threads the needle eye for you, reducing strain on your eyes and annoyance. Sewing circle clothing and doll clothes is made simple by the built-in free arm (see also "Free Arm Sewing Machines Explained").
Pros
Simple To Thread – A needle threader makes threading the needle a breeze. 
Free Arm – The built-in free arm makes sewing circles or odd shapes easier.
Durable – This machine is made from durable metal to last longer.
Cons
Complex – This machine is more suited to older children or teenagers.
Also, available to purchase from Singer. 
The NKOK B/O Singer Zigzag Chain Stitch Sewing Machine is a toy sewing machine designed for younger kids who are solely interested in learning the fundamentals of sewing.
Even though it's a toy, it has all the standard sewing machine features. 
For maximum adaptability, the battery-powered sewing machine shifts from chain stitch to zigzag thread (see also "Reasons Why Your Upper Thread Keeps Breaking While Sewing").
It includes a measuring tape, 3 thread spools, a plastic needle, and a foot pedal, with functional lights. To safeguard those tiny fingers, a protective needle cover has been created as well.
Pros
Safe – Plastic parts make this sewing machine safe for really young children.
Fundamentals Included – Even as a toy, all the basics of a sewing machine are included.
Needle Cover – A needle cover protects your child's fingers from the needle. 
Cons
Wobbles – Due to being so lightweight, this machine is prone to movement while in use. 
Buyers Guide
When you are purchasing a sewing machine for a child, there are a few factors to consider. We have run through everything you need to know below. 
Ease Of Use
If you purchase your child a sewing machine that is too challenging for them to operate, you'll find that they quickly lose interest in sewing.
One of the most crucial purchasing factors is selecting a sewing machine that matches your child's skill level.
Safety Features
When teaching a youngster to use a sewing machine, safety is of the utmost importance. Thus, picking a machine with the best safety mechanisms is strongly advised. 
Purchase a sewing machine with finger guards for the best chance of keeping your kids secure.
Children's fingers can fit comfortably in areas where adults' fingers can't since they are considerably smaller.
Stitches
You also don't want to confuse your child with a sewing machine that has an excessive number of stitches.
A child learning the fundamentals will only need to use around a dozen stitches that come with a basic sewing machine. They don't need every type of stitch straight away.
Following all this advice, choosing the right sewing machine for your child will be easy!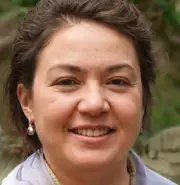 Latest posts by Liz Miller
(see all)