If you are buying new clothing, such as underwear or sports shirts, chances are that you will purchase an item with a flatlock seam.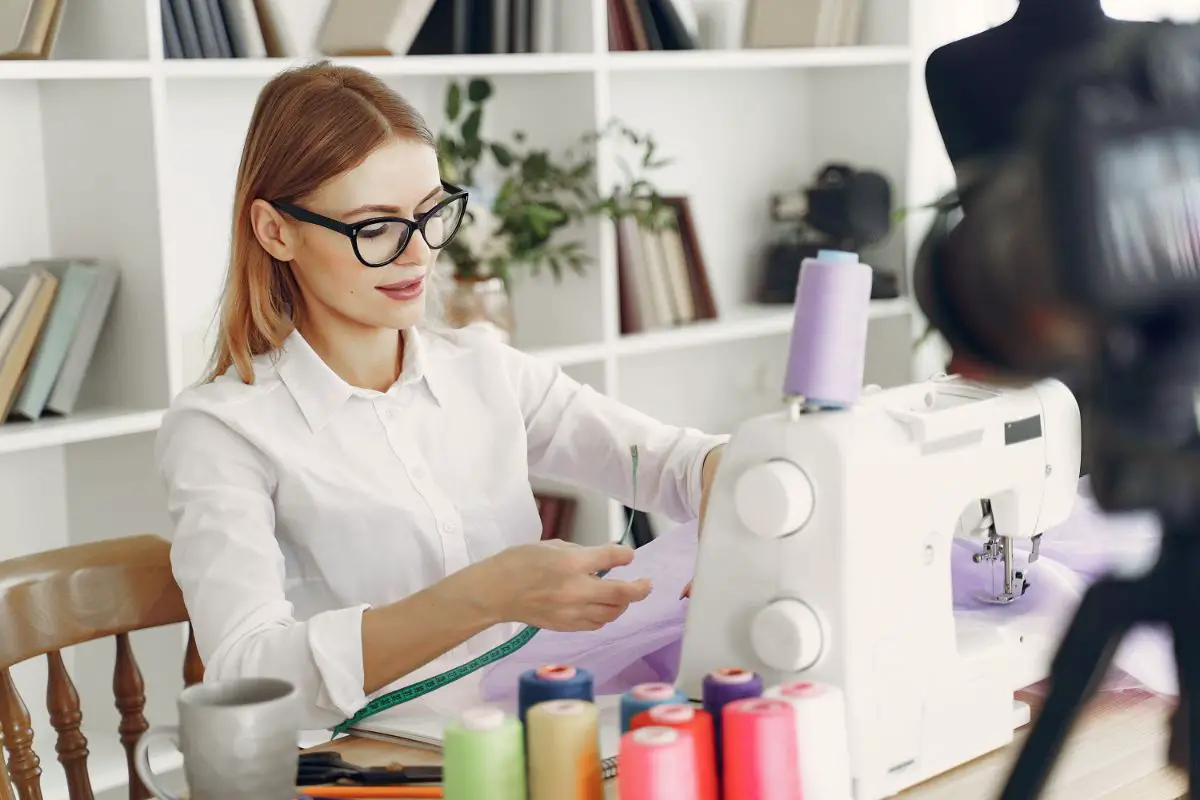 These seams reduce chafing and they ensure that the garment is a lot more durable over time.
In this guide, we find out everything you need to know about flatlock seams and flatlocking your fabrics.
What Are Flatlock Seams?
Flatlock seams look similar to a zig-zag loop pattern. You place two pieces of fabric next to each other and then sew the raw edges together.
This means that there is no bulk with flatlock seams which can make a t-shirt (see also "How To Make Panties From Old T-Shirts"), top and other piece of clothing feel more comfortable.
What's The Difference Between Flatlock Seams And Regular Seams?
The key difference between regular seams and flatlock seams is that flatlock seams don't create a bulk as the fabric isn't sewn together by placing the pieces on top of each other.
In addition, regular seams always have a slight hangover of fabric, while flatlocks don't have any underside layers or fabric leftovers.
This makes flatlock seams look neater and feel more comfortable on the skin of the wearer.
What Type Of Garments Have Flatlock Seams?
You can use flatlock seams for any garments that sit right on the wearer's skin, including long-sleeve t-shirts, underwear, t-shirts, hats and gloves (see also "How To Make A Flat Cap Hat").
As these pieces of clothing need to be very comfortable, the seam shouldn't chafe on the skin.
Plus, you can also use flatlock seams for garments that use thick fabrics, such as jackets and winter coats.
Flatlocking allows the material to stretch slightly and hold the different fabric pieces together with less stress on the seam itself.
When Should You Add Flatlock Seams To Your Garment?
It is a good idea to use the flatlocking technique when sewing thick garments and clothing that sits close to the skin.
Thick items, such as fleece jackets, are extremely bulky and flatlock seams allow the wearer a lot more movement without damaging the seams.
Here are some of the types of fabrics and sewing items where you can add a flatlock seam.
Flatlock Seams For Nylon And Polyester Garments
Nylon and polyester base layers are popular garments where manufacturers use a flatlock seam, and this has a good reason.
These items sit on the wearer's skin. With a regular seam, polyester or nylon underwear or base layers would chafe very quickly.
They wouldn't feel comfortable and these next-to-the-skin garments would quickly lose their tension.
Flatlock Seams Improve An Item's Durability
Another great advantage of flatlocking is that it can improve the durability of a seam and garment.
While both regular seams and flatlock seams are similarly strong, regularly sewn seams can tear faster in high-abrasion areas, such as near the arms.
Types Of Flatlock Seams
There are a couple of different types of flatlock seams that you can use for sewing your fabric together.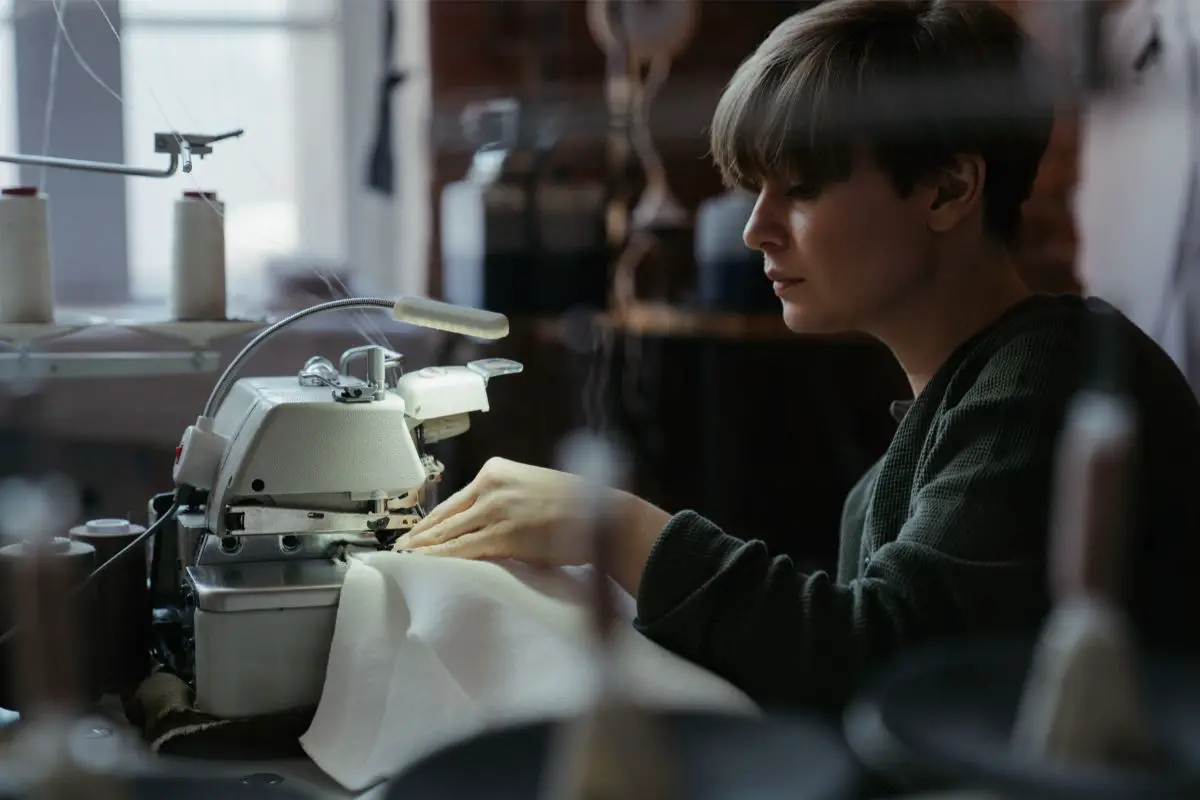 3-Thread Flatlock
A 3-thread flatlock seam only requires one needle thread and an upper and lower looper thread.
A wide flatlock seam can be between 5mm and 7mm, while a narrow flatlock seam is around 4mm wide.
You'll need one to two needles for this type of flatlock seam. Plus, the upper looper has a tension of 3 to 5 and the lower looper has a tension of 7 to 8.
2-Thread Flatlock
The 2-thread flatlock seam has the same width and amount of upper/lower looks as the three-thread flatlock.
However, it can be slightly longer with a standard length of 2.5 to 3.5.
Thread Used For Flatlocking
If you want to add a flatlock seam to your garments, then it is best to use a heavy, specialty thread, such as rayon embroidery thread, twisted cotton or wooly nylon.
For the best results with these thick threads, just slightly increase the stitch length and lower the looper tension.
While these types of threads make the flatlock seam look bulkier, there are ways to reduce some of the bulk.
For example, you can use a specialty thread only for the upper looper to take some of the weight out.
How To Sew A Flatlock Seam: The Flatlocking Process
If you are a flatlocking beginner, then we recommend starting with a fabric sample. This allows you to try out the different settings.
Step 1: Choose The Correct Side
First, you will need to place two pieces of fabric side by side. Depending on what flatlock seam lock you want to achieve, you need to position your fabric in the right way.
The wrong side of this stitch shows the looper threads across the fabric. That's why it is also known as the loop side. This side can create a beautiful decorative effect.
The right side of a flatlock seam is the side that looks like little ladders or bars.
Step 2: Position Your Fabric
Next, you will need to insert the two fabric pieces under the presser foot of your sewing machine.
Make sure that you align the fabric edges with the knife. You can also move them slightly away from the knife. This can help to create a neater seam that opens flat.
Step 3: Sew Your Flatlock Seam
Simply sew your flatlock seam and allow a long tail at the end of the seam. Once you released the threads, you can tie a knot in both the end tail and the beginning tail.
It is important to secure the tails properly by hand sewing.
Step 4: Open The Seam
Now that you have a flatlock seam, you can open the fabric pieces and lay down the seam flat.
Check carefully for the right tension and appearance of your flatlock seam.
Final Thoughts
Flatlocking is a beautifully decorative sewing technique that improves the durability of your seam as well as the wearing experience.
You can use a flatlock seam with any garment that sits close to the wearer's skin. Plus, sewers can also use flatlocking to securely sew bulky fabrics together.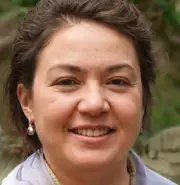 Latest posts by Liz Miller
(see all)