If you're new to sewing or unsure of your skills, start with a pattern that is marked for beginners. If you're looking to make your own curtains, you can find some great sewing patterns on the internet.
Whether you want to make a pair of simple café curtains or a more elaborate valance, there are plenty of options available. Here are some ideas to help you find the perfect curtain pattern for your home.
This curtain pattern is a timeless and refined design that makes an elegant statement.
With its subtle pattern of dainty flowers against a light background, the Abigail Valance evokes images of springtime gardens, afternoon tea parties, and cozy summer afternoons.
The delicate look is perfect for a variety of decor styles including traditional, modern, classical, and rustic designs.
The valence should be made from exquisite fabric with 100% cotton lining to ensure beauty and longevity.
This unique design also helps you layer other window treatments such as curtains or sheers without obscuring the underlying pattern or getting tangled up together.
This is a stunning statement in any window. The lightweight fabric suggested to use creates a flowing look that gives your windows an elegant appearance without overpowering the room's decor.
This pattern provides privacy, and light control, and adds texture and style to your home.
The color choices for the pattern are vivacious pinks, vibrant oranges, soft blues, or subtle beige and gray – allowing you to choose what works best with your existing room design.
Stylish and stylishly affordable, this pattern is sure to impress all of your guests!
With premium quality fabrics that offer superior durability and abundant colors for personalized styling options, there's something for everyone at this great price point.
Whether refreshing an old space or accenting a new one, this valance pattern can take it up a notch – elegant yet simple, it has what it takes to turn heads no matter where you hang it!
Morrison Valance is an eye-catching yet simple design that is perfect for any home.
Its classic chevron pattern exudes beauty and will easily become the center of all of your guests' attention when you invite them into your home.
The valance should be made from smooth, soft fabric which provides a perfect touch of texture to its look while still allowing plenty of natural light to pass through your window into the room.
This pattern is an elegant window covering option for any home. Crafted for the use of a lightweight, polyester-viscose blend, the fabric has a rich, shiny sheen and luxurious feel.
It features an all-over floral pattern that will add a unique touch of sophistication to any room's decor.
Perfect for large windows, valances can be hung alone or layered beneath curtains for a truly majestic look.
No matter which colors you choose or how you hang them, the Tracy Valance is sure to bring a simple but elegant style to your home in no time at all!
With such versatility and affordability, the Tracy Valance Pattern looks great in both modern and traditional spaces alike – perfect for creating an instant update without breaking the bank!
This is a stylish and chic way to dress up any window. This stunning pattern features a unique, almost retro look, with its intricate repeating floral pattern in a warm cinnamon color.
Soft sheers are added for an elegant and subtle finish which adds texture and depth to the design.
Perfect for both traditional or modern style decor, this pattern can be used alone on shorter windows or at the top of longer windows as a pop of color and style.
Measuring 80 inches wide by 14 inches long, the Sadie Valance Pattern is a simple yet beautiful way to add an extra layer of luxury and elegance to your home decor.
The mid-weight fabric construction means it hangs beautifully without visible pleats, giving each window an effortless sophistication that can't be matched.
Whether you choose to keep the valance neutral and let other colors stand out, or line the curtains in a bold hue, this valance will draw attention no matter what other furnishings you choose to use with it.
These curtain patterns are the perfect items to spruce up a home or office decor project. With its variety of colors, textures, and sizes, there is sure to be one that's perfect for any project.
They're stylish and versatile pieces that work great in any space. Whether you're looking to add some color and texture to your living space or create a chic new feature wall in a bedroom or office, these curtains will get the job done with ease and flair.
With their vibrant colors and playful design, they can give any project an instant boost of style and sophistication.
They also come available in multiple sizes, so you'll be able to find the perfect fit for whatever project you have in mind.
This pattern is a unique and beautiful addition to any home. Designed by acclaimed designer Pate Meadows, this fully lined valance curtain pattern will add a touch of style and grace to any room.
With its shimmering metallic accents, it can easily transform the look of a room with just one small detail.
The elegant floral pattern in shades of blues and greens creates an eye-catching contrast against the rich dark background, making it perfect for modern decorating schemes or adding some drama to traditional spaces.
The handcrafted pleats provide a tailored look that hangs better and offers complete window control while still being light and airy.
The Kasey Valance Pattern is easy to sew – even for beginning crafters – but results in an attractive piece that will have people complimenting your skill for years to come.
She has designed her patterns with quality construction techniques that not only lend an upscale aesthetically pleasing aspect but also ensure longevity as well.
This is the perfect pattern for adding a breezy, beautiful look to any room.
The pattern provides step-by-step instructions that help to ensure that the finished product will have a unique and stylish flair.
While this pattern may seem challenging, it is truly easy enough for anyone with basic sewing skills to complete.
With just a few simple stitches, the valance can be quickly created to easily drape over any window or door in the home.
The combination of light and airy cotton fabrics with lace detailing set against gentle lines makes this valance a standout piece in its own right.
Those looking for something with more boldness can use similar materials but opt for colors or patterns with deeper hues and contrast stitching. The possibilities are endless when making this delightful piece of home decor.
Whether it's used as part of a larger window treatment or on its own, you will be proud of your handwork when you look at the lovely result you produced using this pattern.
This is a stunning piece of decor and the perfect way to accentuate any window in the home. Its neutral color pattern easily allows it to fit into any style of home decor.
This hand-sewn valance should be crafted from carefully selected fabrics with a beautiful polyester blend that will ensure long-lasting durability and comfort.
The rich colors and classic look of this window accessory will beautifully capture light and enhance the atmosphere of any room in your home.
This versatile piece can also be used as an eye-catching entranceway or living room wall surface, adding texture, color, and class to your space.
This pattern is a perfect way to spruce up the windows in any room of your home.
This stylish window covering combines modern sophistication with a traditional look, adding a touch of elegance to any space.
In addition to its beautiful and classic look, this particular pattern stands out with its unique detailing along the edges, which adds texture and dimension while still keeping an air of luxury.
Whether you choose to hang them on the inside or outside your home, these valances should be constructed with heavy-duty cotton fabric that helps insulate against heat and noise while providing both privacy and aesthetic appeal.
Final Thoughts
Sewing curtains is an incredibly rewarding experience. With the right pattern, you can create a beautiful piece of home decor that will last for years to come.
From classic styles to modern designs, there are countless options available on the market today.
So whether you're looking for something to add an elegant finishing touch to your windows or have a specific look in mind, there is certainly no shortage of options!
Frequently Asked Questions
Can I Customize Sewing Patterns To Fit My Own Style?
Customizing any sewing pattern to your style is a great way to make an item truly unique and special.
The possibilities are endless when it comes to customizing patterns. It's so easy to develop creative ways to style, improve upon, and develop the original design, making each pattern your own.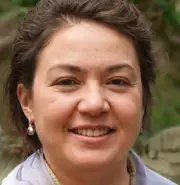 Latest posts by Liz Miller
(see all)