Do you have an old t-shirt you're reluctant to throw away? Looking for some upcycling inspiration? If so, you've come to the right place!
Upcycling gives us a great opportunity to reuse old materials to make something new and practical. It's the perfect opportunity for craft lovers and fashionistas to make themselves something out of nothing.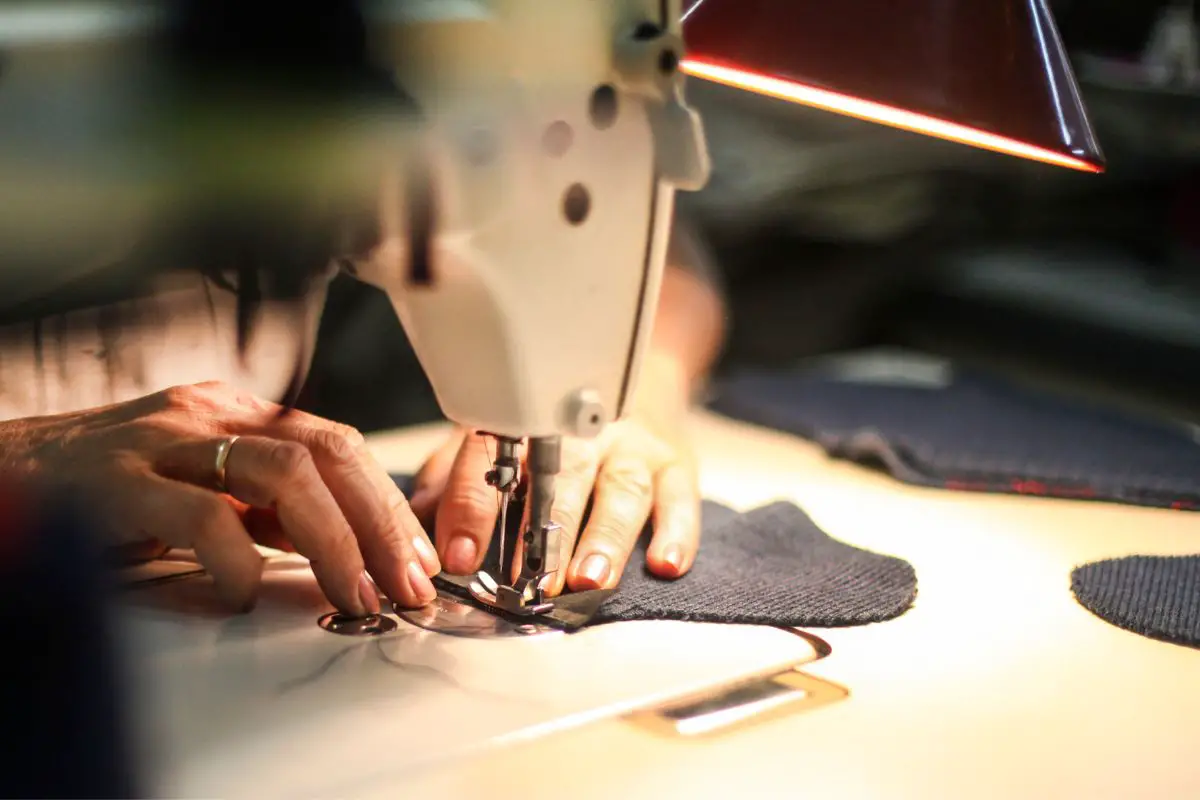 If you have an old t-shirt knocking around and you want to try making something with it, you'll be pleased to hear that there are countless possibilities. However, one of the easiest is to turn your old t-shirt into a pair of panties.
Despite how it may seem, turning a t-shirt into a pair of underwear is actually quite easy. Today, we're going to show you how you can make your own underwear out of an old t-shirt you no longer wear.
In this post, you'll find a detailed guide that tells you everything you need to know. Let's get started!
Why Should You Make Underwear From An Old T-Shirt?
Before we start looking at what you need and how to make panties out of an old t-shirt, let's take a deeper look at why you would want to. 
Admittedly, giving your old t-shirts to charity is a much easier thing to do. However, where's the fun in that? Aside from giving you a good opportunity to upcycle your old clothes, turning your old t-shirts into underwear is brilliant fun.
If you love designing new clothes and looks or simply enjoy passing the time with an interesting project, upcycling your old clothes is a great idea. It's inexpensive, entertaining, unique, and fully customizable.
Making your own underwear gives you the chance to add your unique style to the garment. You can customize it to your size and style, making the garment completely unique and one-of-a-kind.
Of course, reusing your clothes is also beneficial to the environment.
What Do You Need?
Now you know more about why people might want to make panties from old t-shirts, let's look at what you need to do it. We've listed the main things you need to successfully make underwear from an old t-shirt below!
One old t-shirt
Paper to trace your pattern
A sewing machine that's capable of doing a zigzag stitch
⅛" elastic
Thread
Sharp scissors
Measuring tape
Pins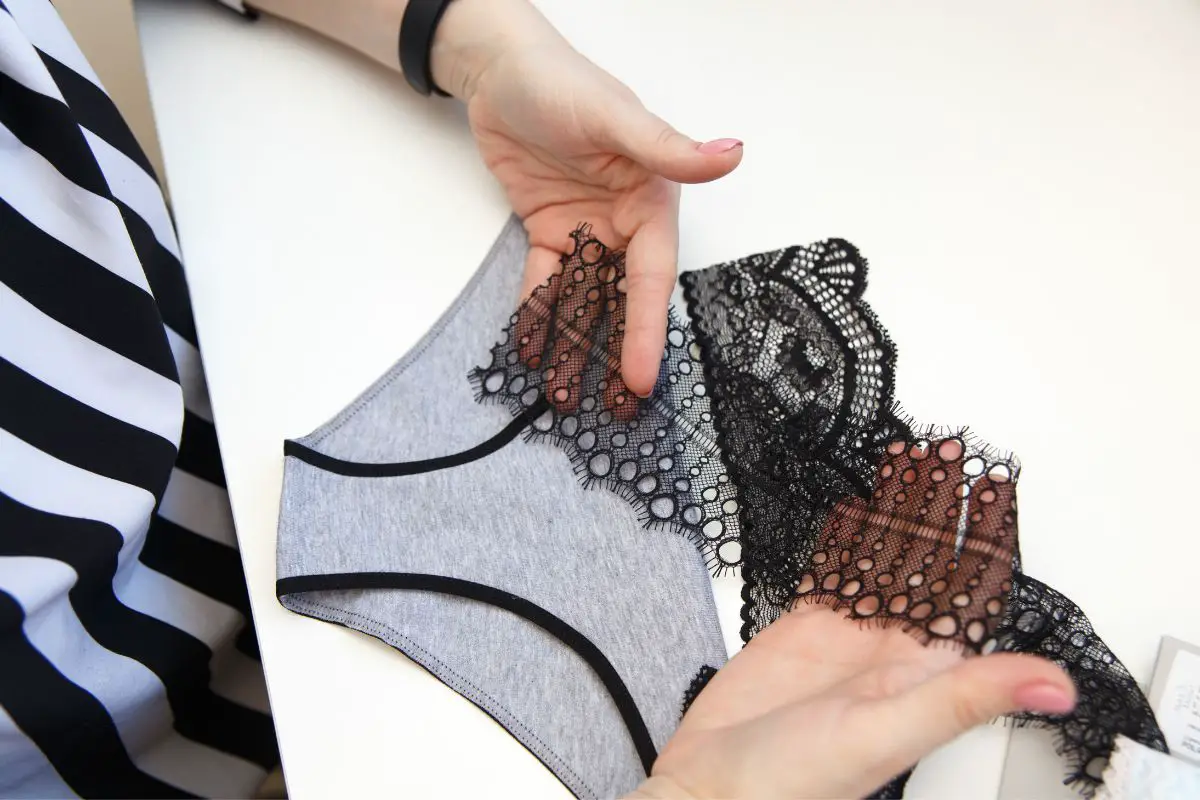 What Type Of Fabric Should You Use?
Before you start making your underwear out of your old t-shirts, you should think about the materials you plan on using. Whilst we'd love to say that you can use any t-shirt to make a pair of panties, sadly, that isn't the case.
Unfortunately, some materials just aren't suitable for the project. Ideally, you need to choose a t-shirt that is made from a fabric that is both breathable and stretchy.
You will need to use a t-shirt that has similar properties to a pair of underwear. 
It should stretch enough so that the panties are easy to pull over your thighs and butt, but it should also sit on your waist comfortably without falling.
Generally speaking, the best fabrics you can use are cotton and cotton blends.
How To Make Panties From Your Old T-Shirts?
Now we've told you more about making underwear from old t-shirts, we'll show you the step-by-step process you need to follow to do so.
The guide we've provided you with below will help you make two pairs of panties using one old t-shirt.
The First Step You Have To Take
The first step to making your own underwear from an old t-shirt is probably the trickiest. You have to choose some underwear you're going to copy before making a pattern from them.
The best way to do this is to use an old pair, cut it at the seams, and trace their outline onto a piece of paper. If that's not what you want to do, you can place the panties on the paper and simply trace them like that.
We recommend leaving a bit extra, maybe ¼" when tracing the pattern so that it stays the right size when you sew it (see also "Tunic Sewing Patterns"). Once you've done this, you can crack on with the steps below!
1. Start by pinning your pattern to your t-shirt. With a bit of luck, you should be able to get two pairs of panties from one t-shirt.
2. Next, you need to pin the crotch seams together. If the fabric has a "right" side, i.e. a pattern that is more visible on one side, make sure it faces outward. Once you have the "right" sides together, sew them.
3. Using a zigzag stitch, stitch your crotch seam as close to the edge as you can. Roughly ¼" is enough. 
4. Keeping your right sides together, pin the side seams and sew them the same way you did with the crotch seam. After this step, you should have what looks like a pair of inside-out panties.
5. Now, measure the waistband of your underwear and cut a slightly smaller piece of elastic. Cutting the elastic shorter will ensure the underwear fits more snugly.
6. You can now sew both ends of your elastic together, forming a loop.
7. The next step is to pin the elastic to the top of the waistband. Do this in even sections to avoid the fabric bunching up.
8. You can now sew your elastic to your panties by using the zigzag stitch. Be sure to stretch the elastic as you go so the underwear becomes perfectly slack. 
9. Once that's done, fold the elastic so your underwear fabric is covering it. Then, sew the folded elastic down using zigzag stitches, again stretching the elastic as you go.
10. The final step is to use an iron to press the panty's seams. After that, your underwear is ready.
Final Thoughts
In this guide, we've shown you how to make a pair of panties from your old t-shirts. As you can see from our guide, doing so isn't actually that difficult.
Now you have this guide at your disposal, you should be able to find the right t-shirt to turn into a pair of panties, find the right tools for the job, and successfully turn your t-shirt into a pair of underpants with little trouble.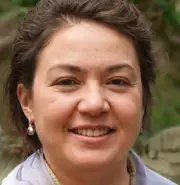 Latest posts by Liz Miller
(see all)