Sewing can be a lot of fun, but it definitely isn't easy. There are a lot of things that many of us wish we knew before starting on our journey. That's why we've put this article together – so you don't have to have the same regrets as us!
Below are 15 things that we wish we knew before starting sewing, so you can have an easier time than we did.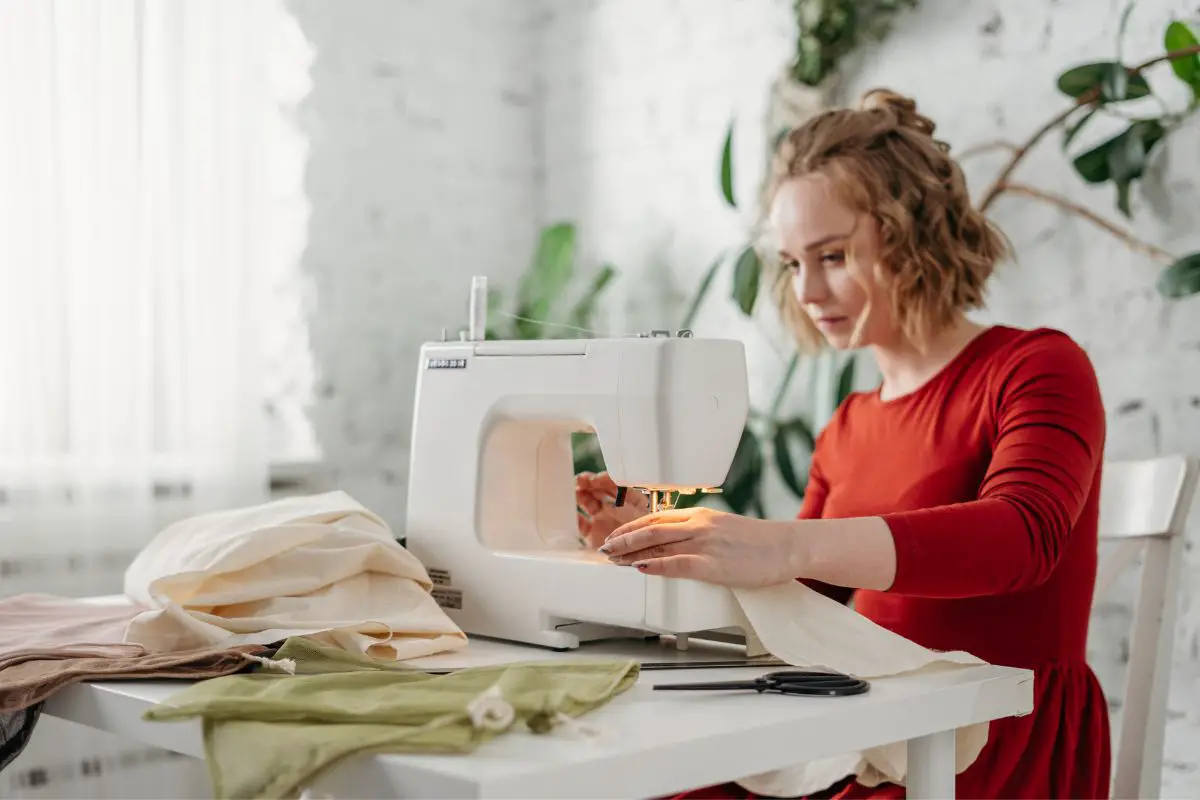 15 Handy Sewing Tips For Beginners
1. Mistakes Will Happen
It's inevitable. We will always snake mistakes, and even the most seasoned professionals will blunder every now and then!
Learn from it and figure out where you went wrong. Every mistake is an opportunity to learn. 
2. Start Simple – Don't Push Yourself
It's easy to get disheartened if your first project doesn't go to plan. So, do everything in your power to make everything go right! It's a good idea to start with simple things like shirts, pillows, headbands, or even scarves. 
Opt for something with straight seams or fewer pieces to it. Doing this will help you get more comfortable sewing, and you will be thriving in no time. 
3. Get Good-Quality Sewing Tools
If you are planning on sewing frequently, you should consider getting good-quality sewing tools. Not only will these last and be worth the money, but they are usually easier to use, too.
This goes for things like pins, needles, threat, scissors, and even the sewing machine itself – even though that can be expensive on its own. 
You need to ensure that you have the right tools to get you through to your vision. If you don't, the journey will be a lot more difficult than it needs to be.
4. Take Frequent Breaks
Sewing can be demanding, so you should take breaks. Not only in long projects, but between projects, too.
Make sure that your workspace is suitable, you have good lighting, and you won't be putting too much strain on yourself.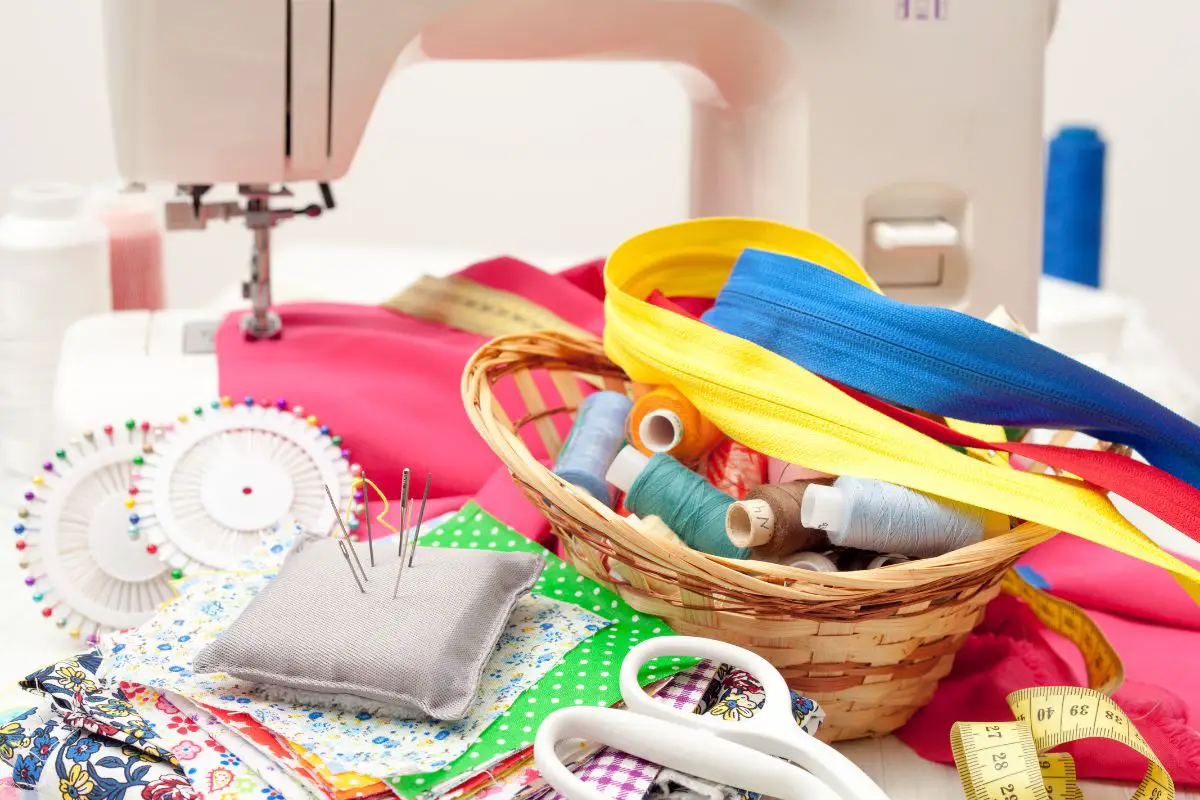 5. Get All The Supplies You Could Need
Make a checklist before you start, and ensure that you have everything you need! There's nothing worse than starting a project, only to realize that you don't have some key materials or items. 
6. If You Get Stuck, As For Help!
As a beginner, you're going to run into some snags – that's normal! You shouldn't be afraid to ask anyone for help.
This can be done online, or in person if you have friends or family that know the skill. They could also show you some handy tips and tricks that you will make use of.
7. Most Projects Work With A Straight Stitch
It's basic, but it works. Straight stitch is the easiest stitch, and the baseline. Stick to this stitch for the time being, and wait until you become more confident before experimenting with the others.
You should also use the seam allowance guide on the plate to make sure the seams remain the same width.
8. Pick the Correct Fabrics – Some Are Easier Than Others
Not only should you consider the fabric you use based on what you're making, but also how easy it is to use. Some fabrics are much easier to handle and sew than others, so make sure you know what these are. 
9. Practice Threading Your Sewing Machine
If you know how to thread your sewing machine properly and quickly, you won't feel so nervous about it. It can be tricky to begin with, but you will quickly get used to it. This will make your life so much easier. 
10. Always Read the Instructions
It's easy to skip over the instructions when it comes to machines and patterns, but please don't. There is probably going to be a lot of useful information hidden away in those manuals. 
Not only that, but when you're sewing, it's easy to go wrong. If you can properly follow the instructions given, in whatever form you choose, you are more likely to succeed.
You can watch YouTube videos and tutorials, listen to e-books, or read something.
Either way, make sure you are paying attention, and stick to the guidelines until you know which rules you can and cannot break, and when.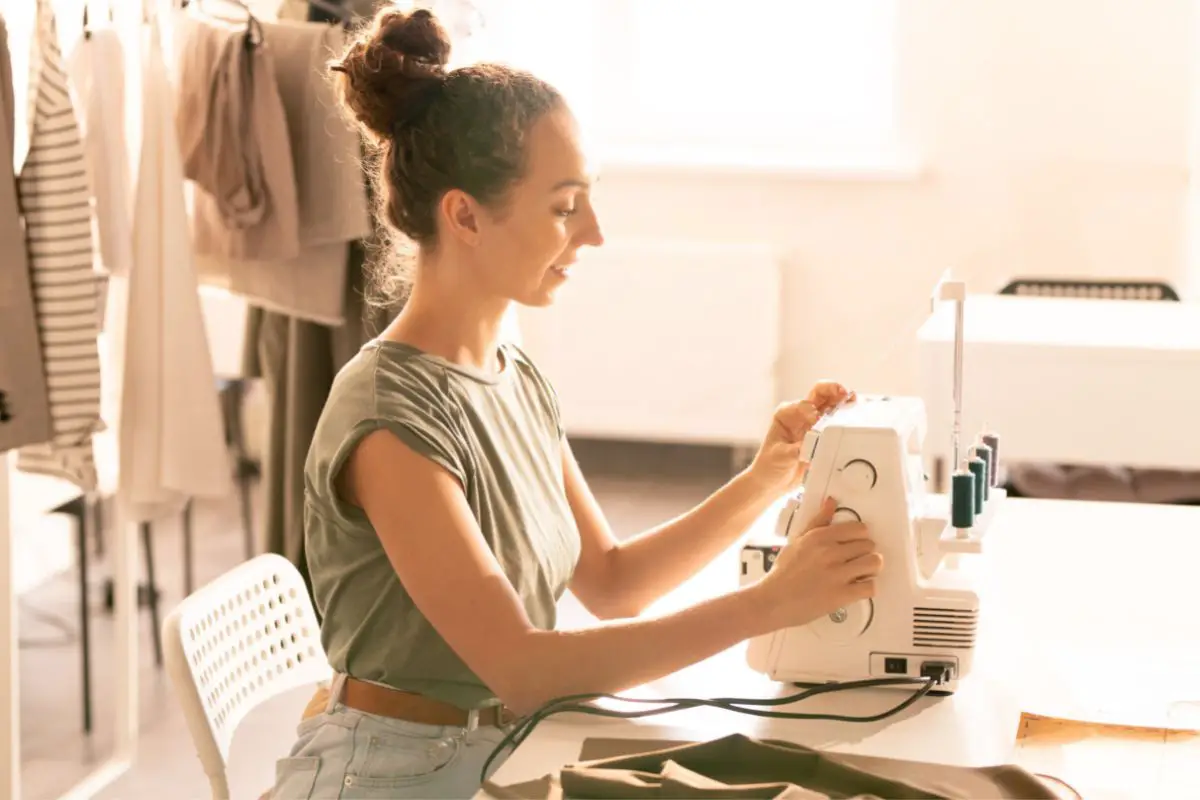 11. Take Good Care Of Your Machines
You will need to clean your sewing machine regularly, and ensure that it stays in good working order. Get rid of the lint and other fuzz so that it can feed fabrics smoothly, and you won't run into any issues. 
12. Press Seams As You Go
Wondering why your finished projects don't look professional? You probably haven't pressed the seams!
This quick and easy step can transform a questionable project into a polished one. It makes all the difference, and it's so easy. 
13. Take Your Time
This may go without saying, but you really shouldn't be rushing. Things will go wrong the moment you start to rush, and that helps no one. 
The whole point is to enjoy yourself, to take the moment to do that! Enjoy the process, and take your time learning everything you need to. 
14. Use The Scraps To Practice On
Don't feel confident yet? Just work on some scraps you have lying around to build that confidence. You will quickly start to feel better about sewing, and move onto other things. 
15. Don't Forget To Have Fun
Sewing is meant to be fun, right? If it's starting to feel like a job or a chore, it's a sign that you need to take a step away and have some time off. Before long, you will be craving to be at the table again.  
Final Thoughts 
Nothing about sewing is easy – you need to learn how to handle the machines, the fabrics, the patterns, and so much more. It's a hobby (or job) that requires patience, and it can take a while to learn that skill. 
However, it's all about having fun in the end. If you can bypass some of the most common mistakes that people make, then you're already in a good place.
Just follow the above steps, and you will become a sewing professional in no time.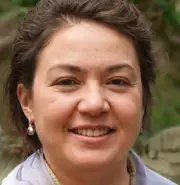 Latest posts by Liz Miller
(see all)