When it comes to sewing machines, you want the best for your projects. But how do you choose the right one? With so many options available, it can be hard to know which one is the best fit for you and your needs.
To guide you through the choices, we've compiled a list of eight of the best brother-branded sewing machines on the market today, so you can choose your next sewing machine with ease.
What Considerations Do You Need To Make Before Buying A Brother Sewing Machine?
When it comes to sewing machines, Brother has established a reputation as one of the top brands.
Offering reliable machines with innovative features and great value, Brother sewing machines represent an excellent investment for any sewer.
Before purchasing your next machine, there are some important things to think about when choosing the right machine for your needs.
Mechanical Or Computerized?
Mechanical-style sewing machines are used for sewing fabrics with either simple hand-crank or electric shuttle mechanisms.
They offer a limited selection of built-in stitches and accessories, in addition to being simpler than computerized machines.
Mechanical sewing machines usually have an easy-to-use dial for stitch selection, though some more modern models feature switches for various stitch customization options like adjustable speed, reverse stitching, and zigzag stitching.
Computerized Sewing Machines, on the other hand, use a microcomputer for automated adjustments and customizations such as speed and stitch patterns that can be selected through a button rather than a dial like most mechanical models.
They also feature screens that have become handy when troubleshooting problems may arise during usage, which makes them more user-friendly compared to their mechanical counterparts.
In addition, some even come with pedal-free operation as well as adjustable speed-controlled sliders to limit the stitching speed, which allows users more control over their projects.
However, one downside to computerized sewing machines is their higher price point – making them better suited for professionals rather than casual hobbyists.
Hands-Free Vs Foot Pedal
The traditional technique for sewing involves the use of a foot pedal. This is still very much the norm with mechanical machines, with the foot pedal as your main option for controlling the needle and pace.
However, when it comes to computerized machines from Brother and other brands, there's an alternative option – hands-free sewing.
Instead of relying on the pedal for control over stitches, you can use buttons located on the machine's front side.
These will allow you to easily start/stop stitching processes, move in reverse and put up/down needles without having to worry about manipulating a foot pedal.
Automatic Needle Threader
The automatic needle threader function is designed to make it easier for machinists to thread their needles.
The device consists of a small hook that, when the user pulls back on the lever, can be used to pull the thread directly through the eye of the needle.
This eliminates the difficulty associated with manually threading needles and makes it much simpler to set up a project quickly and easily.
Those with shaky hands or diminishing vision often find this device particularly useful, since it significantly reduces the amount of work that needs to be done in order to thread the needle.
Having an automatic needle threader is incredibly convenient, and those who invest in sewing machines with this feature won't regret it!
Presser Feet Included
Presser feet are an important part of a sewing machine, as they help to hold your fabric firmly in place while you're sewing.
Having presser feet that are included with the sewing machine is a nice bonus, but should not be the deciding factor when choosing the right machine for you.
Many presser feet can be separately purchased and added to a basic sewing machine.
From the basics like a zipper foot or walking foot to specialized feet such as a pin tuck or quilting guide, adding these extra tools on can really make all the difference in creating beautiful projects.
Specialized feet usually allow for more accurate stitching and may help you overcome some tricky areas during sewing.
There is truly no limit to the variety of presser feet that can be used to enhance and expand your ability to create wonderful projects.
Detachable Extension Table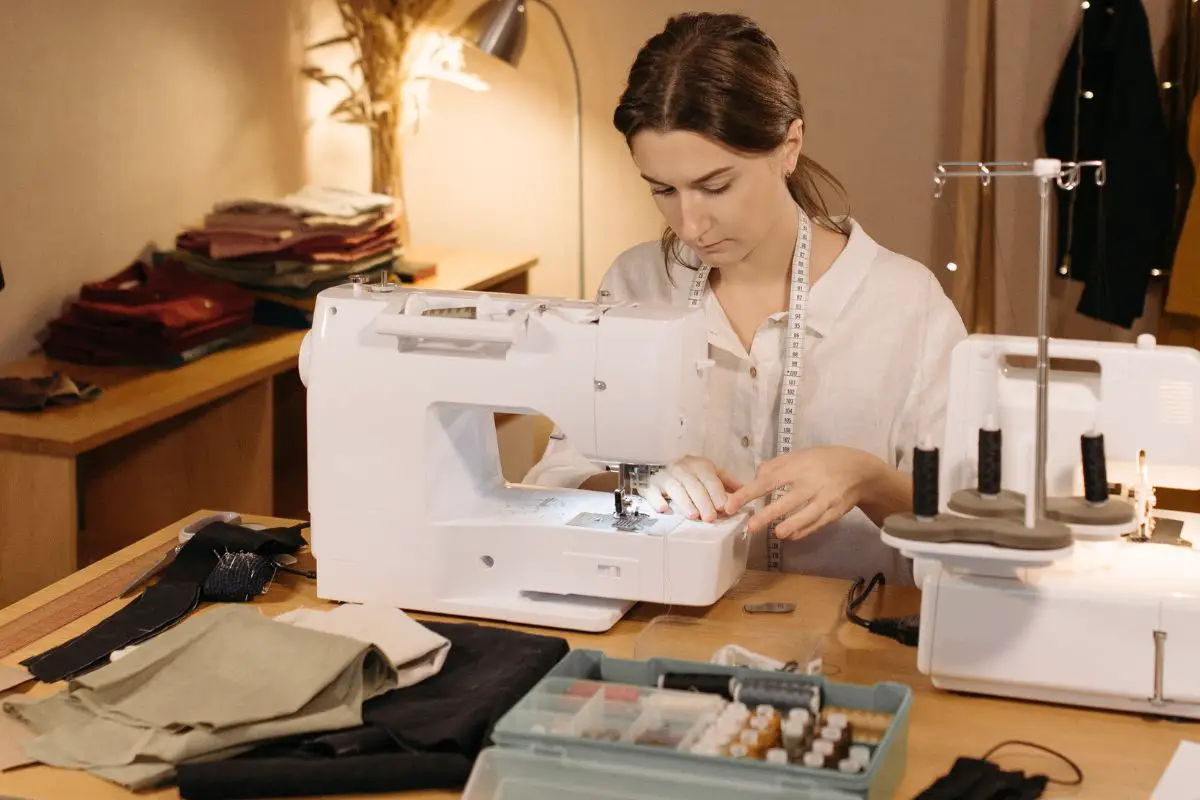 The detachable extension table is a great addition to the traditional sewing machine. This feature can give an added level of convenience, allowing room for larger projects with much-needed space.
The additional table is especially useful for quilting, giving more surface area and stability while manipulating large fabrics.
It also serves as a way to keep multiple pieces lined up correctly with greater ease than trying to work without this extra workspace.
This extra accessory consists of a flat table that attaches to the side or top of a standard machine. Depending on the size, some machines offer two or even three spots for attachment.
Most are easily installed and removed, usually attached with simple screws or clips that help to secure it in place.
Buttonhole Process
When making buttonholes, more advanced sewing machines provide an easier and more efficient one-step auto-sized buttonhole.
This can be achieved by placing the specific button on the back of the presser foot and allowing the machine to do all the work for you.
It will typically take a few seconds for it to complete but only involves a single step, which is much more time-efficient than having to manually construct a buttonhole.
LED Style Lights
LED lights have become more popular in recent years due to their energy efficiency, bright light, and affordability.
They're also much longer lasting than traditional light bulbs, so you won't have to worry about changing them often.
LED lights are great for setting up a comfortable and effective working environment, as brighter lighting will help you focus on your work.
When considering which machine to purchase for your work area, it is important to look into whether the machine has dual-LED light.
Dual-LED lights are a good option for those with near vision problems, because of the ability to adjust the brightness of each individual beam according to your needs.
This can be particularly useful if you need additional light when using small objects or conducting close inspection tasks.
What Are The Best Brother Sewing Machines For 2023?
As a sewing enthusiast, it can be overwhelming to sift through all the sewing machine options available on the market.
You want a reliable and long-lasting machine that will complement your style and take your projects to the next level.
Fortunately, we have taken the time to research and compile what is our list of the best Brother-branded sewing machines for 2023.
The Brother HC1850 sewing and quilting machine is the perfect choice for advanced stitchers who are looking for a reliable and precise machine.
It has a wealth of features including 8 presser feet, 130 built-in stitches, and an impressive maximum sewing speed of 850 spm.
One fun feature of this machine is its preprogrammed monogramming font, so you can easily add personalized touches to your projects.
In addition to precision stitching, the HC1850 enables motion embroidery with beautiful effects from traditional embroidery designs; a great plus for more experienced machinists who want their projects to stand out from the crowd.
The HC1850 includes an advanced needle threader which makes threading needles simple and efficient, reducing frustration when starting projects or changing colors.
The lightweight design ensures that the user will have no problem carting around the 13-pound HC1850 or storing it comfortably in their craft space.
The Brother CS7000X is a revolutionary sewing and quilting machine that takes machinists of all skill levels to the next level.
For beginners, it offers an array of impressive features such as automatic bobbin winding, needle threading, and a top drop-in bobbin that's jam-resistant.
This ensures that even those with little to no experience can learn to utilize this machine quickly and easily. With 70 stitches, experienced sewers are sure to find plenty of choices when it comes to both their creative projects and everyday tasks.
What really sets the Brother CS7000X apart from other machines is its maximum speed of 750 spm – for experienced sewers, this essentially means that you can finish projects in half or even a quarter of the time!
It also has an improved needle threader, making it easier than ever before to change out threads without having to worry about them becoming tangled.
The Brother XM2701 is a fantastic sewing machine for the price, offering a range of features suitable for both beginners and experienced sewers alike.
It has 6 accessory feet, 27 great stitches, and a maximum sewing speed of 800 stitches per minute.
This sewing machine also features a number of automatic functions, such as the bobbin winding function and an easy-to-use needle threader.
All these features make the XM2701 incredibly user-friendly to use, making it the perfect choice for beginners who are just starting out in the world of sewing.
The Brother XM2701 boasts a surprisingly powerful motor that allows you to sew almost effortlessly through multiple layers of fabric and leather with ease.
Furthermore, its impressive range of built-in stitches is perfect for any intricate tasks needed for quilting and hemming clothes.
The SQ9285 sewing and quilting machine is an incredibly versatile tool for both experienced quilters and sewers searching for an expanded range of stitches.
With 8 automatic buttonhole stitches, 150 stitches built-in, and 10 presser-style feet, users can tailor unique designs with ease.
This machine also includes a basic monogramming style font, so you can personalize your work even further. These features make the Brother SQ9285 perfect for any kind of project from clothing to large quilts.
For those who want to produce high-quality quilts, this Brother sewing machine comes equipped with a quilting foot, a walking foot, and a quilting guide that provides superior performance every time.
Not only will you be able to make beautiful, intricate designs, but you'll also have the flexibility to modify existing patterns as well as create entirely new ones.
The XR3774 Machine is an affordable, non-computerized sewing machine that provides a variety of options to its user.
Weighing just under 12.3 lbs, this convenient machine offers 37 built-in stitches, of which is an automatically constructed buttonhole stitch.
It also comes with eight easy-to-use presser feet, perfect for multiple projects (such as monograms or quilts). Its maximum sewing speed reaches an impressive 800 stitches per minute.
This machine also comes with a few additional features for those who enjoy quilting.
For larger projects, the wide detachable table allows for more space to work, and the included quilting foot provide even more stability and accuracy when stitching together multiple layers of fabric patchwork.
These useful features guarantee that your thoughts come alive with this Brother XR3774 Quilting and Sewing Machine.
The Brother XR9550prw Computerized Machine is an ideal model for anyone looking to create and sew their own garments, and quilts.
With 110 built-in stitches and 8 presser feet, this machine offers a wide range of features that will accommodate most needs.
With the included monogramming font, you can also add alphanumeric stitch designs to give your projects an added creative flair.
What sets the Brother XR9550prw apart from other sewing machines is its computerized system, which allows for quick setup and making adjustments with ease.
Its 850 spm maximum speed shows that it's prepared for more complex jobs as well as any number of easy ones.
It's lightweight to handle and portable enough to take over to a friend or family member's house, so you don't miss out on those get-together opportunities, either!
The LX3817 Machine is a great choice for anyone who is looking for a cheap and reliable sewing machine.
It's easy to move around when not in use, and the 17 stitches option allows you to work on simple projects at home.
This sewing machine also comes with four presser-style feet for adding unique touches to your projects, and the maximum speed of 850 spm allows you to work quickly whenever needed.
The LX3817 is really ideal for someone who only does occasional sewing but wants all the basic functionalities without having to spend too much money.
Another great aspect of this sewing machine from Brother is how user-friendly it is.
If you're not experienced with using a sewing machine, like many people are not, there's no need to worry as the Brother LX3817 has buttons that are simple to understand right down the front, making navigating the features a breeze.
The ST150HDH Machine is an excellent choice for those seeking a heavy-duty, sturdy sewing machine.
Heavy-duty machines are typically outfitted with a better motor, and a sturdier frame to make it easier to sew through thick fabrics like denim, canvas, and upholstery.
With 50 amazing stitches including 5 automatic buttonholes and the ability to stitch your way through anything, this machine is capable of tackling any sewing project you throw at it, from heavyweight fabrics to delicate fabrics.
In addition to its formidable power and range of stitch options, this machine also boasts several additional features that make it stand out from other heavy-duty models.
Such as a built-in seam guide for more accurate stitching on heavier fabrics, an extra high presser foot lifter for more flexibility when dealing with thicker materials, and included accessory feet for basic monogramming.
Overall, the Brother ST150HDH Strong & Tough Computerized Sewing Machine is an ideal solution for anyone in need of a solid, heavy-duty machine that can handle even the most challenging projects.
How Good Are Brother Sewing Machines?
Brother Industries, a Japanese-based electronics and electrical equipment company, has been producing consistent products for over a century.
Brother Industries is renowned for creating quality products at affordable prices.
This company caters to a variety of needs from computers and printers to household appliances, particularly sewing machines.
Sewing machines made by Brother Industries are popular among both experienced tailors and beginners for their intuitive design, ease of use, and reliable stitching abilities.
Customers have praised these machines for their precise stitches that handle fine fabrics such as silk without snagging or causing damage to threads.
While they may not be suitable for large stitch projects such as heavy denim jeans or blankets, regarding simple sewing tasks Brother sewing machines have proved themselves to be dependable time and time again.
What Is Their Warranty Like?
The warranty is one of the best warranties out there for sewing machines. All Brother machines come with a limited warranty of 25 years, but not all components are covered for that entire time.
What's covered under the warranty? For the first year, accessories, parts, and labor are all covered and in the second year, only electronic components are included in the coverage.
For any issues that may arise with your Brother sewing machine during this extended period of time, it's reassuring to know you have such great, long-lasting protection against manufacturer defects.
This enables you to focus on enjoying your newly purchased machine without worrying about breakdowns or repairs due to poor-quality build.
How Much Will A Brother Sewing Machine Cost You?
Brother sewing machines are quite popular among hobbyists for their reliable accuracy and dependability.
Depending on the specific model you choose, prices for a Brother machine can fall between the range of less than $100 to more than five figures.
For those looking for a more budget-friendly option, there are plenty of Brother machines available under $350 that offer a variety of functions.
These basic machines often give you the ability to sew any type of fabric, hem pants, and skirts, as well as quilt and embroidery options.
Higher-end (and much more expensive) sewing machines such as commercial-grade models are used mainly by professional tailors and businesses in the textile industry.
Such machines can cost thousands of dollars due to their superior quality materials and robust feature sets. If you need something beyond what an entry-level machine has to offer, be prepared to spend significant amounts of money on one of these higher-end models.
Final Thoughts
Brother sewing machines are a reliable and cost-effective way to help you get your creative projects finished.
With their 25-year limited warranty and the variety of models available at different price points, finding the perfect machine that fits your needs shouldn't be too difficult.
Whether you're a beginner or have been crafting for years, Brother has something for everyone.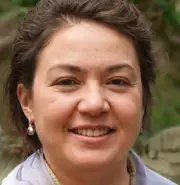 Latest posts by Liz Miller
(see all)