As humans, we do love our furry friends. Dogs are man's best friend, and whether you are old or young, it's nice to have something to cuddle with!
If you have a child, or you are looking for the perfect birthday or baby shower gift, then why not sew your own? It's a great way to add a more personal touch to the gift, and something that is homemade will be treasured forever.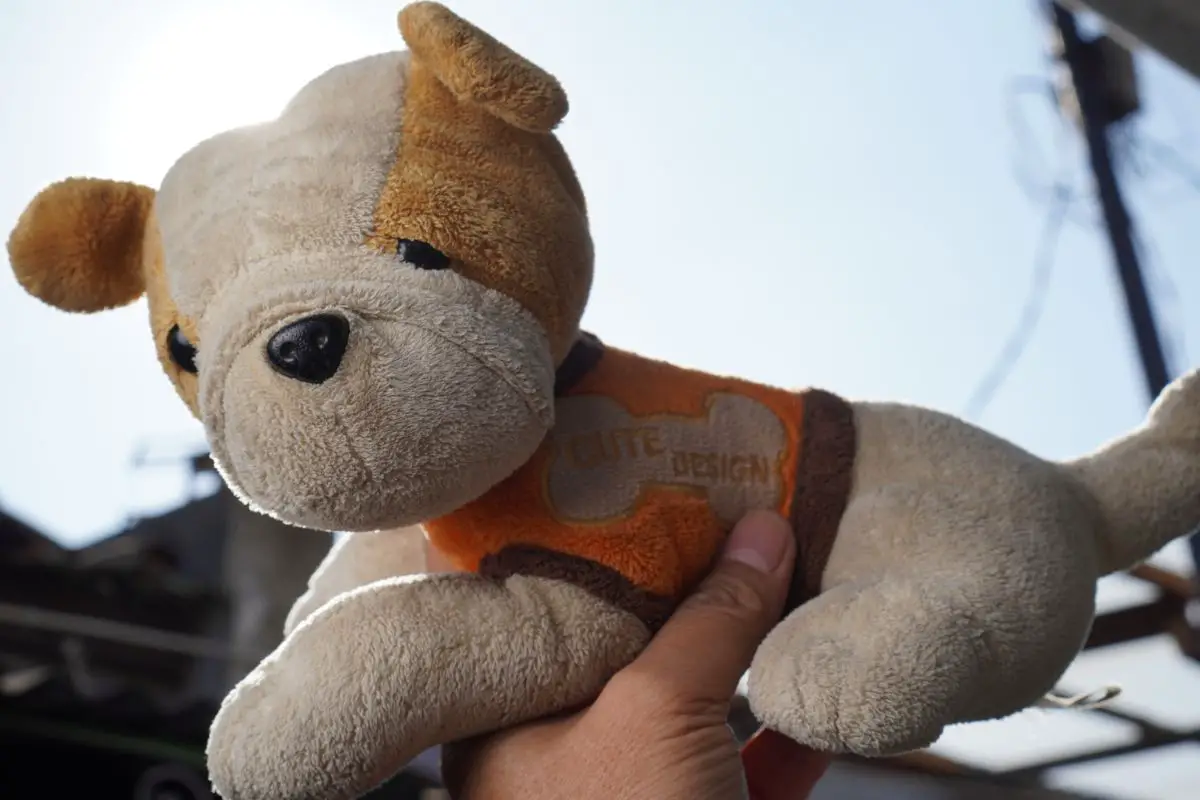 The good news is that sewing a stuffed dog is not too difficult. There are many different patterns out there to choose from, so if there is a dog lover in your life, you can make them their very own stuffed furry friend!
With a downloadable sewing pattern, all you need to do is follow the instructions, and gather your supplies.
Here, we have found some great examples of stuffed dog sewing patterns for your perusal. You're bound to find one you like and one that suits your skill level.
The Cutest Stuffed Dog Patterns
First up on our list is Poppy The Puppy. This sewing pattern is a PDF, so you can download instantly, and print your own instructions for the pattern. This adorable stuffed dog has big, beautiful eyes, and floppy ears that are oh-so cute. This pattern is great for beginners, and those who have a medium sewing level.
When finished, the stuffed dog will be around 13 inches tall and 16 inches from nose to tail. This pattern from Funky Friends comes with a list of material requirements, photo tutorials, easy to follow instructions and a simple layout guide to make this project a breeze.
If you prefer a lying down stuffed dog, then try this Lazy Dog pattern. It also comes with a pattern for a bone toy for this furry friend. It is a PDF pattern that can be instantly downloaded, and when finished, this dog is easy to carry, making it perfect as a gift for little ones with small hands.
It can be a little complex for beginners, but the instructions are very detailed, and it comes with photos as a guide. You will also receive a list of supplies, stitch guide, pattern pieces that are full scale and helpful tips. When complete, it is around 7 inches tall, and 13 inches long.
If you are looking for a small stuffed dog, then this sewing pattern is for you. With digital download, you can get started in minutes! It's a little bit advanced, so keep that in mind. With big floppy ears, a cute button nose and beaded eyes, these stuffed dogs will wow anyone who sees them!
You could also try this puppy doll pattern. This pattern comes with a tutorial to make it simpler, as you will need some sewing experience to get it right. This is a PDF file only, along with a list of materials, tutorial and instructions with photos.
Love dachshunds? You'll love this pattern. It is a digital download but it offers you two different sewing projects. This pattern comes with written and illustrated instructions for a dachshund, and a pattern for a mixed breed puppy.
This sewing pattern is another digital download that you can print at home. The pattern creates a happy, cheerful puppy with a cute smile, and big droopy ears. The dog is lying down, so it's not too difficult to create. You can also personalize and embroider the large ears if sewing as a gift!
If you prefer a puppy dog stuffed toy standing up, then try this standing sewing pattern. This pattern is easy to follow, and can be done by beginners. It's a PDF file, with a full size pattern, a list of materials, step by step instructions and photographs to use as a guide. When finished, this canine companion will sit at around 8 ½ inches tall.
If you like more of a challenge, then you can try this realistic Labrador stuffed dog pattern. This pattern creates a tall Labrador sitting up from Emma Hall Art. The company also provides patterns for realistic dogs of all breeds, from French Bulldogs, to Pugs, Boxers, Dachshunds, to Greyhounds.
Final Thoughts
With any of these patterns, you can sew a canine companion that anyone will love. With cute floppy ears, smiling mouths, and friendly demeanors, these stuffed dogs are great gifts, and fairly simple sewing projects.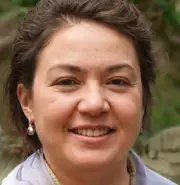 Latest posts by Liz Miller
(see all)