There is nothing better than cuddling up with a warm cardigan in the colder months, thanks to it being a warm choice of clothing, but also a highly comfortable one.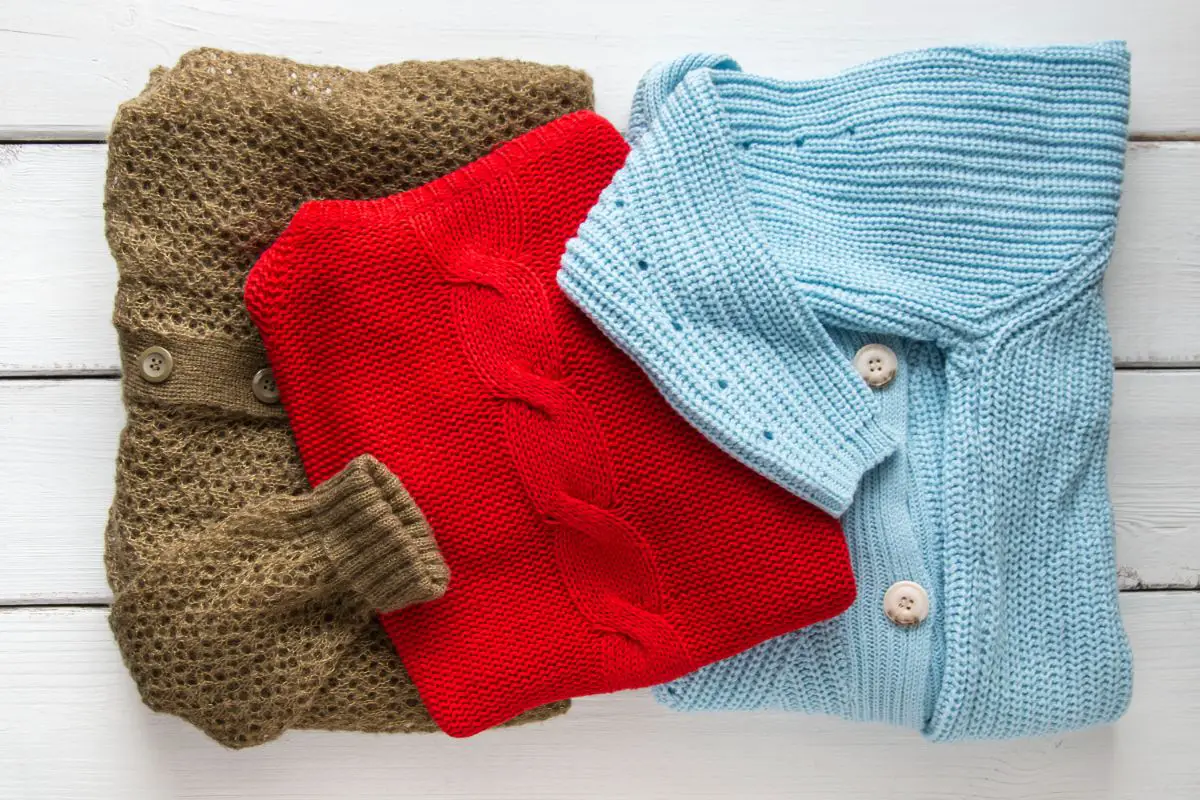 Cardigans are a great choice of knitwear for all kinds of people, but they are also one that can be an excellent option when it comes to making your own knitwear thanks to the simplicity of their design.
With this in mind, we are going to be looking at how you can go about making your own cardigan, as well as what some of the most common and popular cardigans are. Let's get started. 
What Is A Cardigan?
A cardigan is a type of knit sweater that is typically buttoned or zippered and worn open in the front.
It is a versatile garment that can be dressed up or down and is suitable for a range of temperatures and environments. 
Cardigans are available in a variety of materials, styles, and lengths, and can be paired with a wide range of clothing items, from jeans to dresses.
They are a popular and timeless piece of clothing that is a staple in many people's wardrobes!
What Are The Most Popular Kinds Of Cardigans?
There are several different kinds of cardigans that are particularly common, including the following: 
Button-front cardigans: A classic, traditional style that is versatile and easy to wear.
Zip-front cardigans: A more modern and sporty style that is easy to put on and take off.
V-neck cardigans: A popular style that flatters the neckline and elongates the body.
Shawl collar cardigans: A sophisticated and elegant style that adds a touch of sophistication to any outfit.
Cable knit cardigans: A textured and cozy style that is popular in the cooler months.
Cropped cardigans: A shorter style that is popular for layering and is great for showing off high-waisted bottoms.
Oversized cardigans: A relaxed and comfortable style that is perfect for casual wear and lounging.
Long cardigans: A versatile style that can be dressed up or down and is suitable for a range of temperatures and environments.
Why Make Your Own Cardigan?
There are plenty of reasons why you might want to go about making your own cardigan, including the following: 
Personalization: Making your own cardigan allows you to choose your own fabric, color, and fit to suit your style and preferences.
Savings: Making your own cardigan can be less expensive than buying one in a store.
Skill development: The process of making a cardigan can be a fun and rewarding experience that helps develop sewing skills.
Uniqueness: By making your own cardigan, you can create a unique piece of clothing that is unlike anything else available in stores.
Sustainability: Making your own clothing allows you to control the materials used, and potentially choose more sustainable options.
What You Need To Make Your Own Cardigan?
Now that we have looked at some of the most popular kinds of cardigan as well as why you might want to consider making your own, let's now look at the tools that you will need to do so:
Pattern or design inspiration
Appropriate size knitting needles or crochet hook for your yarn weight (see also "Make A Yarn Pom Pom At Home")
Yarn in the desired color and amount
Stitch markers or safety pins
Tapestry needle for weaving in ends
Scissors
Measuring tape or ruler
Stitch holders or waste yarn
Row counter (optional)
Blocking tools such as blocking mats and pins (optional)
Buttons (if the pattern requires them)
How To Make Your Own Cardigan
Let's now take a look at the process when it comes to making your own cardigan:
Choose A Pattern
Select a pattern that matches your desired fit, style, and skill level.
Gather Materials
Obtain the appropriate yarn, knitting needles or crochet hook, stitch markers, tapestry needle, and any other tools listed in the pattern (see also "Comprehensive List Of Indie Pattern Companies").
Check Gauge
Knit a gauge swatch- a small sample piece of fabric that is knit or crocheted to test the stitch and row count of a pattern- to ensure the yarn and needle size match the pattern's gauge specifications.
Cast On
Start by casting on the required number of stitches for the front and back pieces.
Casting on refers to the process of creating the first row of stitches in knitting, which will lay the foundation for the rest of the project and determines the width and stretch of the piece.
Work the Body
Work the body of the cardigan following the stitch pattern and shaping instructions in the pattern.
Shape the Sleeves
When the body is complete, separate the sleeves from the body and work them individually.
Attach The Sleeves
Attach the sleeves to the body and continue working until the sleeves are the desired length.
Add The Button Band
If you want buttons on your cardigan, work the button band and buttonhole row.
Weave In Ends 
Use a tapestry needle to weave in any loose yarn ends.
Block
Optionally, block the cardigan to even out the stitches and improve the overall appearance.
Blocking is a finishing technique in knitting or crocheting that involves shaping and setting the stitches to achieve the desired size and shape of a finished garment or accessory.
Add Buttons
If you've opted for buttons, attach them to the buttonhole band and the cardigan is complete!
Final Thoughts
Making your own cardigan is a rewarding and creative project that allows you to create a unique, handmade garment that is tailored to your individual style and fit.
While it may take time and effort, the end result is a one-of-a-kind piece that you will be proud to wear!
Some tips to keep in mind when making your own cardigan include following the pattern closely, taking the time to swatch to ensure accurate gauge, and being patient with the process. 
Remember to have fun and enjoy it, and don't be afraid to ask for help or seek advice from more experienced knitters or crocheters.
With time and practice, you will become more confident in your skills and be able to create even more complex and intricate designs.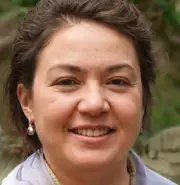 Latest posts by Liz Miller
(see all)