Quilting is often a game of both numbers and also practical skill, if you are someone who enjoys quilting, and its requisite skills like sewing and knitting, you are likely better at one side of this equation than the other.
Many may be better with working out the numbers, and maybe be a little more behind when it comes to being able to practically sew well and quickly.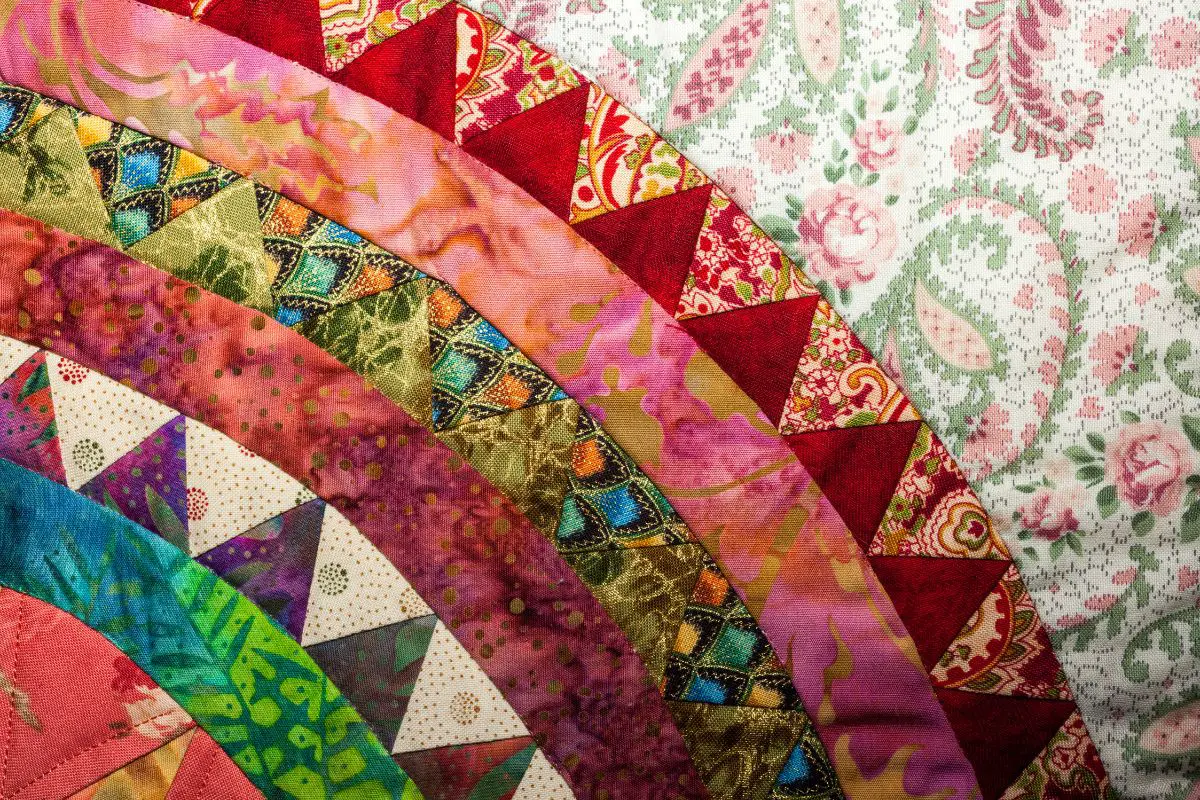 On the other hand, many avid quilters may simply want digital resources to improve their trade.
If the latter applies to you, you may be interested in these quilting apps.
These quilting apps not only help you work out specific equations quickly and with accuracy but can actually provide a lot more for an avid quilter.
These apps aren't just a calculator but can also be used for many things like designing, planning and even chatting to other quilters.
Below we have found the 7 best apps for quilting on both Apple and Android phones, so you can make your quilting life much easier and more efficient, all while learning new skills.
Keep reading to find out!
What Is Quilting?
Quilting commonly refers to the act of stitching multiple fabrics together, usually at least three or more pieces of fabric.
This is how we get comforters, but this is an automated act for the modern day fabric industry.
However, there are many keen quilters who use this skill for other textiles applications such as fashion or purely for art quilting, creating more decorative pieces of quilting by hand for the sake of demonstrating the skill and technique required for manual quilting.
The skill often requires a lot of cutting and thus math, many of these apps are intended to make the calculations part of quilting easier, as well as providing other resources and tutorials to make quilting easier and more practical, as well as just for studying and learning.
Quiltography 
Quiltography remains the highest rated and best selling quilting app around at the minute.
One huge benefit of the app is it provides a helping hand with estimating fabric requirements, provides full breakdowns of the number blocks required as well as quilt dimensions, yardage estimates and more. 
A cool feature many quilters enjoy is that you can scan your fabric designs and how they look in patterns, which is really useful.
It even provides up to 5 top colors to categorize your fabrics succinctly, saving you plenty of time.
While the app is paid, it can arguably save you money, and time, by providing you with accurate fabric measurements so you don't buy too much fabric or purchase duplicates.
Moreover, it provides a useful purchase journal so you can record how much fabric you have, where you got it from, when, and how much it cost so you can compare this kind of thing down the road, helping you find the right fabric for the right moment.
Quiltography is a paid app and is only available on the App Store, being specifically designed for the iPad.
Quiltful
If math isn't necessarily an issue for you, but you want an app, in this digital world, that can help you organize your projects and stay on top of your designs and patterns, then this app could be for you.
With the level of organization the app provides, you can get much more done with your quilting time, reducing the hours spent searching for patterns, finding projects, wondering what you did on older projects, allowing you to spend more time actually quilting.
Consider that many quilts people make while others are displayed, or are likely given away through a gift to friends and family.
The app lets you record all your projects and the details of each so that when you need inspiration from your old work you can find these projects quickly and remind yourself.
If you need an app simply to help you record and organize your quilting career, this one is ideal.
Quiltful is free and available on both Apple and Android devices.
QuiltPaper
This is another useful app that can help fulfill the often arduous task of designing paper prints for EPP.
EPP refers to English paper piecing, when fabric pieces are stabilized with paper before sewing intricate designs.
The app allows you to accurately create your own.
Physical templates for EPP are often hard to source and can be expensive, the app allows you to make your own specialty papers and EPP templates easily, quickly, with accuracy, and for much cheaper than usual.
Even with template designs, you can also use the app to color the template and find inspiration for what kinds of colors and textures you want on your quilt.
For those who enjoy EPP, this is an ideal app that is worth its value.
The app is only available on Apple devices, and does require an initial purchase.
QuiltingCalc
QuiltingCalc is an app designed by Robet Kaufman Fabrics and Quilter's Paradise, and is an app that provides loads of useful quilting calculators for those who struggle with quilting calculations.
The app contains eight essential quilting calculators you will use a lot.
The calculators range from a measurement converter, back and batting calculator, piece count calculator, to pieces to area calculator, binding calculator, border calculator, square in a square calculator and set in and corner triangle calculator.
Each calculator even has a description and 'how to use' section that explains what each calculator is for and does, which can help you understand these calculations for the future too.
Considering that the app is free it is a really useful tool to make sure you are using your fabrics with utmost efficiency, meaning you aren't wasting any bits of fabric or having to return fabric, buying things you don't need, allowing you to actually save money when it comes to fabric purchases.
The app is free and available on both Apple and Android devices.
Stash Star Fabrics
If you are a keen quilter, you may understand the practical issues present when trying to cross reference fabrics you own.
Often we may end up buying a measurement of fabric that we don't actually use, from a previous project, and we may find we have lots of surplus bits of fabric.
Often, without the ability to cross reference fabrics we currently own, we can end up buying bits of fabric we may already have, and end up with more spare fabric parts.
Moreover, the practical act of getting out all your bits of fabric, which are often very heavy when you have a lot of spare fabric, can be a painstaking task we can often avoid.
With this FabricStash app you organize your spare fabrics super easily and accurately.
For the sake of practicality, you can record all your fabrics digitally allowing you to have an accurate reference to the fabrics you have.
This means when you are planning a new project, you can easily find what current fabrics you own that match your plans, so you don't end up buying a piece of fabric you don't actually need.
What's more, this kind of organization will mean that you use up more of your spare fabric, helping you clear the backlog of unused fabrics you  may have sitting around. 
A great feature of the app is the level of detail you can use when recording each fabric you own, you can easily find how much of a certain fabric you have, where it is from, who designed it, what colors it has, so that when you are planning projects and designs you can easily cross reference fabrics you own by color or whatever you need.
The app is totally free and available on Apple devices only.
Quilting Tutorials By MSQC
The Missouri Star Quilt Company, one of the best out there, has provided this useful and unique app that provides lots and lots of quilting tutorials from Jenny Doan, arguably the face of American quilting.
If you are a beginner quilter and want some easy access to informative and also entertaining interviews, this app may be for you.
Considering it is also free, you get so much value from teh app and can learn how to create so many various designs, learning how to complete complicated designs quickly.
The app can really take the mystery out of quilting and learn the pro tips for efficiency and ease when quilting, helping your progress quickly and easily without having to pay a penny.
Even for expert quilters, there is something you can learn from Jenny, whose candor is particularly ideal for learning.
The app is free and available on both Apple and Android devices.
QuiltSOCIAL Magazine App
If you are a more advanced quilter who enjoys reading about quilting as much as practicing the skill itself, this app could be for you.
The app is free and offers the ability to read certain editions of the QuiltSocial magazine digitally on your phone.
This is ideal for those who commute a lot or just want digital access to quilting content, wherever they may be.
The content of the magazine itself is designed for quilters of all skill types, with the goal to empower them with skills and techniques they can use to better their own skills.
It's great for being up to date on the quilting world, often reporting on new quilting products and how to use them to make yourself a better quilter.
If you are already a Quilt Social reader, the app provides an opportunity to purchase or subscribe and enjoy the issues digitally, helping reduce paper waste as well as just being practical for on-the-go reading.
The app is available for free on both Android and Apple devices.
Final Thoughts
As you can see, the quilting community is very much alive and well and has adapted to the digital age well by utilizing the digital medium to make the practice easier.
Whether you are looking for an app that makes calculations easier, helps you keep track of fabrics, or just want digital resources to learn and study this age old practice, we hope the list has shown you an app that is useful.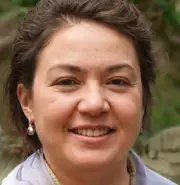 Latest posts by Liz Miller
(see all)