Suppose you love sewing and are also fond of terrible (aka hilarious) puns. In that case, this list is most definitely for you, as we've managed to find and come up with some of the funniest sewing-related puns out there, which will be perfect for annoying (or delighting) your friends, colleagues, family, or even your date!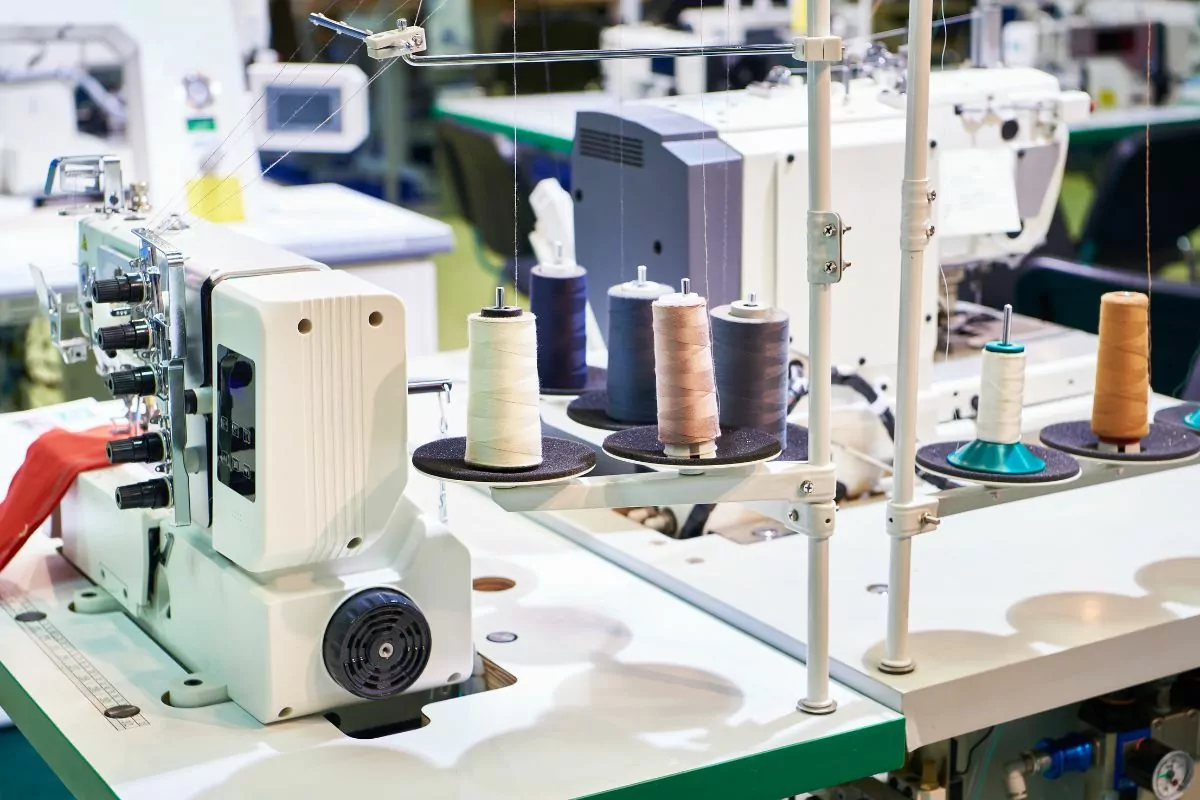 While many of these puns work as great one-liner jokes, you could just as easily use them for a sewing-related social media account or business too, so if you're looking for some inspiration, then this list should also prove rather helpful, and since there are just so many different great puns and one liners on this list, you should definitely shouldn't struggle with finding one that will suit you or your brand! 
So, whether you're looking for some funny slogans to embroider on to things such as cushions or sweatshirts, or even to put onto a mug for the sewing lover in your life, then read on, and discover one of the greatest collections of puns the internet has ever seen! 
Best Sewing Related Puns
We're going to take you through an A-Z list of some of the best puns out there, so get comfortable and be prepared to laugh (or cringe) at some of these incredible puns! 
Best Sewing Related Puns That Begin With A
A clean house is a sign that the sewing machine is broken
A lady never discusses the size of her fabric stash
A seam is a stitch your machine makes
A sewist and her feed dog
Ab-sew-lutely
Accuracy over speed
Affirmative fashion
All you needle is love
Always sew busy
And sew it begins
And sew it is
Anti-sewcial
Are you a needle? Because you're sew special to me.
Are you thready for this?
Awl right now
Awl the best
Best Sewing Related Puns That Begin With B
Baby got backstitch
Backstitch driver
Backstitch to the Future
Bait and stitch
Baste to the bone
Beautiful things are created one stitch at a time
Beauty and the pleat
Because I said sew
Being a tailor is a sew-sew job
Big Presser Foot
Bobbin along
Bobbin chicken champion
Bobbin sense
Bobbin's your uncle
Born to sew
Bury me in my fabric stash
Best Sewing Related Puns That Begin With C
Catch stitch 22
Catch stitch and release
Catch stitch me if you can
Certified fabric addict
Closet drama
Cock and wool story
Cotton misconception
Crafty sew and sew
Crazy sewing lady
Cut it out
Cute as a button
Best Sewing Related Puns That Begin With D
Day of the Thread
Daydreams and straight seams
Do not cut paper with my fabric scissors
Don't be spoolish
Don't sew there
Don't thread on me
Doomsday sewing machine
Dress code
Dress is more
Best Sewing Related Puns That Begin With E
Eat. Sleep. Sew. Repeat.
Ebb and sew
Espressew
Every stitch way but loose
Every stitch you take, every move make
Best Sewing Related Puns That Begin With F
Fabricologist
Feed dogs are a sewist's best friend
Filthy stitch
For the cotton good
Freudian slip stitch
Friends are like fabric: You can never have enough
From Dusk Twill Dawn
Funny Interface
Best Sewing Related Puns That Begin With G
Gamma rayon
Get your hands off the good scissors
Getting through the day, one stitch at a time
Ghost in the sewing machine
Good for the sewl
Grateful Thread
Best Sewing Related Puns That Begin With H
Hanging by a thread
Happiness is a full bobbin and free Saturday
Happy pleat
Harry Potter and the Order of the Seamstress
Have you seen my invisible thread?
Hem dash
High in fiber
Hot stash
How does a seamstress travel? She stitch-hikes.
How great thou dart
Hustle and sew
Best Sewing Related Puns That Begin With I
I am a sewing machine
I bitch more than I stitch
I cut corners
I don't need therapy. I need more thread.
I drive fast and barefoot
I just want to stay home and sew
I love you sew much
I needle a little space
I pity the spool
I play with scissors for the shear fun of it
I practice stitchcraft
I sew because poking people with needles is frowned upon
I sew, but my favorite hobby is collecting fabric
I sew, therefore I swear
I sew. That means I have sharp needles and scissors and know how to use them.
I shouldn't tell sewing jokes. I'm always running out of material.
I won't backstitch down
I'd rather be sewing
I'll be darned
I'm a bit of a sew-it-all
I'm a little stitch country
I'm a little stitch rock 'n' roll
I'm all about that baste
I'm not getting a stitch of attention
I'm old spool
I'm sensing a pattern
I'm sew busy
I'm sew into you
I'm sew very happy
I'm sexy and I sew it
If you only knew how much swearing went into your hand-sewn gift…
If you see a seam ripper, now is not a good time
In my defense, I was left unsupervised at the fabric store
In stitches
In the sew
In your interfacing
Interface time
Irony: The opposite of wrinkly
Isewlation
It's all fun and games until the bobbin runs out
It's hem!
It's no fabrication
It's sew o'clock somewhere
Itching to be stitching
Best Sewing Related Puns That Begin With J
Just sew with it
Just. One. More. Stitch.
Best Sewing Related Puns That Begin With K
Keep calm and sew on
Kiss hem for me
Know stitch way the wind blows
Best Sewing Related Puns That Begin With L
Laid backstitch
Last-stitch effort
Laughing sew hard
Let it sew
Let me sew and no one gets hurt
Let me sew ya mind
Let the pleat drop
Life is sew good
Life is short; buy the fabric
Life seams better when I'm sewing
Life's a stitch
LL Spool J
Lower backstitch tattoo
Lucid seam
Best Sewing Related Puns That Begin With M
Make do and mend
Make it sew
Manic pixie seam girl
Manta rayon
Material culture
Material girl
Material implication
Material witness
Material world
May your bobbin always be full
Mean lean sewing machine
Measure twice, cut once
Money to sew
My dart will go on
My feed dogs are barking
My heart will sew on
My patronus is a sewing machine
My sew-losophy
My sewing time is sometimes for your safety. Remember that.
My soul is fed with needle and thread
My stitchin' is bitchin'
Best Sewing Related Puns That Begin With N
Narrative thread
Needle ninja
Never underestimate the power of a woman with a sewing machine
Nobody's spool
Nothing is certain but dress and taxes
Best Sewing Related Puns That Begin With O
Of course I talk to myself when I sew. Sometimes I need expert advice.
On pins and needles
Best Sewing Related Puns That Begin With P
Pattern recognition
Pin and tonic
Pin pals
Pit wool
Please don't needle the seamstress
Pleat Child O' Mine
Pleat dreams
Pleat it
Pleat Talkin' Woman
Power serge
Presser foot fetish
Presser foot in the door
Presser footing around
Pretty in pinking shears
Put a pin in it
Best Sewing Related Puns That Begin With Q
Best Sewing Related Puns That Begin With R
Race to the bobbin
Rage against the sewing machine
Reap what you sew
Recommended daily seam allowance
Return of the Armscye
Rip it, rip it real good
Rise and sew
Rube Goldberg sewing machine
Best Sewing Related Puns That Begin With S
Seam on
Seam-stressed
Seams a little off
Seams legit
Seams too good to be true
Seamstress rising
See you sewn
Self-sewn
Selfish seamstress
Serge it through the grapevine
Serge mentality
Sergin' general
Sew all the things
Sew amazing
Sew awesome
Sew caffeinated
Sew chatty
Sew chic
Sew cool
Sew creative
Sew cute
Sew easy
Sew excited
Sew extra
Sew fabulous
Sew fancy
Sew far, sew good
Sew fly
Sew fresh
Sew gifted
Sew glad
Sew glad we're friends
Sew good
Sew impressed
Sew into you
Sew it goes
Sew it seams
Sew kitsch
Sew little time, sew much to do
Sew lovely
Sew luxe
Sew many projects, sew little time
Sew motion
Sew much fabric, sew little time
Sew much fun
Sew much love
Sew much to do, sew little time
Sew obsessed
Sew on and sew forth
Sew out on a limb
Sew perfect
Sew perfect together
Sew quirky
Sew ready
Sew special
Sew steady
Sew unique
Sew what?
Sew what's the point?
Sew yeah
Sew-cessful
Sew-phisticated
Sew-spicious
Sewaholic
Sewcial anxiety
Sewcial butterfly
Sewcial change
Sewcial class
Sewcial distancing
Sewcial issues
Sewcial justice
Sewcial network
Sewcial responsibility
Sewcial security
Sewcial status
Sewcial studies
Sewcialist
Sewciopath
Sewing each day keeps the crazy away
Sewing forever, housework whenever
Sewing is cheaper than therapy
Sewing is harder than it seams
Sewing is my love language
Sewing is my superpower
Sewing is not as easy as it seams
Sewing isn't a hobby. It's a survival skill.
Sewing keeps me sane
Sewing mends the soul
Sewing pedal to the metal
Sewing. Because murder is wrong.
Sewists do it on the bias (see also "Bias Cut: All You Need To Know")
Sewl provider
Sewn ranger
Sewrority
She believed she could, sew she did
Shear madness
Silk and honey
Silk Road
Six pleat under
Sleight of hand stitch
Slip stitch and slide
Sometimes you have to get ripped
Son of a stitch
Sorry seams to be the hardest word
Spool Doggy Dog
Spool down
Spool's paradise
Star Wars: A New Hem
Stash advance
Stash diet
Stash money
Stash of the Titans
Stash only
State of the dart
Stitch and shout
Stitch bitch
Stitch happens
Stitch, please
Stitchy woman
Sweet seams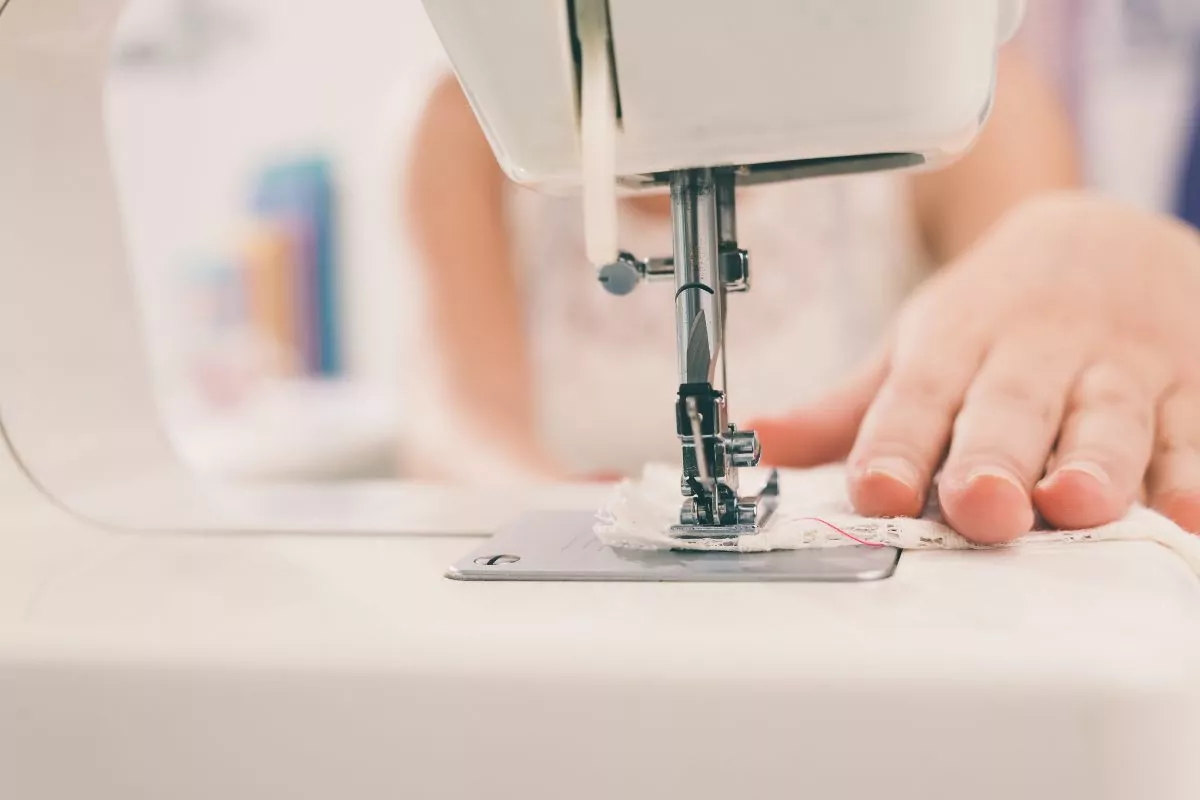 Best Sewing Related Puns That Begin With T
Talk to the hand stitch
Teach your children a love for fabric, and they'll never have money for drugs
Thanks sew much
The Big Twill
The dart of seduction
The Empire Strikes Backstitch
The long way is the short way
The needle has landed
The seamstress life
The sew must go on
The Thread Zone
The Walking Thread
The Wool Monty
They see me spoolin', they hatin'
Things that sew bump in the night
This sewing machine kills fascists
Thread of the class
Thread on arrival
Thread Poets Society
Thread ringer
Thread Zeppelin
Thread-end job
Thread, Bath & Beyond
Thready for anything
Thready, steady, sew!
Tic-tac-sew
Tickled pinking shears
Til' we pleat again
To boldly sew where no man has sewn before
Top feed dog
Trying to selvage what's left of my dignity
Twill life
Twill the cows come home
Tyranno-sew-rus rex
Best Sewing Related Puns That Begin With U
Best Sewing Related Puns That Begin With W
Wait one bobbin-picking minute
Wardrobe famous
Wardrobe perfect
Wardrobe supervisor
We gather together
We got the pleat
What seams may come
What's sewing on?
When in doubt, stitch it out
Wind at my backstitch
Wool force
Wool Metal Jacket
Wool my finger
Wool tilt
Best Sewing Related Puns That Begin With X
Best Sewing Related Puns That Begin With Y
Yardage collector
Yes, I sew. No, I won't hem your pants.
Yes, you do need more fabric
You are sew loved
You sew fine
Final Words
We hope you've enjoyed our particularly extensive list of the best sewing puns out there, and we'd love to know which one of the puns or one liners was your favorite, so don't be afraid to get in touch. 
We have to say that "Thready for anything" is definitely one of our favorites, although "Gamma Rayon" is also extremely funny, but the truth is that all of these puns and one liners are funny, which is exactly why we included them on this list! 
Be sure to take your time and check out each section of the list to discover some of the funniest sewing related puns and one liners out there, and the list makes the perfect break for someone with a full day of sewing ahead (see also "What Is The Term For Someone Who Sews?"). 
With over 350 different one liners, puns, and jokes for you to use, it's fair to say that your library of sewing related puns is going to be seemingly endless, which means that you'll have plenty of them to use on the people around you, so maybe just make sure you're not using them so much that you end up annoying people. 
So, discover your new favorite sewing pun today, and thanks for reading!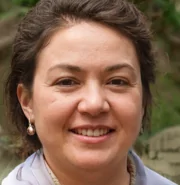 Latest posts by Liz Miller
(see all)