If you've recently taken up sewing as a hobby, you may come across terms that you are unfamiliar with. Like most hobbies, the world of sewing is filled with technical terms and jargon that many people will find confusing.
One such word that you may be confused by is "serger". This term refers to a type of sewing machine that is used to achieve finished seams on various fabrics, thus preventing the edges from fraying.
To keep you informed, this guide explains all the terms that you need to know about serger machines, as well as other sewing terminology!
A Complete Serger Dictionary
To become a serger expert, you will need to familiarize yourself with these essential terms:
Serger
A serger is a form of machine that's widely used in sewing. This device overlocks the edges of fabrics, thus stopping them from fraying. This resulted in perfectly finished seams. As the serger machine overlocks the fabric, it will also cut it. 
Knife Release
Essentially, knife release is simply just another way of saying that you will turn on or off the serger machine. The majority of sergers feature two knives. The first is the upper knife, which will move alongside the needle. Meanwhile, the lower knife constantly stays in place.  
Stitch Length And Width
Stitch length and width are two terms that are widely used in sewing, not just when using a serger machine. Luckily, they are both simple phrases that are quite self-explanatory.
Up first, stitch length reefs to the length of the stitch. Most serger and sewing machines will allow you to adjust the length of the stitch, which will seriously impact the construction of a garment (see also "What Is A Serger Stitch?").
The higher the stitch length setting, the further apart the stitches will be. If you're following a set of instructions, you should always use the recommended stitch length.
As you may have guessed, the definition of stitch width means how wide these stitches are. You can adjust the width of the stitch when using a serger machine, as this feature is normally found on the side of the device.
Lint
Lint refers to small and fine pieces of fabric that separate from the surface. Lint typically builds up during the drying process. However, when you use a serger machine, you may also notice a collection of lint. 
Unfortunately, this is usually a bad sign, as lots of lint indicates that the serger machine is broken. To prevent this, you must regularly clean the machine.
Coverstitch Machine
If you're lucky, you may have a serger machine that enables you to coverstitch. Coverstitch machines (see also "Ultimate Guide For Selecting The Right Coverstitch Machine") are widely used to establish a hem that looks incredibly professional. These devices consist of two needles, which create two different rows of stitching.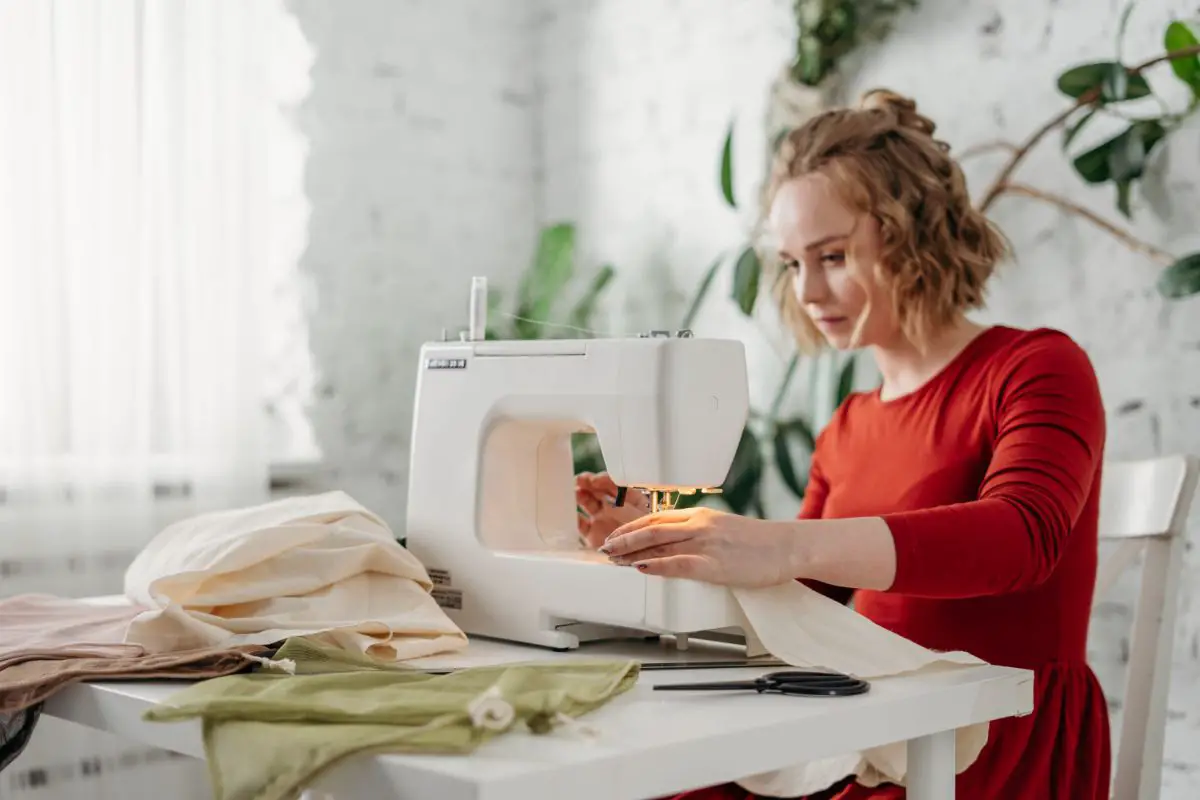 Just in mind that it can be quite difficult to alternate between serger and coverstitch, particularly if you're inexperienced with this device. Yet, if you want to give your garments a professional look, it's worth learning to coverstitch.
Tension
As you may already know, tension refers to the act of stretching something so that it's tight. This word is commonly found in the world of sewing. When using a serger machine, tension will mean the tightness of the spools of thread. 
You will likely need to adjust the tension depending on the type of material that you are using. For instance, the thickness of the fabric will affect what level of tension is best for your machine.
There are 4 different dials for adjusting the tension, namely for the two needles and loopers.
If you place the dials on a high setting, they will have high levels of tension. Meanwhile, if the dials are on a low setting, the tension will be reduced.
Overlock Machine
Overlock machines are a straightforward yet effective method of boosting your sewing skills. But did you know that an overlock machine is the same as a serger machine?
They are merely two different words for the same device. So if you're shopping for a serger machine, it may also be sold under the title of an overlock machine.
4-Thread Overlock Stitch
If you are looking for a strong seam, a 4-thread overlock stitch is an outstanding option. Just bear in mind that this stitch can feel rather heavy. If you want a weaker yet lighter seam, you should opt for a 2 or 3-thread overlock stitch. 
Differential Feed
A differential feed uses two different feed dogs. In contrast, most basic sewing machines will have just one dog feed. These feeds can be controlled via the presser foot. 
This feature is often included in serger machines to achieve slick seams. It will have an impact on the speed at which fabric is fed through the device. 
Other Essential Sewing Terms
To broaden your understanding of sewing, you should learn these widely-used sewing terms. You may already be familiar with some of these important words:
Dart: a dart is a type of structural fold.
Drape: this is the act of pinning a garment to a dress form.
Embellishment: this refers to a decorative element that is added to a garment, such as beads.
Hem: this is the edge of a garment. It's important to perfect the hem if you want to properly finish the piece of clothing.
Pleat: this is a type of fold given to fabrics that are kept in place.
Seams: this is a joint that connects two layers of fabric.
Frequently Asked Questions
Do I Need A Serger?
Serger machines are not necessary for you to make garments. However, they can be a brilliant addition to your sewing supplies thanks to their superb seam finishes.
Can A Beginner Use A Serger?
Yes, serger machines are friendly for beginners!
Final Thoughts
Using a serger machine is a great way to finish your sewing products. If you dream of becoming a skilled sewer, you will need to learn how to use one of these marvelous machines.
Hopefully, this handy dictionary will have taught you about all of the terms related to serger machines, thus making you a more confident sewist!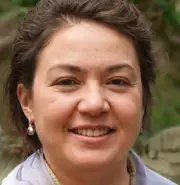 Latest posts by Liz Miller
(see all)