Have you ever had that moment when you're looking at your stash and your supplies and realize you have no idea what to make?
It's like all the ideas fly out of your brain, and you end up spending hours just browsing through patterns on Etsy rather than doing anything!
Annie's Kit Clubs is designed to fight inspirational roadblocks, providing you with all you need to get creative.
This crafters subscription service offers membership to a different craft club, and each month you'll receive the materials and tools to make something new.
If you're struggling for inspiration, or never have time to prep your projects, Annie's Kit Clubs could be just what you need! Take a look at this review to learn more about Annie's Kit Clubs.
What Is Annie's Kit Clubs?
Annie's Kit Clubs is for every budding crafter that loves to create but might lack the time or inspiration. Instead of struggling to decide just what to do, Annie's Kit Clubs will deliver a project to your door once a month.
Annie's Kit Clubs was created to help navigate roadblocks to creativity. That might be too many ideas, not enough ideas, or no time to get the materials and prep for your creation. But with an Annie's kit on its way, you know you'll soon be making something amazing!
Now you know what Annie's Kit Clubs are all about, let's take a look at how they work.
Annie's Kit Clubs has a series of individual "clubs", each focused on one area of crafting. Knitting, cardmaking, crocheting, even woodworking — Annie's has a club! 
Once you've chosen your club, you add the kit to your cart and check out. You'll be sent your first kit, which will contain what you need to start your craft.
Some of the crafts (such as crochet) do require you to own a few additional supplies, which are sometimes available as Annie's Starter Packs.
You'll then be sent a new kit every month, containing a new project related to your chosen craft. These subscriptions auto-renew, so you'll continue to receive a new parcel every month until you cancel. 
The materials in your kit will allow you to create something new from your chosen interest. You'll also be provided with a link to digital instructions (which you can find in your Annie's account). The only thing left to do is get crafting!
What Is Available On Annie's Kit Clubs?
Annie's Kit Clubs has a wide variety of clubs for different crafters available. If you're someone who likes to try their hands at a lot of different makes, the range of Annie's Kit Clubs is pretty impressive.
Annie's Kit Clubs offers subscription boxes for these crafts:
Yarn
Crochet
Knit
Quilt & Sew
Paper
Jewelry
Fabric
Annie's also has a small range of kits for kids, as well as General Craft clubs. The General Craft clubs aren't as focused as the other clubs, so they're good for those who like to experiment with different crafting styles.
There's definitely room for expansion with Annie's Kit Clubs! We'd love to see some embroidery options, or perhaps some paper crafts. The kits skew towards crochet/knit, as well as quilt patterns. 
This isn't a complaint! We know how hard it is to prep for any of these projects. If you enjoy knitting, crocheting, or quilting, Annie's is an excellent place to look if you're struggling to choose your next project.
Now that we've taken a general overview of Annie's Kit Clubs, let's explore some of our favorite clubs!
Review: Annie's Fabric Strip Pack Club
Quilting is an ancient craft that allows you to experiment with creativity to build something beautiful for your home. But if you want to quilt successfully, you need to have a lot of fabric in a lot of different patterns.
If you find your quilting projects tend to look a little bit blah, or you never have the fabric offcuts to get started, Annie's Fabric Strip Pack Club might be the solution.
Each month, you'll be sent a pack of 40 2 ½ inch precut fabric strips made of 100% cotton. Every fabric strip pack has been carefully coordinated to build an attractive design when used together! '
The fabrics themselves are sourced from top designers such as Moda, Timeless Treasures, and Northcott, and they're ready to use.
Your initial order will also include 5 digital patterns for using your strip fabrics. Each following delivery will also include a link to a digital pattern, so you can quickly build your library.
Of course, you don't have to use these patterns! You're free to experiment with your own quilting designs and strip patterns. 
We love this club because sourcing fabric for quilting can be time-consuming, and you're likely to end up with lots of scraps you can't use. This kit provides high-quality fabrics in a massive range of designs, ready for you to get sewing! 
The Fabric Strip Pack Club does assume some level of sewing experience, so it isn't a kit for total beginners. But if you're looking for a way to get quilting with a limited stash, this could be the kit for you!
Review: Annie's Caring Crochet Kit Club
The soothing motion of crochet is the reason many of us fall in love with the craft. There's just something so relaxing about grabbing a crochet hook and your yarn, and creating something beautiful!
So, it might not take long for you to fill your house with crochet! What do you do when you love to crochet so much that it's taken over your home?
Caring Crochet is for the crafter who is looking to do something more with their skills! Each month, you'll receive a kit with instructions, a pattern, and yarn for making a project for a charitable organization.
This is a heartfelt kit, encouraging you to keep on crocheting while doing good for the world. As well as the yarn and pattern, Annie's provides you with information on how to donate your project when you've finished!
To complete a Caring Crochet kit, you will need an assortment of crochet hooks and a tapestry needle. You probably already have the supplies you need, but if you don't, Annie's has a Crochet Starter Pack to help you out!
Annie's Caring Crochet Kit club is an excellent subscription for anyone who loves to crochet but is running out of ideas! And because Annie's provides you with information on how to donate, you can keep on doing good between boxes!
Review: Annie's Simply Beads Kit Club
Looking for a different kind of craft? Annie's Simply Beads is a monthly subscription service that shows you how to create your own beaded jewelry, and provides you with equipment to make something special! 
Jewelry-making is a satisfying craft to get into. It requires you to use your hands and exercise your stylist's eye to create pieces that work for you.
Annie's Simply Beads is a great kit for anyone curious about jewelry making, but not sure where to get started. This feels like a beginner kit, as Annie's provides you with guided instructions for every craft.
You also get all the fittings you need to make the jewelry, from the beads to the clasps!
As well as adding to your own jewelry collection, this is a fantastic kit for anyone who enjoys crafting for friends. The high-quality pieces you create will make great gifts, each with its own unique, handcrafted twist.
The biggest downside to the Simply Beads kit club is that you probably won't love every single item they send you.
Personal style is, understandably, pretty personal! But if you aren't too keen on a piece, this is the perfect opportunity to get gifting (and we're sure you'll learn a new skill along the way)!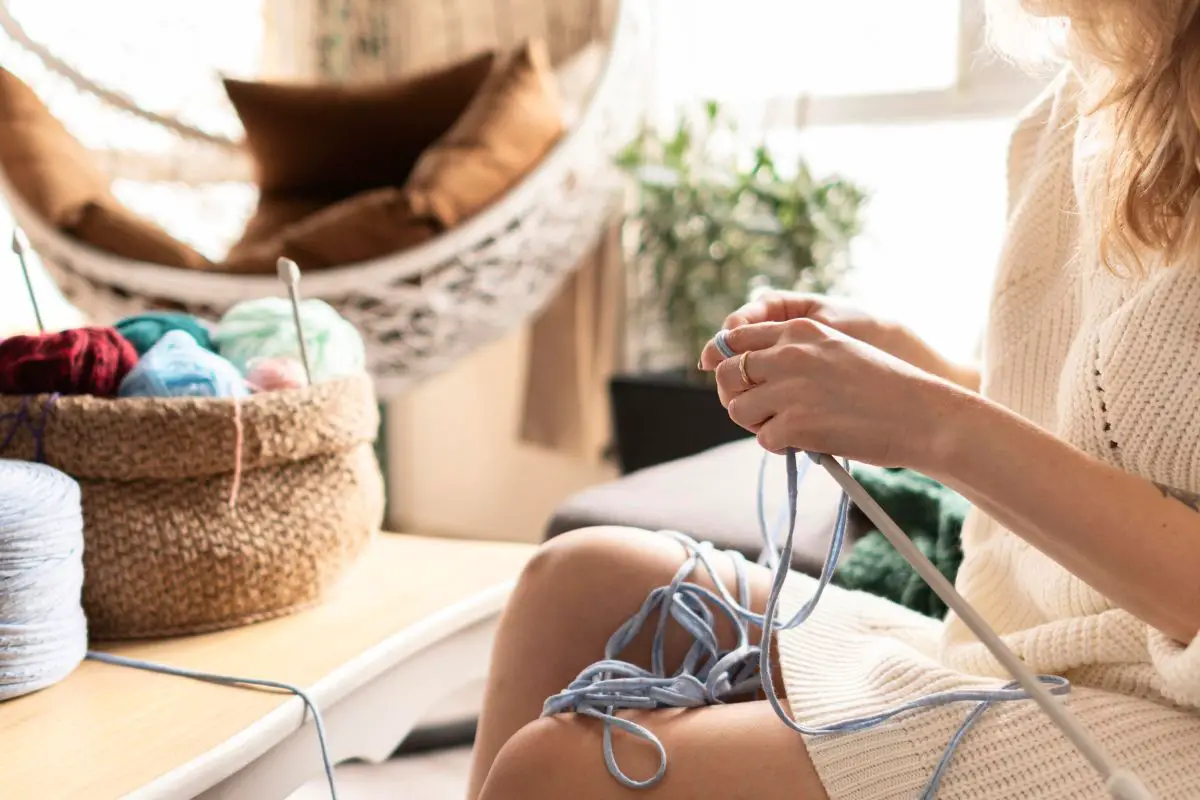 Is Annie's Kit Clubs Worth The Money?
There are two ways to think about the cost of Annie's Kit Club. On the one hand, you are overpaying for the raw materials you get in the box. On the other hand, breaking through a creative block is pretty much invaluable!
If you enjoy choosing your own projects and sourcing your own materials, then Annie's Kit Clubs is not worth the money.
You'll be able to get your hands on the materials and patterns for cheaper, as long as you don't mind doing some searching.
But Annie's Kit Clubs is really all about the curated experience. You don't just pay for materials — you pay for having an exciting craft project delivered to your door. It's a great way to navigate creative roadblocks, and ensure you always have a project on the go!
Annie's Kit Club is also good for those looking to start a craft, although many of the kits require some level of prior knowledge. If you've learned to knit a scarf, you might be wondering what to do next — Annie's Kit Club could be the answer.
Overall, we think Annie's Kit Club is worth the money. Each month you'll receive a clever new project, high-quality materials, and, perhaps the most valuable thing, inspiration.
Ordering From Annie's Kit Clubs
Thinking of joining an Annie's Kit Club? Here's what you can expect from the subscription process.
Annie's Kit Clubs Shipping
Annie's Kit Club can ship to both the U.S. and Canada, but they don't currently accept international orders.
Deliveries to the U.S. typically take between 6 to 10 business days from ordering, although some kits take 7 to 14 days. Deliveries to Canada take 3 to 4 weeks.
If you order multiple kits, you do need to pay separate shipping for each one. You also need to pay shipping for every delivery.
After your initial order, subscription boxes are sent monthly. So, roughly 4 weeks after receiving your first order, your second kit should turn up!
Annie's Kit Clubs Auto-Renewal
Annie's Kit Club is a subscription service, so you will be charged automatically every month for a new kit.
You aren't locked in, and you can cancel your subscription whenever you want to. Starter kits and individual kits aren't included in the subscription. These are one-time payments for single items.
Canceling Annie's Kit Clubs
You can cancel your Annie's Kit Clubs subscription whenever you want to. Simply send a request to cancel, and they'll close your account. Once you've canceled your subscription, you will still have access to your old patterns!
It's also really easy to pick up a subscription again or to try a new subscription. One of the things we appreciate about Annie's is just how easy it is to cancel and resubscribe, so you can make your subscription work for you.
What We Don't Like About Annie's Kit Clubs
There's a lot to like about Annie's Kit Clubs, but there are also a few ways to potentially improve the service.
First, the pricing is confusing! You'll need to investigate each kit to find the price, and it isn't until you're partway through the order that you discover the shipping cost. If Annie's had the prices upfront, it would be easier to compare your options.
Second, you have to pay shipping for each individual kit. It would be great if you could bundle an order to reduce shipping costs.
Finally, we'd love it if Annie's offered more General Crafts subscriptions. The kits are fantastic, but they can get a tiny bit repetitive.
Final Thoughts
We hope this guide has helped you understand what Annie's Kit Clubs is and how it works. The kits won't work for every crafter, but the overall idea is fantastic, and the combination of materials and patterns does inspire you to get crafting!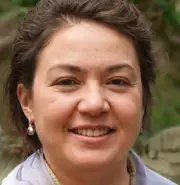 Latest posts by Liz Miller
(see all)