Making baby bonnets is surprisingly easy! The shape, design, and material used can help even a true beginner find their feet on a sewing pedal.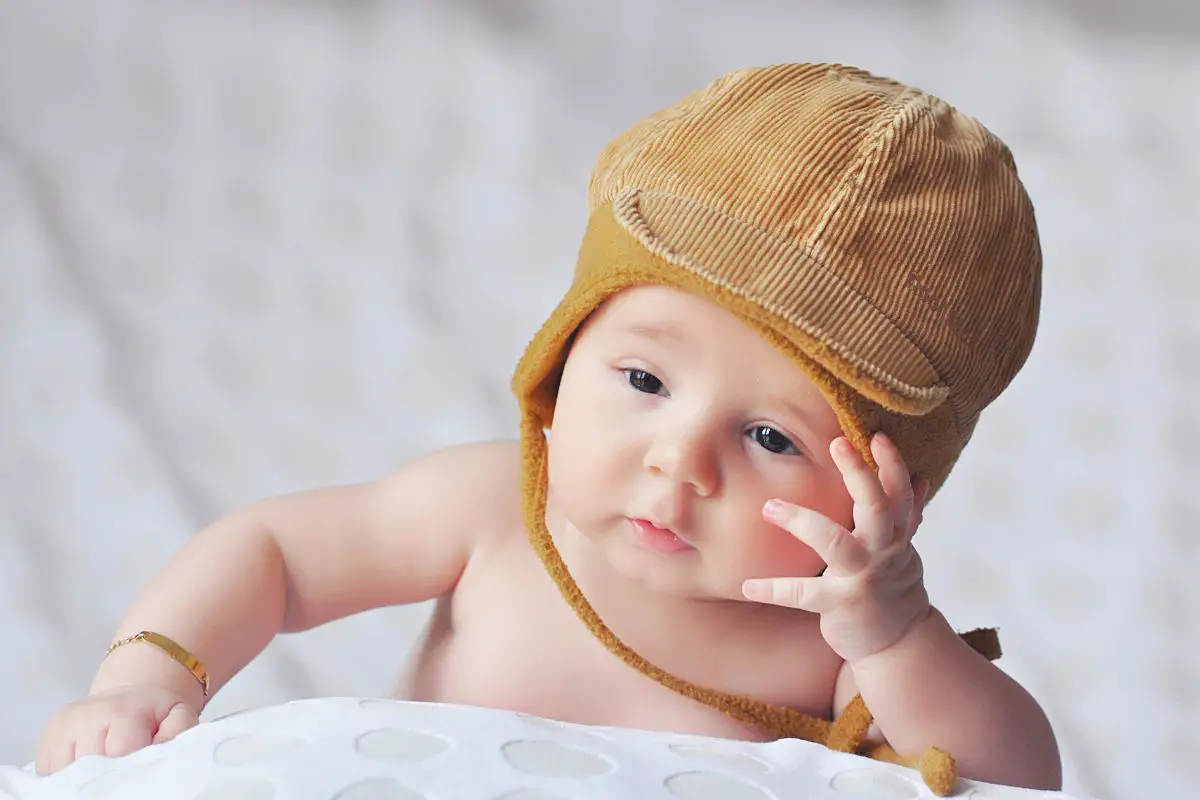 The 14 baby bonnets sewing patterns we have below range from winter wear to summer apparel, so no matter the season your child can be protected from the sun! 
Oh Me Oh My worked with Spoonflower to create 3 amazing baby bonnet patterns. Oh Me Oh My is selling the pattern while Spoonflower has created a video to help visual learners.
No matter which method you prefer, you'll be given 3 bonnet designs. These are the Classic Bonnet, the Brimmed Bonnet, and the Pixie Bonnet.
Some children will prefer the pixie bonnet as it allows air to cool down the backs of their heads, while others who are upset with sunlight may want the brimmed bonnet.
All three offer great stylistic options, so we suggest giving them all a go!
Is your baby a winter child? You will need a thicker bonnet to keep them warm. Farmhouse On Boone shows you how to make a classic bonnet while offering wintery fabric suggestions.
Their free patterns are separated into age groups to help you create the right size. The age ranges from 0-3 months to 18-24 months (with 3 other age groups in between).
Of course, every child is different, so make sure you consider your child's size in comparison to other clothes first. If your child is 2 months old but is the size of a 6 monther, you should pick the 6-12 month range.
Merriment Design also offers a free baby bonnet, but this one has ruffles around the edges for a more modern look.
The ruffles do more than add style to your child's outfit, it also adds a shadow around their face and neck while also dampening sound due to the extra barrier.
Your child will look adorable while staying shaded and clear from loud noises.
This hat only comes in one size – 8 to 12 months. If you are proficient in baby bonnets, you may be able to stretch these diameters for larger children or shrink them for small ones. Either way, Merriment Design doesn't offer a different size.
The Cottage Mama doesn't offer a direct sewing pattern, however, they do offer a tutorial. The design evokes an Edwardian aesthetic, while the fabric pattern adds a whimsical element.
Despite the ruffles and the multiple ties Cottage Mama explained that the sewing techniques for this design are basic. As long as you know your beginner methods, you should be able to handle this creation.
Like Merriment Design, The Cottage Mama has a restricted size for her tutorial. However, that size has a large range. It's 6 months to 3 years!
This large range comes from the back ties and front ties!
Although we are showcasing sewing patterns today, we couldn't glide past this beautiful crochet baby bonnet pattern. The design is gorgeous and subtle, with multiple patterns curving around the edges.
If you're hoping for a challenge and haven't tried crocheting yet, give this design a try.
For crochet regulars, this design is considered easy and includes techniques such as post stitches, puff stitches, cross stitches, and half-double crochet in the 3rd loop.
Ideally, a beginner should already know these stitches before attempting this pattern. If you're completely new, YouTube some walkthroughs for these techniques and give them some practice runs first.
Once you're feeling confident, then give this pattern a try!
The classic designs are all well and good, but most kids prefer the fantasy world over the historical one. With Twig And Tale digital pattern and video classes, you can download 7 animal-based designs.
These designs include:
Cat
Mouse
Panda
Puppy
Fox
Bear
Bunny
The patterns range from summer fabrics to winter wools and can be expanded or shrunk for newborns to teen sizes.
Twig And Tale rate these designs as "Adventurous Beginner" due to the overall simple nature of the creations, and the more challenging animal ear additions.
If you are a true beginner then this top knot baby hat could be the perfect choice for you. Created by Sweet Red Poppy, the free pattern and tutorial include a video and step-by-step photos.
By the end of the process, you'll have a cute small hat that can be loosened as the baby grows or tightened as a new member of the family inherits the bonnet.
The bonnet comes in 6 sizes ranging from newborn to 2 years old.
The instructions also come with fabric suggestions as well as fabrics to avoid. The overall theme is to find a 3-way stretch fabric so the material is tight enough to stay on your kid's head, but loose enough to allow for growth.
This fleece bonnet is a beautiful and thick headpiece that would look amazing in winter. Pretty Prudent opted for a purple-colored fleece fabric, and that choice has created an almost royal aesthetic.
Your child will look as though they belong in a Victorian magical storyline while staying elegant.
The frills around the edges are large and delicate.
The pattern, which is given freely, also has a reversible side. This means a sicky baby can have their bonnet wiped, and the hat flipped over to keep the good looks going.
If you were hoping for a vintage maximalist aesthetic, then look no further than Make. This design instantly brings you back to Early American fashion of hand-stitched embroidery and interior highly decorated patterns.
Make suggests finding old pillowcases, napkins, hankies, and hand towels and using them as your fabric.
This long-term project might take months to complete, as you search for the best vintage fabrics for your creation.
You will end up using repurposed fabric, bargain hunting and then creating your own hats all in one. A crafter's adventure in all aspects of creation.
This hat is technically for adults, but if you're a skilled hand and know how to downsize your creations then this will not be an issue.
Created by Tip Nut, the scale of the hat is 1.5 inches per square (see their image for clarification), and although children will need a smaller size "you'll have to work that out yourself".
The hat itself comes with a crown and brim. You'll have to develop both separately to create the final effect.
This pattern is perfect for historical recreations of medieval festivals.
If you love the aesthetic of a summer baby bonnet but need something thicker for your climate, then Joann has your back. Their thicker baby bonnets are beautiful and light-looking but have an extra thickness which is perfect for cooler climates.
They also offer a design with a cap, which helps protect your baby's eyes from the sun.
The fabric is considered Swaddle or cotton and the directions are easy to follow.
Joann has a whole range of patterns for you to choose from, including toys and larger clothing. Search through their entire collection for a self-made wardrobe.
This gorgeous design by Purl Soho is aimed at intermediate sowers. The advice that they give doesn't have the details that a beginner would require, which is the only reason we suggest that beginners try something else.
However, in the end, you'll have created a beautiful headpiece with strong lines and a delicate look. Make as many as you can, and hand these beauties to your friends!
This sunbonnet has a larger brim than most, which gives your child even more protection from the sunlight than the rest. Some kids might find the additional fabric annoying, while others are happier in their own world.
Either way, the method for this design is simple, which means anyone can pick it up without any assistance.
Again this bonnet has a very large brim, which some kids will not enjoy, but if you're going to a fair and want to dress up for the occasion, then there is nothing better than a thick-brimmed hat!
The method is simple, and it comes with a video tutorial, so you will have help at every step of the way.
Final Thoughts
No matter your baby's size, you will find the perfect bonnet for them in this collection. From the simple and easy to the crazy and complex. We suggest giving the animal bonnets a go, as your kids will love their hats even more.
Play around with the designs and create something amazing! Once you start, you can't stop!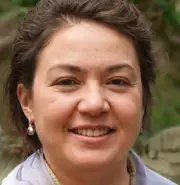 Latest posts by Liz Miller
(see all)