Diaper bags are a must have for new parents.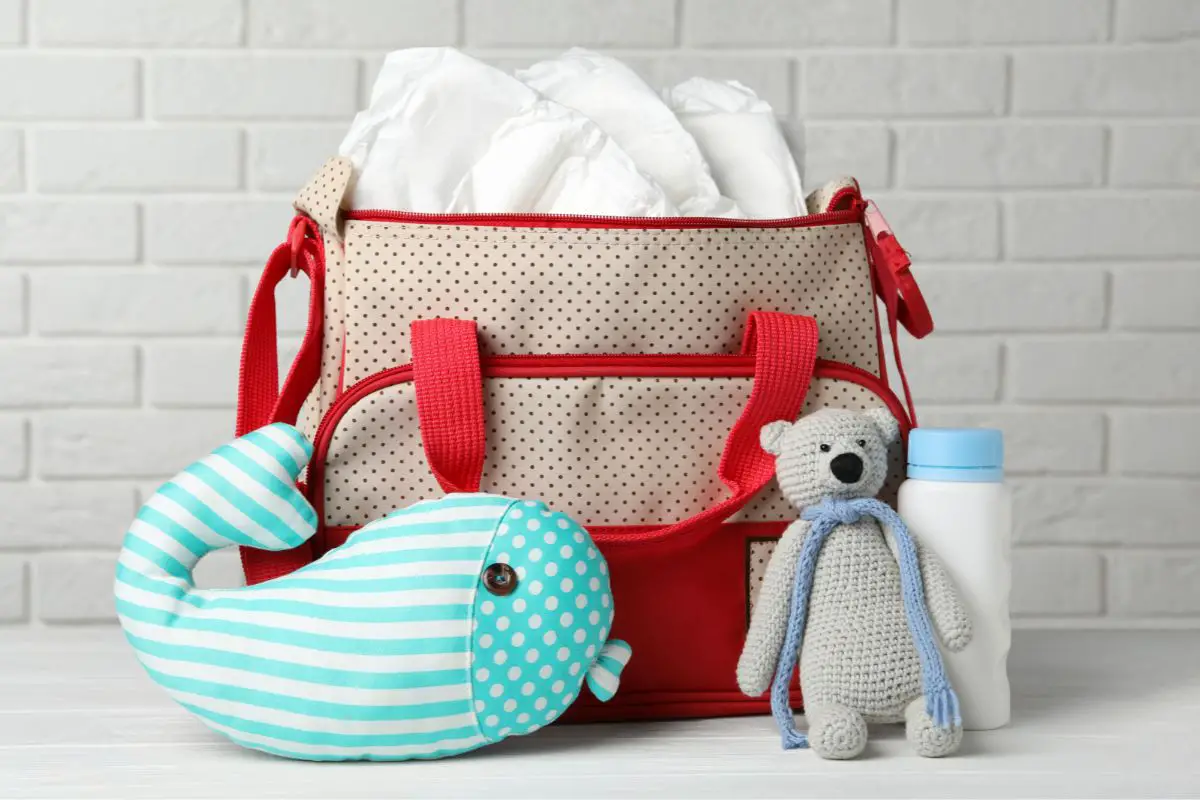 They're versatile, can be decorative, and super useful, so much so that so many parents won't get far without them – but how can you sew together your own diaper bag? 
Here, we have listed 10 of the best diaper bag sewing patterns for you to browse through and try out.
There's a huge range of designs out there so check out the options below to find the best diaper bag pattern for you. Before you know it, you will have a handy diaper bag for you and your little one! 
Size matters when it comes to diaper bags. The bigger the diaper bag, the more important items you can fit inside it.
This is why this diaper bag pattern is so popular and a great choice for new parents – it's huge! 
The pattern will help you add a ton of different pockets and pouches to the bag too.
This will help you keep your things organized so you're not digging through your bag looking for one small tube of diaper cream or your last clean diaper. 
This pattern also works well with leather materials so if you are into leathercraft as well as sewing, you can combine materials to make a sturdier, more durable diaper bag to last you through your child's infancy and beyond. 
This diaper bag pattern is a great option if you are looking for a light diaper bag that is easy to carry.
Some designs include short handles but as a parent, you will likely want to keep both hands free to either push a stroller or carry your child.
So, this design uses a long shoulder strap so you can keep both hands free and carry your diaper bag without stress. 
It also adds plenty of pockets (inside the bag and outside) so you can separate and organize your belongings inside.
This makes it even more convenient and easier to use while you and your baby are on outings. 
However, this isn't the biggest diaper bag out there but there are two sizes available with this pattern so you can choose whichever size works best for you. 
Another great way to carry your diaper bag and keep both hands free is by using a diaper backpack! 
This type of diaper bag is super popular because it is the easiest way to carry your baby items.
Just haul it onto your back and you don't have to worry about the bag slipping off your shoulder or needing constant readjustment
Plus, it takes the weight and stress off one shoulder and spreads it evenly across both shoulders, so you face less aches and pains from carrying your baby's stuff everywhere. 
Although this pattern is a bit more complex, it's one of the best sewing patterns out there for a diaper backpack.
Duffle bags are very large as they are designed to carry lots of things, which makes them a great option for a diaper bag.
There are also lots of great patterns out there for duffle bags but we chose this one as the best duffle diaper bag pattern.
This is because the pattern is super easy to follow and includes adjustments so you can use all kinds of fabrics (quilted or not) so you can make a high-quality diaper bag.
The guide is extremely in-depth so you can get the exact measurements you need, and follow the step-by-step images so you can avoid getting lost or making mistakes! 
Let's talk about zippers. 
These handy little inventions are something you will definitely want to consider adding to your diaper bag.
Not only do they help keep your baby items from falling out (especially if the bag takes a spill when in a car or stroller) but they also help keep little inquisitive hands out of your stuff. 
If you are looking for a diaper bag pattern that shows you how to add zippers, then this is the pattern for you! It's easy to follow and will help you sew zippers onto your diaper bag without any fuss! 
If you don't want to add zippers to your diaper bag but still want a way to help keep your items inside the bag, then you may want to consider a cinch diaper bag instead. 
Cinch bags can be tightened through the use of a drawstring to help seal the top of the bag, making it more difficult for things to fall or be pulled out of the bag.
This pattern will show you how to make a large cinch bag that can be used as a diaper bag. 
While it is super easy to sew as it only requires a few pieces, there's no additional pockets or pouches to help you organize your stuff.
However, if you love a cinch bag or you're not that confident with sewing yet, this is a pattern to try out! 
This diaper bag may be a little bit smaller than the others on this list, but it is designed to have a long strap which allows you to wear it as a crossbody bag.
Cross body bags are a more secure way to carry a shoulder bag and unlike backpacks, it keeps things within easy reach so you can use it while on the go. 
There are pouches on the inside of the bag and a cute little pocket on the outside to help you sort your belongings and make it much easier to find what you need without stopping. 
Tote bags are super trendy and so, more and more parents are looking for diaper bags that match the tote style.
If this is the kind of style you want for your diaper bag, then this sewing pattern has got your back. 
It's large and allows you to make some really unique, creative designs. There's plenty of space to add patterns and notions like buttons, ribbons, and more.
So, if you are a sewist who loves making really decorative projects you can personalize complete, this tote diaper bag pattern may be the one for you. 
There's no fancy pockets or pouches but if you prefer style over substance, give this pattern a try! 
One issue a lot of parents have with diaper bags is that they are often very 'mom' oriented.
There are plenty of parents who want more stylish, gender neutral designs to suit their tastes too – and if you want to sew a diaper bag that is cool and practical, this is the sewing pattern to use. 
It uses a practical flap to help secure your belongings while keeping the outside pockets within reach.
By using the right materials, you can make your urban messenger diaper bag modern and neutral – or personalize it with plenty of embroidery and notions! The choice is yours! 
Are you a big fan of frills? Do you want a diaper bag that has plenty of edges where you can just go nuts with frills? 
This diaper bag sewing pattern is perfect for you. The bag itself is huge, there's extra pockets for item organization, and plenty of space for you to add notions like frills and more.
It's feminine and stylish, and could be the right diaper bag sewing pattern for you – so check it out! 
Final Thoughts
So that's it. These are the 10 best diaper bag sewing patterns for you to follow to make your own diaper bag. 
There are lots of different patterns to choose from so you can make larger diaper bags with tons of pockets, or smaller bags to help you travel light.
There's also plenty of designs to pick along with ways to personalize your diaper bag with embroidery, fabric patterns and colors, and more. 
So, we hope this has helped you find the right diaper bag pattern for you. Happy sewing! 
Frequently Asked Questions 
What Does A Good Diaper Bag Need?
If you are wondering how we chose the best diaper bag sewing patterns, we considered what a good diaper bag needs. 
Diaper bags need to be big. They are usually stuffed with lots of things for your baby including diapers, wipes, diaper bags, cream, spare clothes, extra toys, blankets, etc. So, you won't get far with a small diaper bag! 
They also need to be easy to carry, and pretty cute too – your baby's diaper bag doesn't need to be dull or boring! 
How Many Years Do You Use A Diaper Bag? 
Diaper bags are an investment as the average parent will use theirs for 3 to 5 years as their child grows.
Of course, this varies from child to child – some kids grow out of their diapers earlier than others. 
However, even after your kid is potty-trained, you can still use the bag to take things for outings. You can use it to pack spare clothes in case your child has an accident, snacks and drinks, and more.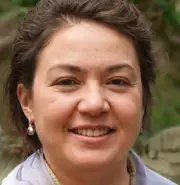 Latest posts by Liz Miller
(see all)