The fact that Cricut cutters are such incredible devices and have grown in popularity recently is due to a variety of factors.
They come in very handy for a variety of craft endeavors, from quilting to producing labels.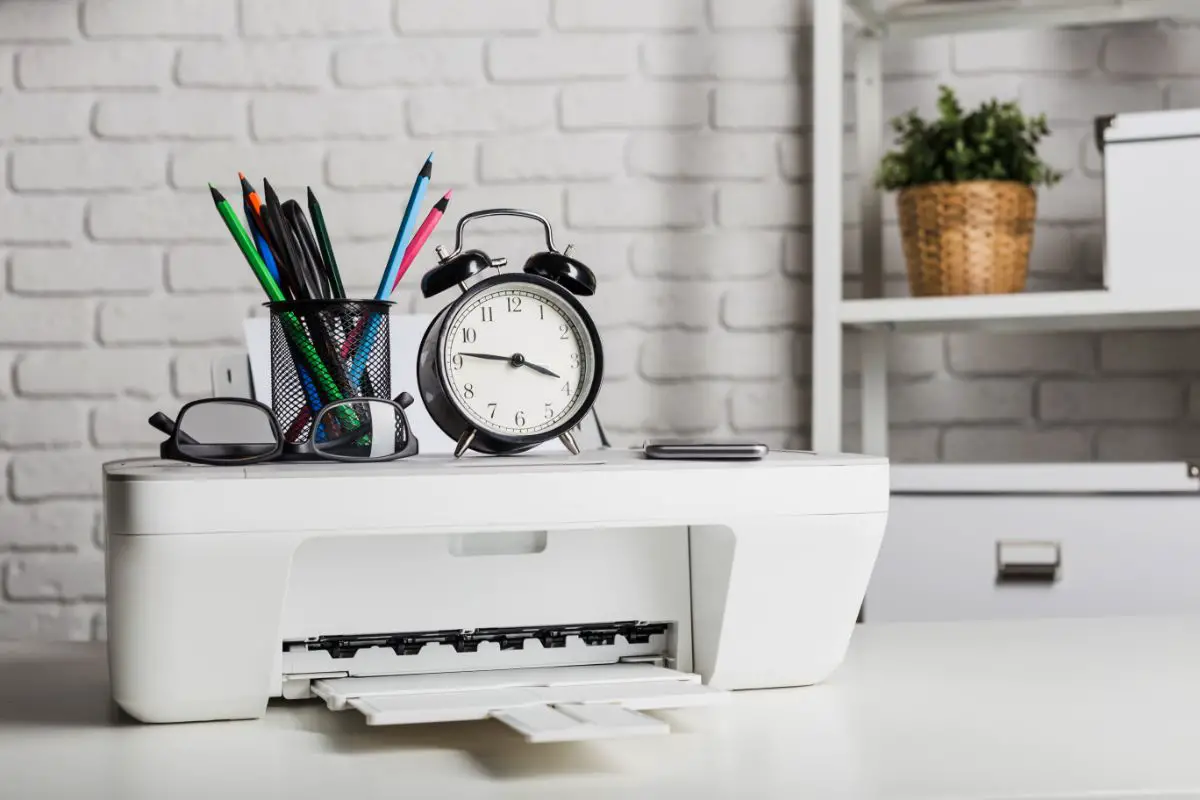 The best Cricut machine for fabric hinges on your intentions for your Cricut if you're interested in purchasing one for yourself.
In this article, we've identified three impressive cutters that are excellent for anyone who love to sew.
So let's get right to it and look at some of these remarkable Cricut devices!
Is Purchasing A Cricut Worth It Overall?
At first thought, a Cricut cutter may seem like a waste of time to many people.
Why spend a ton of money on a machine that does things that you can easily do yourself, and have been doing yourself for many years?
You may also not be fully aware of all the projects that can be completed using a Cricut.
These machines can be used for sewing and quilting projects, as well as printing, label-making, and many other things.
You can use your own personalized designs, as well as using purchased designs.
This gives you the option to do whatever you want with your crafts, with a couple simple clicks of a button. It couldn't be easier!
If you're not particularly tech-savvy, however, using a Cricut machine may prove to be difficult for you.
However, this is something that can be learned over time while playing around with the machine. Every day is a school day, and it is never too late to teach yourself some new skills!
Do we think that a Cricut machine is a worthwhile investment? Absolutely.
These machines will not only save you time and effort, but there are so many things that you can do with them that will broaden your horizons when it comes to other forms of crafts.
The Best Cricut Machines For Cutting Fabric And Quilting
Below, we have listed 3 of the best Cricut machines for cutting fabric and quilting, in our opinion, along with pros and cons to help you make the decision of which one to pick up for yourself. 
So, let's get started!
The classic Cricut Maker, despite it having a newer version in recent years, is still a superior fabric cutter.
Even now that its predecessor is making waves in the Cricut market, this machine, which pioneered the rotary cutting blade, is still at the top of its game. 
Many original machine owners don't see a compelling need to switch to the Cricut Maker 3, and newer enthusiasts are choosing to purchase this older model because it is far less expensive than its more recent competitors.
It's crucial to remember that Cricut Design Space software is necessary for the machines to function.
To use Design Space, you need to install the program on a smart device or PC, and you should have a basic understanding of the computer, e.g, the ability to save and open files.
Therefore, if you don't own a computer or understand how to operate one well, any Cricut machine will probably not be the greatest option for you.
The Cricut Maker and its subsequent iterations are not an exception.
So, all in all, the OG Cricut Maker is definitely in our top 3 of best Cricut machines for crafty projects that involve sewing. 
While that's not to say that its newer model isn't worth looking into (more on that later), you should absolutely check this model out if you want to spend less money, and reap most of the same significant benefits.
Pros
The Cricut Maker has most of the same features as the newer model, the Cricut Maker 3, but is significantly cheaper.
The Adaptive Tool System gives this machine access to additional functions than merely fabric characteristics. The knife blade, perforated blade, imprinting blade, and so on, can all be used to cut through maximum durability.
Cons 
This Cricut cutter is unable to cut through smart substances.
While it has many of the same features as the Cricut Maker 3, it works considerably slower in comparison.
Free quilting patterns and sewing patterns are hard to come by, and amateurs without computer literacy could find it challenging to use.
The Cricut Maker 3 is up next, and we've already talked a little bit about it. The improved model of the first Cricut Maker, this is the most recent cutting device from Cricut.
Although this cutter is superior to the original Cricut Maker, the new features make it more costly.
It's important to remember that starting a Cricut Access membership entitles you to a 10% discount on machine and accessory orders.
The Maker 3's 2x faster rate and depth of cut is the main distinction between it and the basic Maker that quilters will find most appealing.
This can significantly speed up the cutting process for enormous king-size quilts with lots of tiny fabric fragments.
Additionally, the Maker 3 enables you to cut without the need for a cutting board for some Cricut Smart Materials, which is different from all other Cricut Maker cuts.
Moreover, you may cut materials up to 12 feet long if you buy the Cricut Maker 3 Roll Holder.
However, fans of fabric should be aware that fabric is not a Smart Material, and still needs a mat.
The widest Cricut fabric mat is 12′′x24′′, therefore that is the standard capacity for material that may be used with the Maker and Maker 3 machines.
The FabricGrip cutting mat and the Cricut rotary cutting blade – with the latter already being included in the order – are all you will require to get started to cut.
To adhere the textile to the mat, merely brayer it firmly, insert the mat into your Circut machine, configure your pattern, pick the fabric type, and push the 'cut' button.
The rotary blade is by far the best Cricut blade for fabric, even though the fine-point blade may penetrate some bonded materials.
All in all, it may be safe to say that the Cricut Maker 3 is probably the better choice between it and the older model.
If you'd be comfortable spending a little extra money on this product, this may be an easy decision to make overall.
Pros
This cutter is, by far, the finest Cricut for quilting, stitching, as well as other fabric handicrafts as it is the most technically proficient one currently on the market.
You won't need to bond fabric prior to actually cutting when you're operating the Cricut Maker 3 since the cutter will take care of that for you.
With the quickest cutting velocity of any Cricut machine, more time is devoted to stitching and therefore less time is wasted cutting fabric.
Cons 
The Cricut Maker 3 employs several of the same features as the original Cricut Maker, yet it is a lot more expensive to purchase. It may be worth looking into whether it would be worth spending the extra money on this newer model.
The amount of available Cricut quilt patterns has decreased over time, and Cricut Access is pricey. Typically, you have to design your own images, or buy them.
Due to their reliance on technological elements, as we previously discussed with regard to the original Cricut Maker, these specific machines are more challenging for non-technical consumers to use.
Next, we have a competitor that performs equally well and costs a lot less than the cutters described earlier in this list.
The Cricut Explore 3 is an excellent Cricut for quilters if you're on a low income and the Cricut Maker machines are out of your pricing range.
Prior to discussing this machine's benefits, it is crucial to understand that the Cricut Explore 3 does not have a rotary cutting blade.
As a result, cotton cloth must be fused with a substance, such as HeatnBond, before it can be trimmed. The Explore 3 needs to be used with the Bonded-Fabric Tool in order to cut fabric.
If you merely intend to cut appliqué fabric, this is not a major concern. 
However, if you want to use your Cricut to cut elaborate quilt square designs, and you don't want to fuse or add adhesive to quilting cotton, you may run into some trouble while using this machine.
The Cricut Explore 3 is extremely versatile and can cut more than 100 different materials.
However, in comparison, since the corresponding knife blade on the Cricut Maker 3 has 10 times the cutting power, that machine can cut up to 300+ substances, including un-bonded cloth and bulkier goods.
Additionally, the Cricut Explore 3 is, sadly, incompatible with the wavy blade, engraving tool, and several other blades that function on the Cricut Maker.
As the Explore 3 gradually replaces the prior model of this device, the Cricut Explore Air 2, the latter has now become way more affordable.
The Explore 3's 2x quicker cutting speed and the capacity to use Smart Materials without the need of a mat are the key distinctions between the two. 
Therefore, you could always choose the older, less expensive alternative if you believe you could live without these features.
Similarly to the Cricut Maker and the Cricut Maker 3, there aren't a lot of distinctions to be made between the two, aside from speed.
Overall, the Cricut Explore 3 is a great machine for novices, and those who are not looking for the best-of-the-best. This cutter works great for smaller projects, and will save you a lot of money in the long run.
Pros
The Cricut Explore 3 is way more affordable than the previous two machines mentioned in this list.
Cons 
All fabric must be fused before cutting, since there isn't a rotary blade that works with this cutter. Trimming appliqué fabric instead of quilt parts is the only application for bonding.
Other material cutting has less flexibility.
The Cricut Explore Air 2 is very similar to the Cricut Explore 3, and is pretty much the same machine, except it runs slower and includes fewer features.
Final Thoughts
If you've got the money to spare, we recommend grabbing a Cricut Maker 3, as this is the cutter with the most features and fastest machinery.
However, the Cricut Maker and the Cricut Explore 3 can also be very handy, and are better for anyone on a budget.
Take a look through each of the pros and cons carefully, and pick out which machine you think would suit you and your crafty lifestyle the best.
We hope you found this article helpful.
If you enjoyed this article, you might like our post 'How Much Does 1 Gallon Of Paint Actually Weigh?'.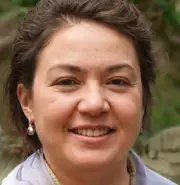 Latest posts by Liz Miller
(see all)