If you have a few old pairs of socks lying around and are thinking about heading to the store to buy a few more.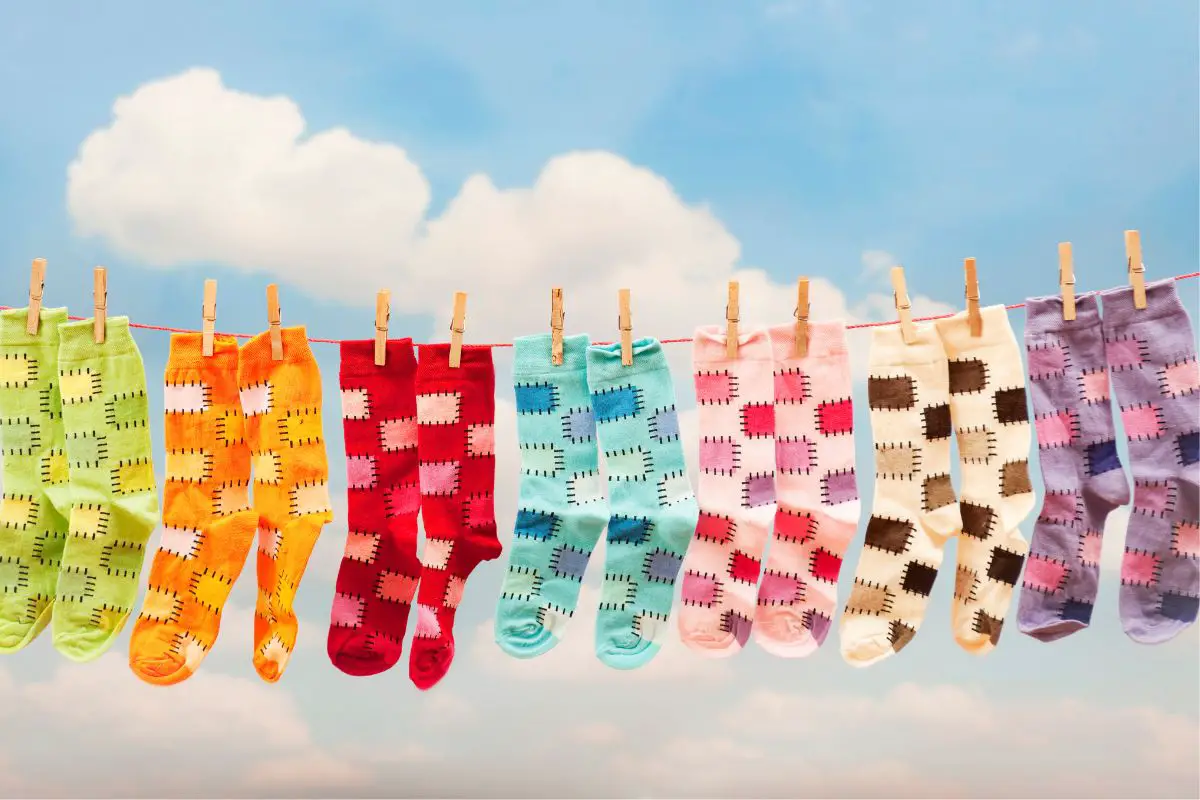 It could be a much better idea to sew a few pairs yourself instead, especially since it can be done easily and will allow you to express your creativity and imagination through your clothing. 
The good news is that there is a great mixture of vibrant and more relaxed patterns out there to try out, and we're going to look at some of the very best today so that you have a good template to start with. 
The pairing of light and dark blue yarn that is used to make these mermaid-themed socks makes them incredibly vibrant but still not too in-your-face since the lighter portion near the top of the socks is still relatively relaxed in its tone (see also "Make A Yarn Pom Pom At Home"). 
These are the perfect socks to wear during the warmer months of summer or spring and they go great with a pair of sandals. 
It doesn't matter whether you're a beginner or more experienced when it comes to sewing (see also "Best Sewing Books For Beginners"), these socks can be made very easily and will only require a US size 1 needle and around 400 yards of light and darker blue-colored sock yarn. 
Cute, quirky, and perfect for lounging around the house, these orange and blue socks have a stripy pattern that is very cozy and playful in its design, and because the pattern itself isn't too complex, you will only need to have a small amount of prior experience to craft these socks. 
This wonderful pair of socks can be sewn together in no time at all, and while you won't need too much equipment, it can be worth using a blocking board if you have one, just to make sure every shape is precise and accurately placed onto the socks. 
While some of us may enjoy throwing on a pair of bright and colorful socks on those warm summer afternoons, they don't always feel as suitable to wear on those dark and gray mornings when the sun has barely risen and you've just woken up.
That's why you always need a slightly more neutral-colored pair of socks to match the atmosphere outside, and these rib-style socks are the perfect pair, containing a slightly darker but still fun mixture of colors that are perfect to put on for those lazy coffee mornings.
These white and thick socks are guaranteed to keep you warm and comfortable when the colder months roll around, and the pattern on the socks is tailored towards beginners.
So even if you have a limited amount of experience in sewing or if you've never even picked up a needle before, you will still be able to make these socks very easily. 
Many people will make these socks a little bit higher up the leg when sewing them and sometimes even extend them up to the knee so that they can match certain winter outfits.
The pairing of the pink and cream colors used in this design help to give the socks a very cute and soft aesthetic that can be worn at any time of the year when the sun is shining outside and you're feeling a little colorful.
You can sew these socks in any size that you like, so while you can make them just for yourself, why not make a pair for some of your relatives and friends too?
We can guarantee that anyone who receives these adorable socks as a gift will love them as soon as they lay their eyes on them for the first time.
If you would consider yourself a fan of cats, you will definitely want to try sewing these socks which feature the feline companions dotted around both the bottom and the top end of the socks to make their design as cute as possible. 
Sewing the cat symbols is a lot easier than it first sounds, and once you do it once or twice, you will quickly get the hang of it and can place them where you feel they would look the best so that you can express your love for these small and loveable pets through your socks. 
Summary
Sewing a pair of socks can sound a little daunting at first, especially to people who may not be very knowledgeable in sewing and needlework, but once you get the hang of it and start sewing multiple pairs of socks at once, it can save you a tremendous amount of money. 
Use these brilliant sock designs as your template, and feel free to add any extra colors or icons that you think would express your personality the best.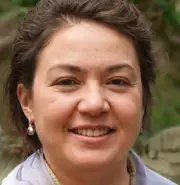 Latest posts by Liz Miller
(see all)