Men's sewing patterns are rare, but one of the easiest patterns to find is available for men. Usually, T-shirts are the most popular design for men, as they are gender-neutral.
However, you can also find shorts available for men to wear, especially when the weather gets hotter.
To help you, we've found a selection of men's shorts patterns that will save you from worrying about buying shorts that fit.
If you want a pattern for sweatpants and shorts, this is perfect for you. This design is best for advanced beginners; these shorts include everything you need.
You have a back pocket for your phone, deep pockets, and folded cuffs for style. Ideally, you will need some French Terry fabric, elastic, and ribbing for the waist.
Essentially, you'll also need thread too. This design is perfect for teens and men and offers comfortable shorts to lounge in. 
For beginners, you can make a pair of basketball shorts that you can knit or weave (see also "How To Make Linen Bloomer Shorts"). You can customize the design to include stripes and piping to make it more unique, and they'll also reach the knee.
The tutorial will also include advice for color-coded pattern pieces and a cutting guide for any rectangular pieces. These sizes will include boys and men, so you can use this pattern for years. 
These Hampton Shorts are perfect for men and teenagers, especially in summer. You will need lycra for the waist or any medium-weight cotton knit.
There are large pockets for keeping your items and a drawstring for any additional support if you size up. If not, it doesn't clash with the design.
You'll find that you can use a variety of fabrics for this pattern, and if you don't want to use a drawstring, you don't have to. 
You'll find that Trigg shorts are an essential, casual pair that will finish above the knee. Two length options are available, and you can make them from linen, hemp, Tencel, chambray cotton, or denim.
You can also use patterned fabric, and it's best to ensure you wash the fabric before you use it so you don't need to worry if it shrinks.
The sizes are available from A to M and are so easy that even beginners can make them. 
Board shorts are perfect for anyone who wants to go to the beach over the summer (see also "Posh Beach Robe Tutorial"). While they aren't for beginners, this pattern is better for intermediate-level students.
You can include an optional sunglasses loop so that no one loses it. There is also a side pocket with a zipper closure so you won't lose any of your belongings.
You will need a board short fabric to make this, and you will find it available in sizes from S to XXXL. 
Cargo shorts are perfect for the summer and anyone who needs to work in the summer months. You'll find there is a front zipper available, along with welt pockets.
There is a video tutorial available if you get stuck. Ideally, you can make these shorts with sturdy cotton, linen, canvas, denim, or other materials for traditional pants.
You can also include optional back reinforcement. However, the size chart may need to be adjusted downwards, as some customers have noted they're too large a size. 
These Wooster shorts are drop-crotch cargo shorts with optional back pockets. You can use color blocking and print mixing with fabrics, which are better for bottom-weight fabrics.
These are better for advanced beginners with prior experience making shorts. You'll find they're suitable for anyone sized between XS and 2XL.
These are a more fashionable option for anyone who wants to wear cargo shorts in the summer. You can have fun with this pattern and even use them with patterns to create something unique. 
Dylan shorts are perfect for any active man in the summer. You can adjust these patterns for swimming shorts initially made for hiking and swimming.
These shorts sit low on your hips and have two deep pockets. There is a seamless inner leg area, and there are eyelets in each pocket to allow the water to drain after swimming.
There is a Ladderloc and webbing at the waistline, making them perfect for anyone into adventure sports. If you want multi-purpose shorts, consider investing in this pattern. 
Summary
We hope that you've found these patterns useful for your next project and that you have fun designing your own shorts.
There's nothing better than creating your own bespoke clothing, and you can always recycle the pattern to use it again if you've outgrown the shorts.
If you're looking for other patterns, consider checking out our other posts for further inspiration.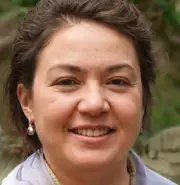 Latest posts by Liz Miller
(see all)