If you're looking for a fun and rewarding DIY project to kick off the holiday season, consider making Christmas stocking kits! 
Stocking kits make it easier for sewers of all levels to create magnificent stockings that make Christmas even more special.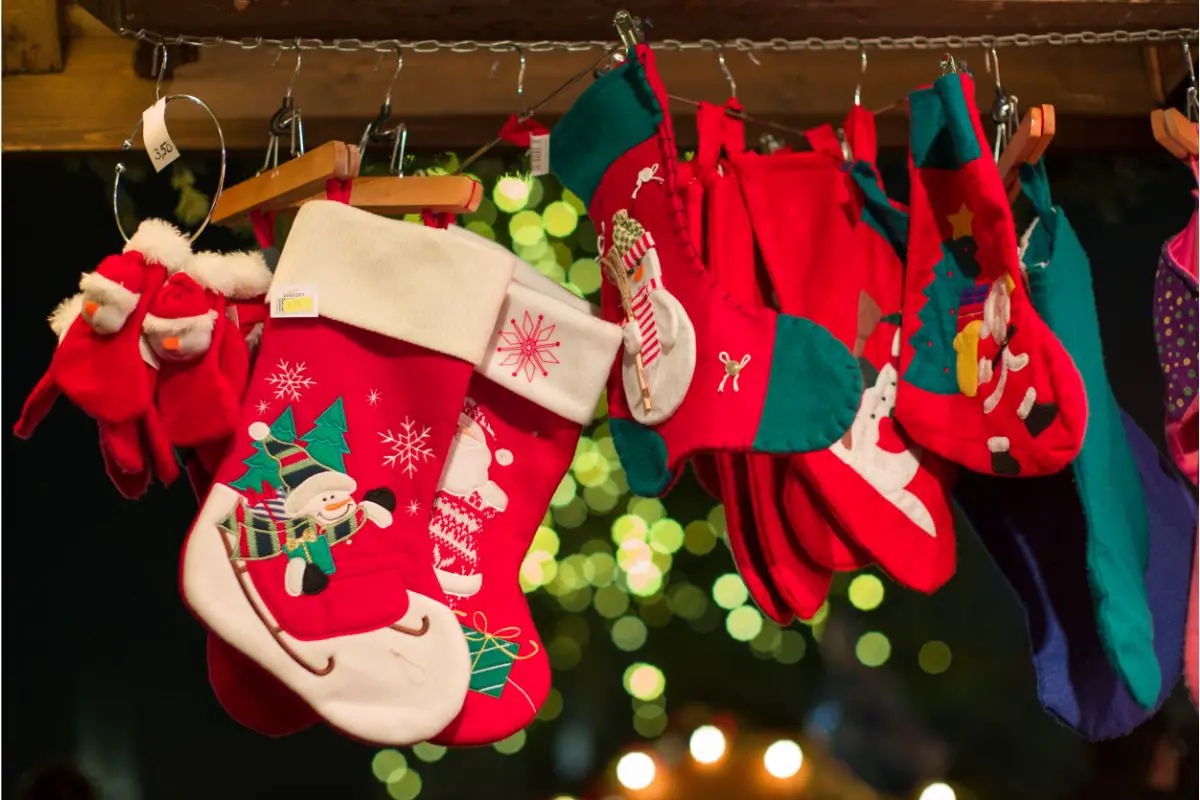 Here are some different types of Christmas stocking kits to sew and what makes them unique.
Pre-Printed Fabric Kits
Pre-printed fabric kits come with everything you need except the stuffing. Each panel of fabric comes printed with festive holiday designs, so you don't have to worry about getting it right the first time.
The instructions provide detailed instructions on how to assemble and finish off your stocking.
Patchwork Fabric Kits
Patchwork fabric kits are great for those who want to try their hand at creating patchwork designs without having to purchase a lot of fabric. 
You can choose fabrics in colors and patterns that match perfectly, or mix and match seasonal colors into unique designs that reflect your own personal style.
Monogrammed Kits
Monogrammed stocking kits offer experienced sewers the chance to customize each stocking with initials or messages from family members. 
The pre-cut pieces included in these kits allow you to add a beautiful personalized touch to one or several stockings for winter décor in your home or office space.
Quilted Kits
Quilted stockings are a classic holiday favorite, easily created by combining small squares cut from coordinating fabrics together into a patterned design. 
Timeless yet modern quilted stockings can be completed quickly, as most of these projects require only basic piecing and machine quilting skills.
Novelty Kits
Novelty stocking kits are great for creating whimsical stuffed versions of Santa Claus, snowmen, reindeer, angels, and other traditional Christmas figures sure to brighten up any hearth or mantelpiece this season! 
These projects involve just a bit more work than traditional stockings because they require purchasing components separately, such as the felt hats (see also "How To Make A Flat Cap Hat") and 3D noses used on snowmen or angel wings used on guardian angel-themed stockings.
But they are well worth the extra effort and are a creative addition to your Christmas decorations. 
If you don't want to take the easy option and buy a stocking kit, then why not try making your own? Here's how: 
Gather Your Materials
The first step in creating a Christmas stocking is gathering all the necessary materials. You'll need fabric for the lining, lining material for the cuff, and fabric for the main body of the stocking. 
Choose colors that compliment your Christmas decor, or pick festive patterns to truly capture the holiday spirit.
Additionally, you'll need thread, bias tape (for making seams look neat), an iron and heat transfer vinyl (if desired).
Mark Out Your Template
To make sure everything lines up properly during assembly, it's important to draw out a template on paper before working on your fabric pieces.
Consider leaving extra space around each edge, so you have plenty of material to work with as you sew them together. 
Make sure you include any decorations or patterns on your template that you plan to use later on when embellishing the finished product.
This step isn't necessary if using a kit, but highly recommended if attempting a homemade pattern!
Cut Out Fabric Pieces
Once you have marked out your template, it is time to cut out all of your fabric pieces from both lining material and main body material.
It is essential to make sure each piece is exactly as big as needed otherwise, it won't fit together properly later on in assembly. 
There will likely be multiple pieces of fabric depending on how many details or embellishments are included in your design, so take care when cutting them out – attention to detail goes a long way here!
Embellish With Heat Transfer Vinyl (Optional)
After cutting out all of your fabric pieces, it's time to decorate!
If desired, use heat transfer vinyl to add custom designs or text onto some pieces before assembling your project completely (especially if planning on gifting these stockings!).
Heat transfers vinyl layers easily onto fabrics and can transform even plain looking stockings into beautiful works of art with minimal effort.
Take some time to add decorations and embellishments such as ribbon, sequins, beads, and buttons. You can get very creative here – feel free to use your imagination! 
Assemble Your Stocking
With all of your fabric pieces ready, we can move onto assembly where everything will start coming together into its true form! 
Start by laying two matching pieces' face down then placing one piece at an angle facing up in between them-this will form the top part of the stocking which should be slightly narrower than its opening (the bottom). 
After securing this shape using basting pins, grab your iron-on bias tape and iron it over the seam – this will give each corner structure and ensure nothing shifts around during sewing; repeat this process for any difficult shapes included in the design such as toes or ears!
Finally, finish off this stage by attaching decorations like bows-just securing in place without overlapping any underlying fabrics should do the trick here, so go ahead get creative!.
Congratulations – your Christmastime creation has been completed! Hang up your masterpiece either near an open fire during chilly winter nights or wherever else there's enough room. 
Benefits Of Making Homemade Stockings 
Homemade Christmas stockings are a great way to make unique and personal gifts for your family and friends this holiday season.
As we've seen, with the right materials, you can customize these to fit your needs and create something special for your loved ones that will be treasured for years to come.
Here are some of the benefits of making homemade Christmas stockings:
Economical
Making homemade Christmas stockings is often cheaper than buying generic ones from a store; all you need are supplies like fabric, thread, needles, and scissors which can easily be found at an affordable price at any craft store.
Personalized
Homemade stockings allow you to personalize them for each recipient by adding initials or a name in fabric paint or embroidery so that everyone knows whose stocking is whose!
Environmentally Friendly
Making your own stocks from scratch is a much more eco-friendly option than buying premade stockings that may have been produced in factories where chemicals were used in their production process.
A Fun Project To Do Together
Another great benefit of making homemade Christmas stockings is that it can be a fun project to do with kids (see also "Best Singer Kids' Sewing Machines")!
Not only will they love helping out with decorating, they'll also learn valuable lessons about crafting and DIY projects while creating something beautiful that they can be proud of.
Conclusion 
Making homemade Christmas stockings is a great way to make unique and personal gifts for your family and friends this holiday season.
With the right materials and supplies, you can create something special that will be treasured for years to come.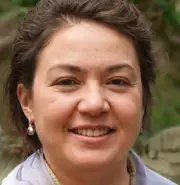 Latest posts by Liz Miller
(see all)