You might not think that having a Christmas tree skirt is necessary, but it really can liven up what might otherwise look like a very drab centerpiece.
These come in all different shapes and patterns and can really liven up your living room on the yuletide season.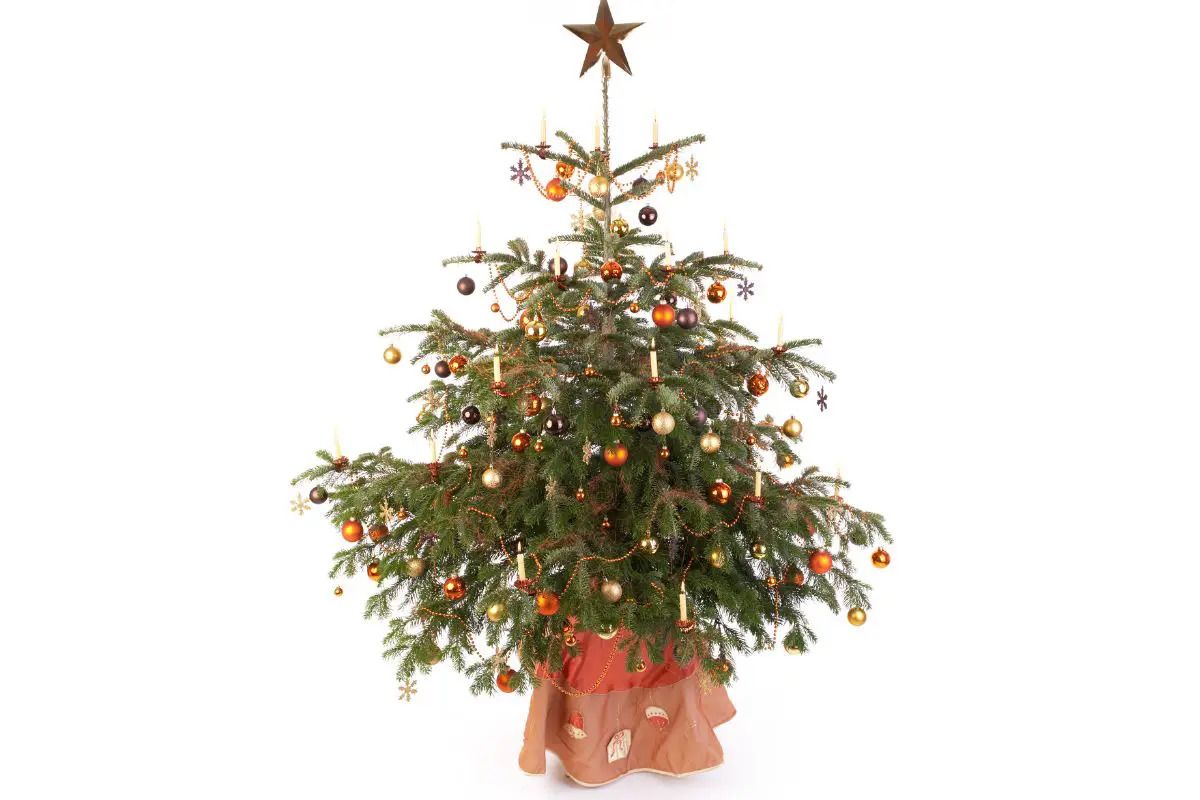 The best thing about having a Christmas tree skirt is the fact that you can sew your own!
That's right, with just a handful of materials, you can be sure of creating an atmosphere with a lot of color and some very jazzy patterns.
So how can you make your Christmas tree skirt sewing pattern? What patterns are available to you? What are the best materials to use for a Christmas tree skirt?
Well, we have all of the information you need to liven up your Christmas tree this year.
12 Best Christmas Tree Skirt Sewing Patterns
This first one contains all the classic hallmarks of a Christmas decoration: green trimming, white lace with plenty of deep red that will remind you of Santa Claus.
This design is classy and will be perfect for any back-to-basics Christmas holiday vacation.
This is another Christmas tree skirt that is decked out in all the colors of Christmas.
It comes with a shifting pattern design that alternates between white, red and green to create that Yuletide motif.
You can be sure this one will complement the colors and the trimmings of any tree.
This is a very simple design for anyone who has just started sewing.
This has a scalloped edge with some patterned quilting that you might not associate with Christmas but will certainly brighten up your living room on the big day.
This one features a lovely pattern that will resemble the star in the nativity. It comes with a bow in the center that you can tighten around the stump of your tree.
This pattern is neat and comes with some beautiful red snowflakes around the edges.
If you like your dogs, then you will certainly be hooked by this design. This is a beautiful design of some cute smiling corgis, all of them decked out in their Christmas finery.
This is one for anyone who wants to push their sewing skills to the maximum, so make sure you have experience before getting stuck into this one.
Why not have Christmas trees emblazoned on your Christmas tree skirt?
With plenty of Christmas tree patterns and lush green and red colors, this will get you in the Christmas mood weeks before you have put up your tree.
This is one that you can use as a template for a lot of other far more complicated designs. This has patterns like Christmas trees and candy canes, which are hallmarks of the yuletide holiday.
This also comes with some cute polka-dot bows that tie the whole thing together.
This is probably one of the most tasteful and sophisticated designs that we have, you could surely hand this one down to your children and grandchildren if you keep it in the right condition.
The greens and red will really match your trimmings.
Christmas is all about Christ, so why not celebrate this religious holiday with a scene from the nativity?
This is a very tasteful design, with a darker color around the edge to represent the night sky.
If you suspect that it's going to be a white Christmas, then why not celebrate with this cute snowman motif?
This is great if you have children, although the white pattern might not be the most wine-friendly color to use.
This next one comes with an incredibly detailed Christmas bauble pattern, which is perfect for anyone who prefers an understated yet classy Christmas.
This also comes with a green laurel around the edges, which will match any laurel designs you have around your living room.
Finally, we end with a very striking design, coming in shades of red ranging from bold to mild.
This is great for matching with a primarily green tree, although the whites in the spaces will also match any gold baubles that you have.
Conclusion
Hopefully, some of these Christmas tree skirt sewing patterns have given you a better idea of the types of designs you can have during this time of the year (see also "Tunic Sewing Patterns").
Make sure you have a decent level of sewing ability before attempting some of them.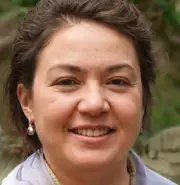 Latest posts by Liz Miller
(see all)