Halloween is a great time to get dressed up and decorate your house in all sorts of spooky ways. If you are a keen sewer you might have considered making your costumes or anything else that is Halloween-related.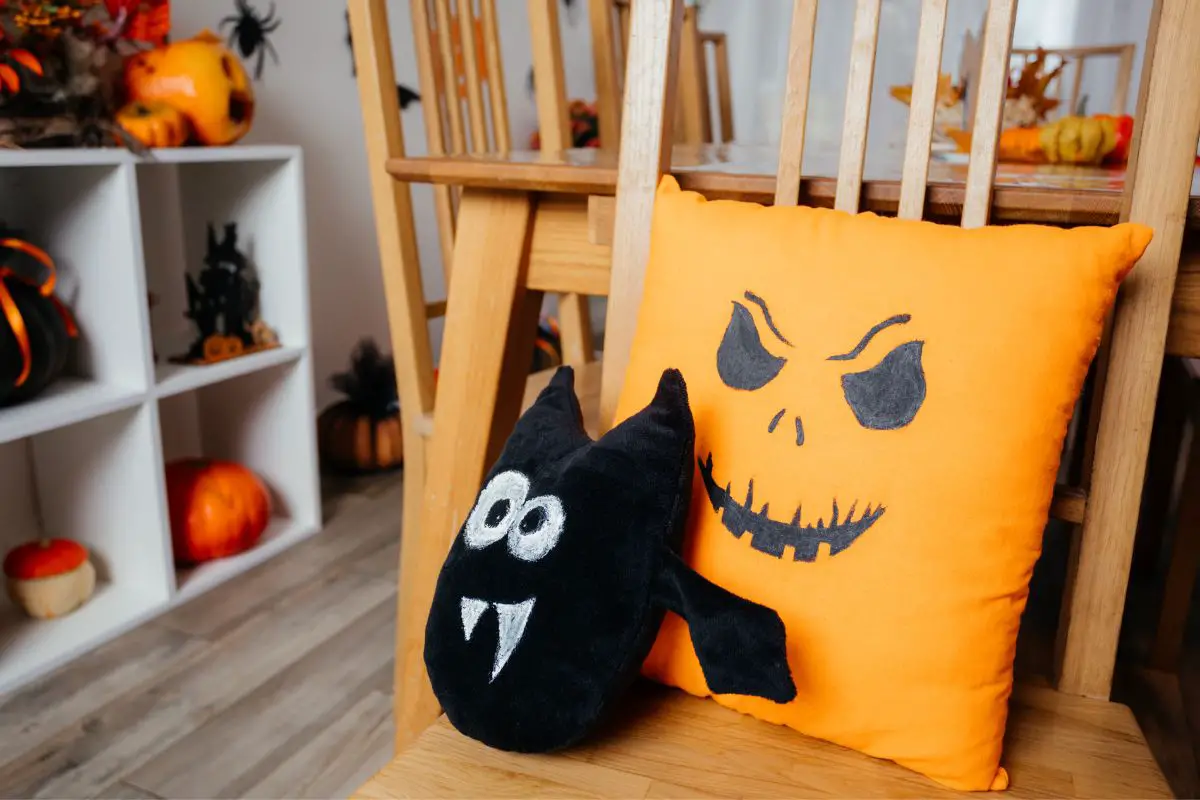 Your sewing skills can come in quite handy here, as you can save yourself some money and make more personal items with a spooky theme. There are a lot of Halloween-inspired sewing patterns out there that you need to give a go.
In this article, we have collected the 10 best Halloween sewing patterns that you need to try out for yourself. 
The best part of Halloween for a lot of children is that they can go knocking on all their neighbors' doors for candy. However, they need something to collect all their treats in, thus why not make them their treat bag?
This is a super simple pattern you can assemble in an hour or two. It is up to you what fabrics you use. The owner of this pattern suggests you could match the fabrics to whatever your little ones are dressing up as.
Hence, you could make a different bag every year to match their costume.
Overall you will create quite a large bag, but you could change the dimension of the bag if you wish it to be smaller. You can use this bag year after year for collecting those special Halloween treats.
To make it more personal, you could add their name to the bag or stick with the word treats. 
Nothing screams Halloween more than witches and these witch boot bags will be loved by all. If you are having a Halloween party you can use these mini bags to place treats inside. However, due to their size, they also make great silverware holders. 
This is a straightforward pattern to follow, and there are well-explained steps for you to obey. You can go wild with the material patterns that you decide to use. Everyone will know what they are as soon as they look at them. 
Whether you are looking to add something spooky to a side table or you are hosting a Halloween party, this table runner could come in handy. This pattern uses 5 different black fabrics with different designs and then each end features an orange ruffle. 
This table runner screams Halloween from the colors alone. It is the perfect sewing project to have a go at if you want to try a more complex project. All your guests will be impressed when they learn that you created this beautiful runner. 
All the intrusions are well explained, with detailed images to support you as you complete this sewing pattern. You can't go wrong with this pattern. 
Since you are a keen sewer, you know the importance of having a pincushion to place all your loose pins into. This pumpkin jack-o-lantern is constructed from 6 small pieces of felt.
Since the pieces are small, it can be a little tricky to ensure that all the pieces line up. Thus, you must take your time. 
However, due to the smaller size, this pincushion will take you a matter of minutes to construct. You could create a little army of pumpkin pincushions that you place around your house to be part of your Halloween decoration. 
Get your youngest Halloween ready, by creating a Halloween bib to use around this time. This pattern helps you to create a bib that contains adorable pumpkin and ghost characters.
Then the outside of the bib is enclosed in an orange ribbon, which you also use to secure the bib onto your baby.
This pattern is a lot of fun and even comes with tips alongside the instructions to help you even more. Everything is well explained, and this pattern should only take you an hour to make at most. 
You could alter the characters that are sewn onto the bib. For instance, you don't have to add pumpkins and ghosts, you could add a bat or a zombie instead. 
This cat zipper pouch is perfect for keeping smaller things safe, and you can easily attach it to a bag. What makes this pattern so good is that each step is broken down with images. Thus, even if you are new to sewing you will be able to follow these instructions. 
Don't be scared of adding the zipper, as it is a lot easier than you may first think. There are detailed diagrams that help show you what each step means.
This will become a treasured Halloween-inspired keepsake that you could keep on you all year. Or you may just bring it out for Halloween. 
If you don't want to completely dress up, but you still want to get into the Halloween spirit, then why not create this bat-inspired apron? You could greet your trick-or-treaters at the door wearing this, and you can feel proud knowing you made it all yourself.
This pattern is more suited for intermediate sewers, but anyone could give it a go since the steps are simple.
What makes this pattern a bit of a challenge is that it is fully lined, and contains adjustable ties and two pockets. Thus, there is a lot of work that will go into this pattern.
While this pattern focuses on bat decorations and materials, you could choose any decor that you like. You could easily make this pumpkin-inspired apron instead. 
Halloween is all about dressing up, but you don't have to go full out if you don't want to. Instead, you could create this simple but effective skirt. 
This spider skirt could be used as part of an array of costumes. Whether you want to be a spider lady, a cat lady, or even a pumpkin lady. This skirt can work with so many costume ideas.
This Halloween skirt will become part of your costume year after year. 
It requires 2 yards of black felt and orange felt. However, if you can't get your hands on felt, then you could try this pattern with cotton instead.  This could produce a much more lightweight skirt. 
Are you the kind of person who wants their pillows to match the time of year or season you are in? When Halloween is approaching, why not create these super fun and easy face pillows?
These pillows are perfect for any child's bedroom, or you can put them in your living room. 
This pattern is for 16-inch pillows, but you can easily make bigger or smaller pillows by adjusting the pattern. Also, it is up to you what colored fabric you choose. This pattern creates a pumpkin, Frankenstein, cat, and ghost pillows. 
There are plenty of tips to follow in this pattern that can help you to make a pillow that is more suited to your preferences.
In addition, there are also tips on the kind of fabric you could pick. Hence, you have a lot of freedom with this pattern and it's so simple to complete. 
Are you or any of your little ones planning to be a witch this year, then you need to make sure you have the iconic witches hat. This pattern will fit a child between the ages of 3 to 8. Although, you can modify the design to make it bigger for older children.
Overall, this is a very straightforward pattern. You require very few supplies and the results are always eye-catching. You must use a stiff material such as felt, otherwise your hat won't have the pointed shape that you are after. 
With that being said, if you use a less rigid fabric, then this witch's hat could turn into a magician's hat. This is perfect for anyone dressing up as Gandalf from Lord of the Rings. 
Conclusion 
Halloween is a great excuse to dress up and eat way too much candy. However, if you love to sew there is a wide range of patterns out there that you can use to get into the Halloween spirit.
From making your costumes or clothing to creating spooky decorations. There is so much you can create. 
We hope you have enjoyed this article. We have provided you with the 10 best Halloween sewing patterns that you need to try. Hopefully one of these patterns has inspired you to get your sewing machine out and to create something spooky.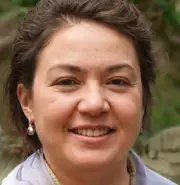 Latest posts by Liz Miller
(see all)