Barbie dolls have been around since the 1950s, and remain one of the most popular toys even today. Kids love playing with the dolls, dressing them up, and creating their own stories and games with them.
If you have your own child, then you may find that they have many different Barbie dolls and always want new ones because of the fun editions and cool outfits that they come with.
Well, you don't have to keep spending on new dolls all of the time, you can sew new clothes for them to play with!
Unsure where to start with making miniature doll clothing? We can help you. With this guide, we have 14 of the best Barbie doll sewing patterns to try out.
Everybody loves surfing…so why not make a surf-inspired wardrobe for your Barbie dolls? This is a PDF of a vintage Barbie doll outfit sewing pattern.
You can make swimsuits for Ken, Barbie, or any doll. With shirts, summer outfits and pants, this is a great option for dressing dolls up for summer.
It is a French PDF template, but you can still follow the instructions to make the cutest clothing for dolls.
The instructions are in French, but the pattern and layout pieces have English on them too. With 26 pages and many options to choose from, it is a really cost efficient option.
You will receive a PDF file with sewing instructions for each pattern, and you can download instantly after purchase.
If you would prefer instructions in English to make it simpler, then try this vintage 1980s Barbie clothing sewing pattern.
With 8 different outfits to choose from, you can make a range of dresses, skirts, and tops for Barbie dolls.
This pattern includes templates and instructions for sewing clothes for dolls 11-½", and you can download the pattern instantly to get started right away!
If you want something a little more modern, then you can try making these t-shirts and leggings combos for Barbie dolls.
This pattern is for the newer 'curvy' Barbie doll size. You will learn how to make capri leggings, long leggings, shorts, long sleeve t-shirts, short sleeve t-shirts, and tank tops.
This pattern is perfect for beginner sewists, but you do need to be comfortable sewing smaller pieces due to the size of the dolls.
With a list of supplies needed, pattern pieces, and detailed instructions, this pattern is a great option!
If you are looking for a range of different outfits to sew for Barbie dolls, then you will love this sewing pattern. With casual, everyday outfits, and a few occasion-wear options, this pattern has it all.
With 10 outfit patterns to choose from, you have a range of different styles and patterns to try. This is an English PDF pattern, perfect for Barbie dolls that are 11-½ inches.
You will receive a PDF file copy of the vintage patterns, sewing instructions, and 29 pages of in depth resources to help you get started.
Love the beauty of sixties fashion? Why not make some 1960s inspired Barbie doll clothing? This vintage pattern is actually from the 1960s, and helps you create outfits inspired by the era.
This pattern is designed for dolls that are 11-½ inches, and comes with templates, instructions, and 17 pages of patterns.
There are 7 different outfits to choose from, so your child will have a range of new dresses to play with.
Kids love projecting their dreams and hopes for the future upon their toys and dolls. Some kids want to be doctors, whereas some want to be princesses and dancers.
With this pattern, you can give your child a range of new outfits for their dolls.
The pattern comes with instructions for making scrubs for Ken and Barbie, an ice-skater outfit, a fashionista, a dancer, and tuxedos and ball gowns. The opportunities are endless.
With 35 pages of sewing instructions, layouts, patterns, and more- you can make your own versions in no time at all.
Vogue is a big name in the fashion industry. If you have a child that loves pretending that their dolls are on the catwalk, then you can start making some of these vintage 1960s outfits.
With two evening gowns, dresses, skirts, coats, gloves, hats, and even a ski-outfit, you can make a whole new wardrobe for Barbie dolls.
We absolutely love this pattern. It creates a chic Barbie dress that is reminiscent of Marilyn Monroe in the 50s. With an English PDF template, you can make this stunning summer dress for dolls that are 11-½ inches.
You will get templates and instructions, with 4 pages of a step by step guide to follow. It is not as easy as it looks, but intermediate sewists should have no problem at all!
If your child loves dressing up like their Barbies, then these sparkly outfits will be great for a party.
It is vintage from the 1980s, and is a Spanish PDF template, so the instructions may not be as simple as you first thought, but you can still follow the images and guide.
You will receive 13 pages of sewing instructions as a PDF file, and patterns to make this dress for yourself. There are multiple patterns to try, from a wedding dress to formal gowns, and everyday outfits.
If you want to create truly glamorous ball gowns for Barbies, then this pattern is for you. It is another vintage pattern to make three 1930s doll outfits.
You will learn how to make a stunning negligee, a day outfit with a jacket and skirt, and an evening gown with a stole. With 26 pages of instructions, it is a little more complex, but the results are divine.
This sewing pattern provides wedding day and occasion outfits for both Barbie and Ken.
It is an English PDF template for dolls that are 11-½ inches to 12 inches. With 28 pages of instructions, and multiple outfits to make- it is a great option.
Many children are obsessed with princesses, princess gowns, and the whole fairytale storyline. Now, you can create a stunning princess dress for Barbie dolls with this pattern.
This pattern is for dolls that are 11-½ inches, and comes with 11 pages of instructions. This outfit is a real show-stopper and Barbie enthusiasts will love it.
We have shown you a lot of intricate and interesting vintage patterns as they are just so beautiful, but if you want a simple wardrobe refresh for the modern doll, then we have some patterns for you too.
This pattern creates dresses for regular Barbie dolls, with step by step instructions, photos and tutorials to help you through the whole sewing process.
The difficulty level is medium, but a confident beginner could also make these dresses easily.
With an instant download, you can get started today!
Nowadays, we also have curvy Barbies that better represent women's bodies.
If you want to make clothing for these types of Barbie dolls, then you can use these sewing patterns. You can learn how to make a cute sundress or a jumpsuit for the dolls!
You will receive two PDFs for each pattern, with step by step instructions and photos to help you through the process.
The files are instantly downloadable, and come with English and Spanish instructions. Choose your own fabric and update your Barbie dolls' wardrobe to suit the style you are looking for.
Final Thoughts
To summarize, you don't have to keep buying new Barbie dolls to get the new clothing. You can use Barbie doll clothes sewing patterns to update and refresh your dolls' wardrobe!
From vintage sewing patterns from the 1930s, 50s, and 60s, to trendy new outfits, this guide has so many different styles and options to try out.
Barbie has been a staple of many childhoods through the decades, and has become a world renowned toy.
With these sewing patterns, you or your children will have new items to play with that are homemade with love, instead of store bought!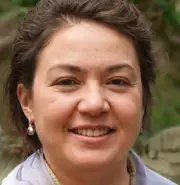 Latest posts by Liz Miller
(see all)