You can never have too many bags, since they always come in handy. In addition to this, bags come in all shapes and sizes. Therefore, you can have a bag for any occasion or event.
They are a great way to express your style and can say a lot about who you are as a person.
A purse or bag is one of the first things a lot of sewers have a go at making. There are a lot of different patterns out there, which can suit beginners and the most skilled sewers. If you fancy creating your purse, then you have come to the right place.
In this article, we have collected the 11 best handbag sewing patterns that we believe you will love to try out yourself. 
Two pillowcases were used to create this airy and lightweight tote bag. That is the only fabric needed to make this bag.
In addition to providing step-by-step instructions for making this lovely and useful handbag, this pattern also includes a bonus tutorial and templates.
You can choose from a hummingbird, a lotus flower, a bird on a branch, a tree, a star, and a maple leaf for adding lovely stenciled decorations to your bag.
Create one for yourself, and after realizing how simple it is, you'll create several for each of your pals.
You could make this bag using just one fabric. Or you can do what the owner of this pattern has done and use two to three contrasting materials to make an eye-catching design.
This bag makes the ideal day bag, which you can take with you on the go. It is also perfect if you need to take a large bag with you to work.
With this bag, denim material is advised to be used for the exterior. This helps to make the bag robust and durable against external factors. Also, there are two ways in which you can carry this bag. Either with the top handle or wear it over your body with the strap. 
On the outside, this bag can look intimidating to complete. However, this pattern is well explained and broken down with supporting images. Thus, anyone could give it a go. 
This bag has various uses. With the help of insulating batting, this fabric lunch bag is capable of keeping your food either warm or cold. 
Of course, it can be used for more than simply lunch or snacks. It also makes an adorable little purse. Use it to store specific goods like makeup or toiletries within your luggage.
Overall, this pattern will help you to create a 7 × 8 × 6-inch bag. What many sewers enjoy about this pattern is that it is fat-quarter friendly. However, this only applies as long as your material isn't directional. Otherwise, you will need to use a cotton fabric. 
Only one pattern piece is needed to make this bag, making it incredibly simple to make.  Anyone with basic sewing abilities can make it.  
The finished bag is ideal for daily usage. As the name suggests, this bag is reversible. Thus, you can choose two contrasting fabrics and they work well together. Each day you can decide which side you want to show. 
Also, it is up to you on the type of fabric you use. Heavy fabrics offer more structure but lightweight cotton is more flexible.
Any beginner should start with this bag.
If you are heading out for the day or going to the beach, then you are going to need a sturdy bag. This bag is perfect if you are heading to the pool or beach and wish to take a lot of stuff with you. 
This pattern asks for stiff interfacing, as this will help give your bag its desired rigid shape. In addition to this, the outside fabric should be quite durable as it will have to keep your belongings safe. 
This pattern is very well explained and offers clear images and instructions on how to draft the pattern yourself and how to put the bag together.
Since you are using thick fabric, you need to ensure you are using a heavy-duty needle. This is to ensure that it can make its way through these thick layers and not break. 
This tote has cut-out handles and is available in two sizes: small, which is perfect for a purse, and large, which would be perfect for a trip at the beach. If you'd want a slouchier bag, you can substitute Pellon Thermolam or fusible fleece for the foam.
A total of 23 step-by-step color images are included on the 9 pages of sewing instructions included in the PDF pattern. Thus, you are provided with a lot of support in helping you to complete this pattern.  
This is a super quick and simple bag that you could put together in an hour or two. It is just the right size to fit your phone, your keys, and a couple of cards. This will become one of your go-to bags, as it is so simple to throw over your shoulder. 
You don't require much fabric for this pattern, thus it is perfect if you have some odd cuts which need to be used up as well. With colored images, you can see how this bag is supposed to go together. 
This pattern is a step up from the pattern mentioned previously. Create this cross-body bag that has two main pockets. There is also an additional third slimmer pocket and a zipper pocket on the back of the bag. 
If you are someone who doesn't like to carry around a large bulky bag, then this cross-body bag is perfect for you. It has plenty of space for you to carry your essentials in. 
The pattern is a lot easier than it may appear. This is because you will be doing a lot of folding to create a lot of the pockets. 
The zipper pocket is optional, so you can leave this step out if you aren't ready to tackle zippers. Also, you can create your adjustable strap if chains aren't your thing.
Any fall ensemble will look great with this plaid flannel bag's modern classic style. It is a roomy bag that measures 22″ wide by 13.5" tall. It is created with boxed bottoms meaning you can carry a lot of items. On the sides, it has large pockets. 
For a good juxtaposition with the vertical grain plaid on the bag front, the side panels are cut on the bias. They have a little gap designed into the top that makes it simple to put your hand in there when necessary.
They also extend over to the front of the bag by about an inch.
This might be called a tablet carrier bag, but you could use this bag to carry anything inside. It is a great medium-sized bag when you need to quickly pop to the grocery store.
This pattern comes in two versions. What makes these versions different is whether you want to include a zipper.
The pattern that doesn't include a zipper is far easier and takes much less time to complete. However, if you are up for a bit of a challenge then the zipper version is the way to go. 
A really popular type of bag is a saddlebag. They are the perfect size for both adults and kids as they can fit in everything you need. This is a straightforward pattern that creates a bag that includes a flap closure and one zippered pocket.
The instructions are easy to follow, as everything is well explained and clear. There are lots of ways to decorate this bag to suit your style.
Additionally, there is a YouTube video that you can follow as you make this bag. Thus, you can use this as extra support if you get stuck at any point while making this bag.
Conclusion 
You can never have too many bags, and if you love to sew then you need to consider making yourself a bag. They are incredibly simple to make and all the patterns we have outlined above can be completed by anyone.
Especially, as they all feature simple instructions and clear images to help you along the way.
We hope you have found this article helpful. Now you have 11 of the best handbag sewing patterns that you need to try yourself.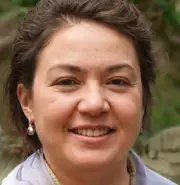 Latest posts by Liz Miller
(see all)