When it comes to sewing you can make literally anything, and that includes lingerie. This is often an area that not a lot of sewers will attempt. Manly, as they are typically put off by the slippery and delicate materials used. However, sewing lingerie, including bras, shouldn't be scary.
No matter your size or shape, there will be a bra or bralette pattern that is perfect for you. With this kind of sewing, you need to make sure that you get your measurements right. This is to produce a better and closer fit.
Read on to discover the 11 best bra sewing patterns that are out there for you to try.
The Black Beauty bra is a timeless underwired balconette-style bra with medium coverage. It has a straightforward, two-piece cup with a horizontal seam. There is also an external power bar/strap for added support and contour.
There are two view choices for this pattern. View A features an all-fabric version with fold-over elastic finishing and a double front strap detail design. Yet, view B provides a lace variant with traditional picot elastic finishing.
Extra pattern pieces and guidelines for an alternative foam lining are included with both views.
This is the ideal underwired bra pattern to establish itself as a mainstay in your lingerie drawer because it offers so many alternatives and special design elements.
This pattern comes with a 38-page fully illustrated instruction handbook and sewing pattern that can be downloaded as a PDF.
This pattern is perfect if you have any leftover materials that need to be used up. You can easily adjust the pattern to make the triangles either bigger or smaller to fit your body.
You can use any kind of material for this pattern, even including old clothes you wish to reuse. However, the fabric must have a bit of stretch.
Also, it is up to you whether you add a lining or not. Whether you put darts in is your choice, this will depend on what looks right on your body.
Each step of this pattern is broken down into small simple steps that appear alongside clear images. Hence, anyone can follow this sewing pattern.
The Darcey bra is a lovely, soft, comfy bra that is ideal for everyday use. This pattern comes with instructions for four distinct styles.
Also included are steps on how to add a lace longline, apply hook & eye tape to the bra, and cut lace pattern pieces symmetrically.
The pattern can be modified for larger or smaller cup sizes even though it is designed for a B-D cup.
On the Evie la Lùve YouTube channel, there is a tutorial showing you how to accomplish this bra. As well as one showing you how to make a lace longline.
This design is for intermediate to advanced beginners. Every step has a picture, so you can have a clear idea of what each step means.
In the Willowdale Bra, you can feel assured, safe, and secure. The Willowdale is an elegantly rounded full-frame underwired bra that features a 4-piece cup design for essential support and lift.
With over 120 sizes to help you find the perfect fit, the Willowdale is specifically made for larger busts. It offers half and full lace options for fabrics with little to no flexibility.
The upper cup adapts to the distinct shape of your breasts and takes into account variations in breast size.
This pattern includes 14 band sizes, 9 cup sizes, and a beautifully illustrated and comprehensive instruction book to help you.
Download this attractive underwired three-part cup bra for free. With this pattern, you may mix and match the materials of your liking to create a custom look while still receiving superb bust support. This is considered a great everyday bra.
This bra includes an under-wire, but you can miss this out if you don't want it. It's worth noting that if you don't include under-wire then your bra will have less support. Also, the final result won't be the same shape as pictured.
It is necessary to mention that not all the sewing instructions are completed. The only steps that are missing concern adding the elastic to the bra. Thus, you can still create this bra shape, and the owner has said they intend to complete the steps asap.
The Pin-up Girls' Sherri Partial Band Front Closing Bra Pattern is a gorgeously fitted lower-cut bra.
This bra can be worn without or with lace trim and with either a front closure or a conventional back closure. Both closure-type patterns are included for you to choose from.
Underwires are a necessary component of the support system for this pattern. Low-stretch fabrics are utilized specifically in this design to provide optimum support. While also delivering an aesthetically pleasing profile.
You won't want to remove the Banksia Bralette once you put it on. The distinctive slings divide the breasts and offer modest support. This pattern was created for larger bodies and a variety of cup sizes.
The wide coverage is cozy, useful, and stylish, and the edges are trimmed with delicate fold-over elastic.
You may sew the Banksia Bralette entirely on a home sewing machine using a zigzag stitch. Or you can use an overlocker or serger for certain parts of the pattern. The steps are easy to understand, and any beginners could take this pattern on.
This seamless T-shirt bra employs foam bra cups to offer undetectable shaping and support beneath even the tightest fitting clothing. The pattern is offered in various sizes, for any shape or size.
The steps of bra construction, which appear to be complicated, are made very plain and simple.to understand. This is thanks to the directions' expert illustrations and written instructions.
You can also be confident in this pattern, as it was approved by a specialist. Thus, you know this pattern won't let you down.
As a full-band bra, the Amethyst can be created with or without wires. For the most rounded appearance, this pattern has an offset vertically seamed cup, and the upper cup is shortened for the most lift. Many sewers adore the push-up appearance that this pattern provides.
The Amethyst is a heavily laced bra pattern thanks to the addition of lace edging on the bottom of the bra and on the top of the cups. The lace is also found on the straps.
You will be proud once you have completed this pattern, as not only does it look incredible, but it will make you feel confident.
The ideal strapless bra is the Esplanade bra. The bra stays in place while providing excellent support thanks to the foam cups and boned band.
Beautiful fabric designs and color or pattern blocking look fantastic on this long-line, bustier-style bra.
The cups are made with just three pieces and the frame is extremely stable. You can play with colors with this pattern. It has a straightforward booklet that provides you with detailed diagrams of how this pattern comes together.
Your breasts are held in place by the tight fit of the bra, which works by compressing your chest. Your fabric selections will ultimately determine how much support your sports bra provides.
You can sew your bra using a couple of interchangeable and optional components. This bra has an edgy look thanks to the wrap-around strap. While the mesh overlays add a little extra support. It is also possible to add a rear closure.
Although this pattern is fairly complicated, the Evie la Lùve YouTube channel offers explanations and photographs for each step, which makes it easier to follow along. This pattern also includes a 20-page booklet with full-color instructions.
Conclusion
On the surface, bras can look quite intimidating to sew, yet they are a lot easier than you may first think. It is just a matter of practicing and ensuring that you are using the right measurements for your body or the person that will be wearing the bra.
You have a lot of different bra options out there to choose from. Whether you are looking to sew a classic bra, sports bra, or strapless bra, there is a pattern you can use.
We hope this article has been enjoyable for you. We have provided you with 11 of the best bra sewing patterns that we think you need to give a go. Once you try one of these patterns, you'll wonder why you never tried to sew bras before.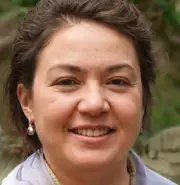 Latest posts by Liz Miller
(see all)