If you have a bunch of old jeans that are a little worse for wear and cannot be given away, then you can always repurpose them.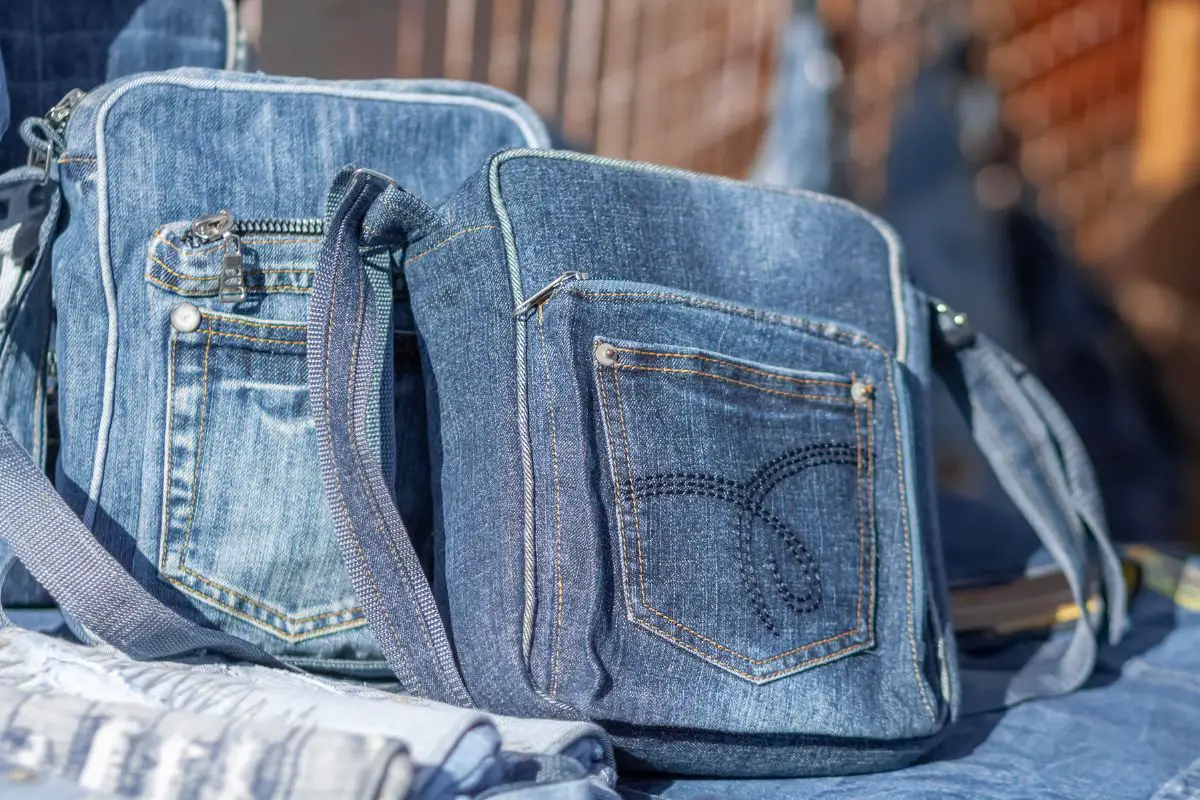 Jeans use up a ton of water to make, which obviously isn't very good for the environment. Because of this, you will not just want to throw your old jeans away.
If you are looking for some fun ways to reuse your once much loved jeans, then you have come to the right place. Here we take a look at 40 creative ways to repurpose old jeans. 
Whether your child needs a new lunchbox or you want something to take to work, this lunch bag idea is a must. 
A pretty keyring can be made for yourself, or as a small gift to someone. The feather is an easy project too.
Denim owls are a great project, especially if you like making toys or home decorations. They make a good gift too.
Whether the home office or the craft room, a hanging organizer is a great idea. We love the use of the branding in the middle. 
Denim is known for its durability. For this reason the fabric is fantastic as a shopping bag where you need durability and strength. 
This cute little wallet (or mini bag) uses the metal buttons as decoration. They make cute small coin wallets. 
If you want to repurpose jeans and make a reusable gift bag (see also "How To Make A Bingo Bag"), then this wine gift bag is it. It'll show you have taken extra effort too.
Not for the novice crafter, this upholstered chair cover is a dream project. People will be amazed with the outcome too.
Whether for a loved one or as an at-home decoration, these hanging hearts are very cute.
Instead of plastic, opt for a denim gift bow. They can then keep it if they wish too. 
Oven gloves are always a fun project. You may want to double or triple layer them for extra heat protection. 
Making a basket isn't an easy project, but it's well worth it, especially when made from denim. 
You can also make a denim gift bag. Not only can they be reused, but they show extra effort has been taken too. 
It doesn't matter if it's summer or fall, a door wreath always looks beautiful. Make one yourself by repurposing old jeans. 
This cute denim turtle makes a wonderful gift for someone who is turtle mad. It can be cuddled or used as decoration.
If you have a boring wooden frame, then why not use scrap denim to cover it up?
This pretty bracelet makes a unique piece of jewelry for a loved one. 
This hanging bird decoration can be used to fill your kitchen with spring vibes.
Denim is a durable material so can be used for a door mat. Plus, it washes easily too.
This worthwhile project turns old jeans into a case for paintbrushes. It looks amazing. 
You can easily create dog chew toys using denim. It is strong enough not to give way easily.
Using old jeans to make a book cover is a wonderful way to add some crafting to your reading. 
This backpack (see also "The Best Backpack Sewing Patterns") can be made for your children. It is simple to do and features a drawstring opening. 
If you want a rustic look at home, then this denim seat cover is a must. 
A denim makeup bag can look both beautiful and chic. Just add a zipper and you're good to go!
This crossbody bag is a great way to use old jeans to make something useful. 
Make small or large Christmas stockings by using an old pair of jeans. It's fun and personal.
Fanny packs are back! This will make a great gift for the teenage child who wants somewhere easy to put their cell phone. 
This cute baby bib is durable and reusable. It looks really cute with the pocket (to catch broccoli).
This cute art apron is durable and fun. It will wash easily too.
This unique item houses cutlery and napkins during dinner. It is a real conversation starter too. 
This easy project is great for anyone who is learning the basics of sewing. However, it also makes a wonderful house item. 
A desk organizer for the office or craft room is a must. Make it personal by creating your own. 
Keep all your travel necessities for the back seat passengers in this hanging car set organizer. 
This fun project is great for getting the kids involved. It will make a great decoration every year too. 
These gorgeous heart earrings are simple to make yet look amazing when worn. 
Make letter keyrings for friends and family. They make a great gift or stocking filler. 
Old jeans make a durable cat or dog bed that can be washed easily. 
If you can never find the remote, then you will with this couch organizer. 
This portable tic-tac-toe set is great for families and gifting. 
Final Thoughts
Now that you have seen all 40 creative ways to repurpose jeans, which ideas have stood out to you the most?
From making lunch bags and storage hangers, to pretty keyrings and shopping bags, you will no doubt be flowing with inspiration.
If you enjoyed this article, why not check out the rest of the website for project ideas and sewing guides (see also "Easy Sheer Plaid Top Sewing Guide").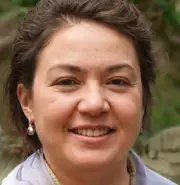 Latest posts by Liz Miller
(see all)