There are so many different sewing patterns out there for you to make your purse! It can be very difficult to choose the right one for you! If this relates to you, then you've come to the right place!
We've compiled a list of the most beautiful practical purse sewing patterns (see also "Comprehensive List Of Indie Pattern Companies") out there for you! 
Let's dive into the list of great purses that you can make today!
This pattern makes a perfect tote-style bag (see also "Easy Asymmetrical Bag Pattern Tutorial"). If you're looking to make yourself a new bag, or make someone a gift, then this pattern is perfect for you.
It creates a sturdy purse that is perfect for everyday use! This pattern works with a wide range of different materials, so you can pick and choose the one that works best for you.
This is a great pattern that makes a super simple wallet. If you need lots of space in your wallet to carry your coins, cards, and receipts, this is the perfect thing for you to make.
You are even able to fit your cell phone inside this wallet!
This coin purse is both pretty and useful. This product makes a great gift, and it doesn't take too long to make!
You will only need a few different materials to make this purse, and it will bring with it such character!
This is a great pattern that will give you some great techniques to make a purse with lots of different pockets.
To successfully make this purse you will need some excellent sewing and cutting skills. You will also need to do some hand sewing to make sure that the result is pretty!
This is a great pattern for a clutch purse. The template that is provided with this pattern is great, and it will take you through the process step by step.
This purse involved adding a recessed zipper and a wrist strap, so it can be a bit more difficult for beginners.
This pattern makes a great purse that will be useful when trying to use up your material scraps.
It is not too difficult to make, and you will have the chance to add as many pockets or extra compartments as you like!
This sling purse contains two exterior pockets that are sealed with zips. It also contains two different-length straps, including an across the body, adjustable strap.
The inside of this sling purse also contains pockets, meaning there is a place for everything in this purse.
This purse is perfect for holding all of your little treasures. The pod purses zip closed for security, but they are also able to be opened up wide to access whatever is inside.
They are perfect for storing little things.
This pattern shows you how to make a great purse. This is a more complicated pattern, as it involves installing a metal frame alongside the rest of the bag.
This pattern has two different sizes, so you can decide which size to make your purse!
This pattern makes a perfect purse for a little girl. The design is great, as it is just the right size for a little girl to carry around what she needs without it being too oversized for her!
The most exciting part about making a purse for a young girl is choosing the fabric! Choose wisely.
This sewing pattern will help you to make a beautiful Basket Tote bag (see also "Stuffed Cat Sewing Patterns"). This purse contains two interior pockets and perfect handles. It is a large back, meaning there is plenty of space inside!
This is a fairly easy bag to make, and it definitely won't disappoint. Choose your material carefully to ensure that it matches whatever outfit you plan to wear this clutch bag with!
You can change the size of this pattern to make a bigger bag if you would like to!
This is a very pretty purse that is super cheap and easy to make! It creates a perfect bag accessory which you can make even simpler if you already have some plain tote bags lying around!
All you have to do then is dress up your tote bag with some fabric and ribbon!
This is another great purse that is simple and easy to make. It is both pretty and practical!
This is another great purse, and the straps make this one stand out from the rest! This is worth a try!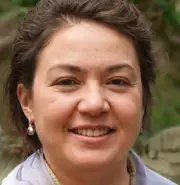 Latest posts by Liz Miller
(see all)