Button-up shirts aren't just durable but they are also surprisingly versatile. You can easily turn a traditional men's button-up shirt into a dress, skirt or tote bag.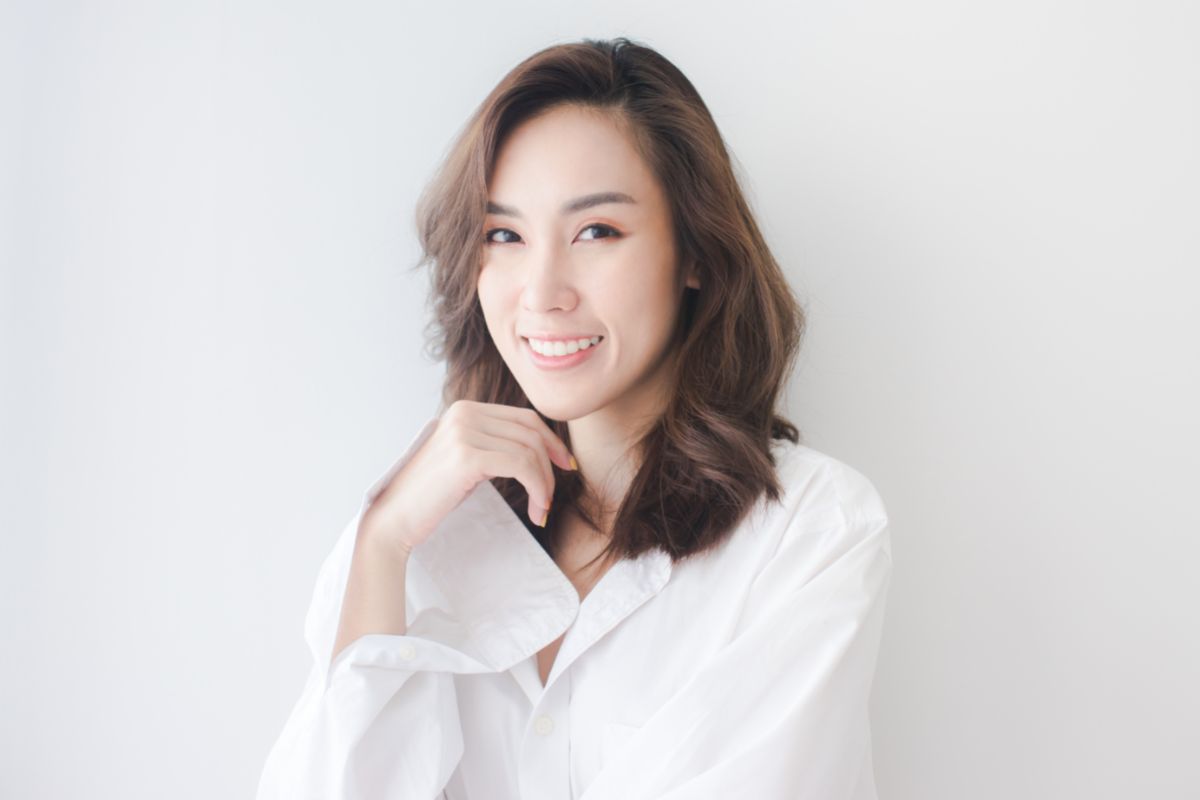 There are so many unique ways to recycle and refashion your button-up shirts.
In this guide, we find out the best ways how to refashion a button-up shirt and how you can reuse old men's shirts lying around (see also "Creative Ways To Repurpose Old Jeans").
Can You Alter Button-Up Shirts?
Yes, almost any type of shirt can be altered to fit your body shape, size and needs. For example, you can turn an old button-up shirt into a professional dress.
If you don't want to throw your old shirts away, then simply recycle them and turn them into other items of clothing or accessories.
The Best Ways To Refashion A Button-Up Shirt
Most men's button-up shirts are made from cotton flannel or cotton shirting which is comfortable to wear and easy to alter.
Plus, there is plenty of fabric in a shirt, so you can use it even for a bigger sewing project. This makes button-up shirts ideal for your refashioned clothing.
Here are some of the best ways to upcycle a button-up shirt.
One of the most popular transformations of a button-up shirt is that of a dress. You can use either a men's or women's button-up shirt and refashion it into a beautiful dress.
What's so lovely about this type of dress is that it doesn't require fitting. You can just use a bold belt around the waist to create an elegant summer dress.
If you have a checkered shirt and a single-color shirt, then you can even combine them to make a more interesting piece of clothing.
The cuffs of a man's button-up shirt are often considered the least interesting part of the shirt. However, you can transform the cuffs into a stylish shirt cuff pouch.
These small pouches are perfect for your phone, pens and pencils, or anything you want to store somewhere.
If you are new to refashioning, this is an ideal button-up shirt beginner tutorial as it doesn't require much sewing or any fitting.
Button-up shirts are made of cotton which is the perfect fabric for tote bags and handbags. Just turn your men's shirt into a sweet-looking tote bag.
If you are short of baby clothing but you have a lot of old flannel shirts lying around, then this is your chance to make some old baby rompers.
The romper can be any color or design you like, so baby is dressed in style.
Button-up shorts are incredibly versatile, so you can use them in and around the house as household items.
If you find that your button-up shirt is still too good to use as old cloth, then you can turn it into a practical plastic bag holder. This keeps your bags organized in one place.
As you just use the men's shirt sleeve, it's easy to sew and ideal for beginners.
If you don't want to turn an old men's shirt into a dress, then you can also opt for the short version. Simply make it into a skirt.
As a quick upcycling project, you can choose the parts that you like and even match the cotton flannel with other fabrics.
Another way to refashion a button-up shirt in a more interesting way is by combining it with other fabrics.
Use a knitted part in the front and add the back of the shirt to the back. This creates a great contrast in color and texture.
While men's button-up shirts traditionally have a straight cut, it's easy to make a women's top or other designs.
You don't even need to use a sewing machine to turn your flannel shirt into a more elegant button-up top for women. Just use a belt around your waist.
Alternatively, you can also alter a man's button-up shirt into a woman's shirt with the right shape.
Kids' costumes for Halloween can be expensive, so it's much more affordable to make your own DIY costumes.
White button-up shirts turn into lab coats and you can creatively use other patterned flannel shirts to match your child's Halloween character.
This is an easy way to create individual costumes for a child. Plus, you can fit it to their size and alter it as they get older.
Recycling adult clothes for children is a great way to make some cute, new baby and kids' clothing.
You can upcycle a button-up shirt into a small dress for girls or pants for boys (see also "How To Make Big Girl Briefs"). Depending on the color and style you use, there could even be enough fabric for both.
Button-up shirts contain a surprisingly large amount of fabric and buttons. You can reuse these materials to create any type of new item of clothing.
There is even enough material to make two pairs of pants. Don't forget to recycle the buttons as openers or for decoration.
Turn your button-up shirt into a sweet shirt with ruffled sleeves. You can use any color shirt, although it looks best in white.
How Do You Make A Button-Up Shirt Look Cute?
You can make a plain button-up shirt look more stylish in a few different ways. Unbutton the shirt and tie the ends into a crop top.
Alternatively, you can also add accessories, such as brooches, flowers or scarves to your button-up shirt.
If you are ready for a more drastic change, then turn your button-up shirt into a short-sleeve summer shirt, dress or skirt.
Final Thoughts
Whether you want to recycle the entire button-up shirt or you want to refashion only the cuffs or collar of your shirt, there are so many different ways to let your old button-up shirt shine again.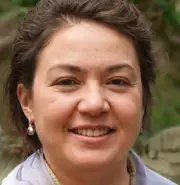 Latest posts by Liz Miller
(see all)